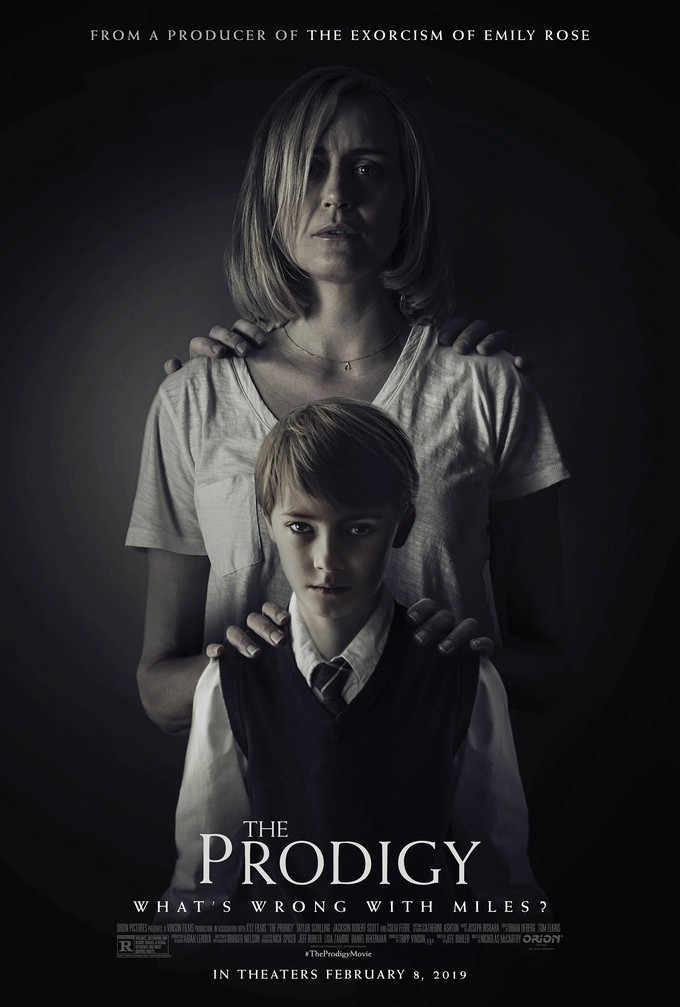 Hola Dannie aqui,
Tonight I have the pleasure to share a creepy as hell trailer for "THE PRODIGY."
IMDB describes "THE PRODIGY" as-
"A mother concerned about her young son's disturbing behavior thinks something supernatural may be affecting him."
Here is the trailer for "THE PRODIGY" enjoy the fear of a "Bad Seed" Damien-like kiddo.
Director Nicholas McCarthy takes the helm directing "THE PRODIGY" many of you may know him from his work on "The Pact," "At The Devils Door," "Holidays," and work on the TV Documentary series "A Crime to Remember." "The Prodigy" stars Taylor Schilling ("Orange is the New Black," "ARGO," and "Atlas Shrugged"), Brittany Allen ("What Keeps You Alive," "It Stains the Sands Red," and "The Boys"), Colm Feore ("Chicago," "The Chronicles of Riddick," and "Bon Cop Bad Cop"), and as the creepy devil child young actor Jackson Robert Scott (Georgie from Stephen Kings 2017 "IT," and also worked on the series "Fear The Walking Dead").

The film is set to hit theaters on February 8th of this year, how many of you are going to be giving this flick a chance? I enjoy the work of Taylor Schilling, and I expect an impressive performance, keeping my fingers crossed as I love evil killer kid films.
Stay Strong, Live Good, Love Movies!
Dannie H.L. Knowles aka Pekosa Peligrosa