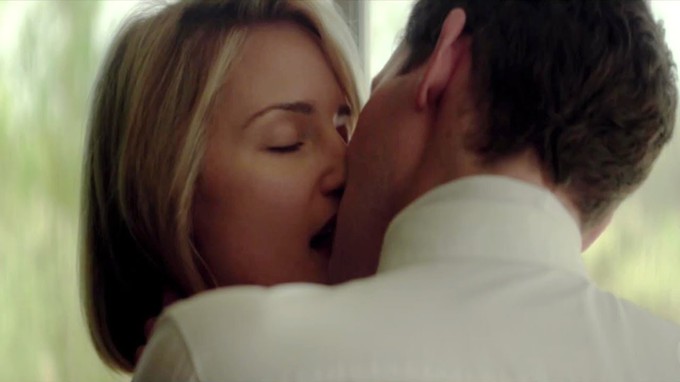 Hola Dannie aqui,
Today I bring you all a trailer for Gravitas Ventures' "AGAINST THE CLOCK" an action drama/thriller coming out on January 11th of this year.
Gravitas Ventures describes the film as-
"After new CIA recruit, Kelley Chandler (Polish) is seriously injured during a mission, surviving only on life support, his wife Tess (Agron), a former CIA operative, becomes determined to find out what happened to her husband. As the details of Kelley's last mission unravel, showing that his accident was an inside job, Tess puts everything on the line to keep Kelley out of harm's way, even if that comes with dangerous consequences."

"AGAINST THE CLOCK" stars actress Dianna Agron ("Heroes," "Glee," "Burlesque," and "The Family"), Andy Garcia ("Things to do in Denver When You're Dead," "For Love or Country: The Arturo Sandoval Story," "Oceans Eleven," "The Untouchables," "Stand and Deliver," "Black Rain," "The Godfather: Part III," "Dead Again," "When a Man Loves a Woman," and many many more films), James Frain ("Reindeer Games," "TRON: Legacy," and "The Count of Monte Cristo"), and Mark Polish ("Twin Falls Idaho," "The Astronaut Farmer," "Jackpot" "Hellraiser: Bloodline," and "Stay Cool"). Mark Polish also wrote and directed this film "AGAINST THE CLOCK" that for some reason on IMDB is listed as having the title "Headlock" this film will be his first full-length feature to direct.
How do all of you out there in Geeklandia feel about the trailer? I love Andy Garcia so I will see it.
Stay Strong, Live Good, Love Movies!
Dannie Knowles aka Pekosa Peligrosa