Hey, y'all. McEric here, with a shiny new trailer for the resurrected BROOKLYN NINE-NINE, all set to premiere on January 10th. As you probably already know, FOX cancelled the series after their fifth season, much to the outrage of its rabid fan base. Viewers bombarded social media clamoring for its return, and rather than a pay-streaming-service like Netflix or Hulu snatching it up, NBC grabbed the comedy favorite. To celebrate, they even aired a fall comedy preview special featuring the cast touring the studio and commenting on the slate of new shows as well as the impending premiere of their own. It was adorable.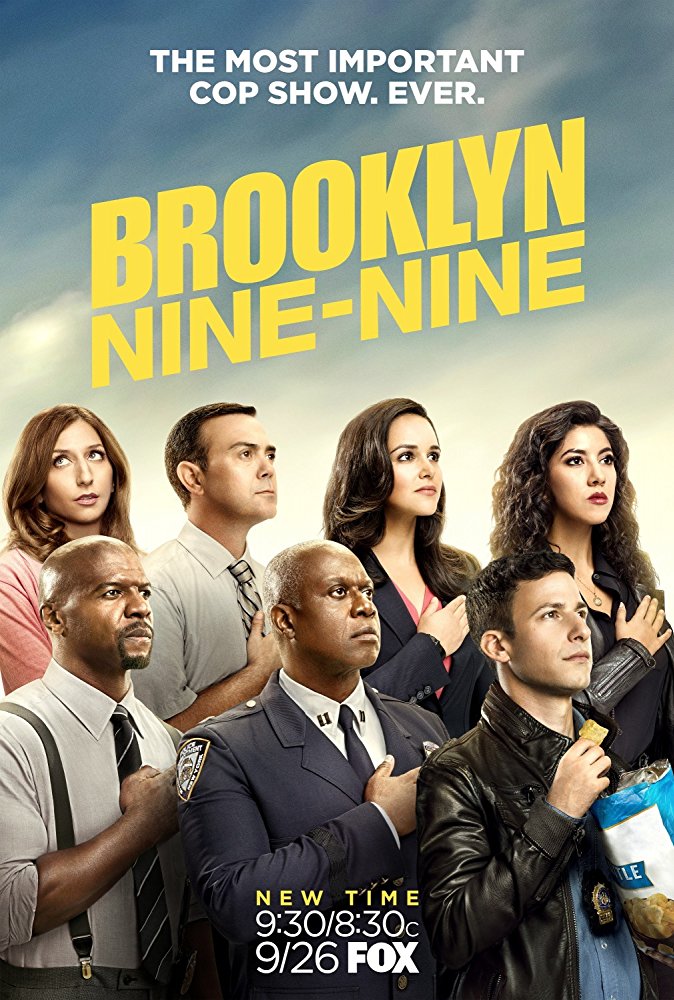 I was a fan of the show from the beginning, and was delighted when it won a Golden Globe for Best Comedy or Musical TV Series after its first season. The writing is sharp, the ensemble cast is brilliant, and the Halloween Heist episodes are the best thing on television each year. To be honest, I was surprised when the series first launched on FOX and not NBC as it was essentially Andy Samberg's first post-SNL gig on television. As it happens, all has been righted.
The network released a trailer for the new season, set to premiere on January 10th, and in keeping with Jake Peralta's personal ethos, it is DIE HARD-themed. You know, just in time for Christmas.
Are you excited about the return of this show? After stellar turns like last season's "The Box" with guest star Sterling K. Brown, I know this show still has plenty to offer, and much thanks to NBC for keeping it alive we Nine-niners to enjoy.
Until next time, see you at the movies! (or, you know, the TV set. You know what? No, I don't watch you through the TV. That would be weird. And probably illegal.)
-Eric McClanahan, aka McEric-