When I was a young aspiring filmmaker in New York, I remember finding an old magazine article from the 80s, that mentioned three new films by women directors in the New York punk rock scene. One was Bette Gordon (Variety). One was, I think, Susan Siedelman (Smithereens), and one of them was the provocatively-named Lizzie Borden (Born in Flames.) In those days, if a movie wasn't on VHS, you couldn't find it at all. So I made a mental note to watch these films whenever I got a chance.
In 2010, BORN IN FLAMES showed up on Netflix, and I was excited to finally get to see it. I remember watching it and thinking, mainly, "Wow, I miss the art scene in the 80's. That sure was a more political time." The movie seemed very much a product of that specific time and place, and while I could appreciate it as an artifact, I sure didn't think we were headed into a future where a sci fi movie about an intersectional women's army rising up against the state could possibly be a relevant topic. Yet, here we are.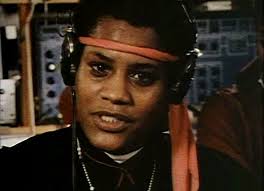 BORN IN FLAMES is a sci fi guerrilla film, set in a socialist dystopia, 10 years after the "Social Democratic War of Liberation," a peaceful socialist revolution— the socialist government has taken power, but surprise, there are still problems based on unadressed cultural assumptions about race, class, and gender. When jobs are scarce, women are the first to get fired - and when these working class women complain, they are told by the white feminists in power that their complaints are "counterrevolutionary" and are splitting the party.
The movie follows a laid-off construction worker, Adelaide Norris (Jean Satterfield), who becomes radicalized, starts organizing a women's army, and becomes targeted by the powers-that-be when she goes to Africa to purchase weapons and train in guerrilla tactics. Upon her return, Adelaide is arrested and dies under mysterious circumstances in police custody. The police try to play off her death as a suicide, but when the previously skeptical reporters at the Socialist Youth Review take up the cause and begin reporting on the coverup, the concept of violent overthrow starts to feel more and more inevitable - culminating in the explosion of a radio tower on top of the World Trade Center (!!).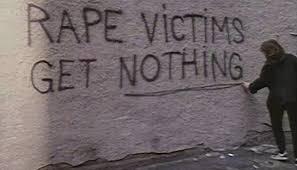 The cast is like a weird who's-who of underground feminism: writer and activist Flo Kennedy plays Adelaide's revolutionary roommate (Flo ad libbed her own dialogue, including some zingers about the necessity of violence in some circumstances), and a young Katherine Bigelow makes an appearance as one of the editors of the Socialist Youth Review. But I think my favorite person in the movie, aside from Honey, the DJ/Narrator, is Isabel (Adele Bertei) - a pint size queer punk rocker with serious BDE who lights up the screen every time she shows up.
It's chilling how completely contemporary the concerns in BORN IN FLAMES feel in the era of Sandra Bland and Brock Turner. Director Lizzie Borden explores issues of intersectionality, white feminism, and sex work at a time where none of those phrases were part of the broader cultural conversation. In a Q&A after the movie, when asked whether she foresaw the film being so relevant 30 years later, she replied honestly: "No." In fact, she's dismayed that the movie is still relevant. She also talks about what she had to do to incorporate the voices of people of color and lesbians into the movie, which she did not want to have "one dominant voice":
The movie has been re-released in a new 35mm restoration by the Anthology Film Archives, with funding by The Hollywood Foreign Press Association and The Film Foundation. Laboratory services by Video and Film Solutions and Audio Mechanics.
-Roni