Roni here! Some news we're super-excited about here at AICN HQ:
Looks like four-time Oscar nominee Ethan Hawke will be joining Terrence Howard and Wesley Snipes in the New-Orleans set thriller, CUT THROAT CITY, directed by Wu Tang Clan's RZA!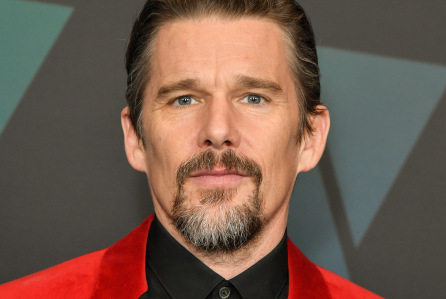 Hawke will play Jackson Symms, a respected city councilman and retired NOLA deputy from the 9th Ward who is mourning the loss of his beloved wife after the decimation of Hurricane Katrina. When four boyhood friends retun home to the 9th ward, they find their homes destroyed and prospects for work swept away. Turning to a local gangster for employment, the crew is hired to pull off a daring casino heist, right in the heart of the city. But when the heist goes awry, the boys are forced on a dangerous crime spree, fighting for their survival while both hunted by the warlord and two idealistic detectives.
But the real question is: will Hawke need to FORGE HIS OWN FISTS OUT OF IRON?
Just kidding - but you know, that would be kind of cool. Can't wait for this N'awlins heist pic gone awry from RZA! What do you think, talkbackers?
Roni out!