Great Odin's Beard! Legendary KXAN Anchorman Ron Burgundy has signed on for not one but TWO 12 episode seasons of "The Ron Burgundy Podcast," an iHeartRadio Original podcast co-produced by Funny Or Die.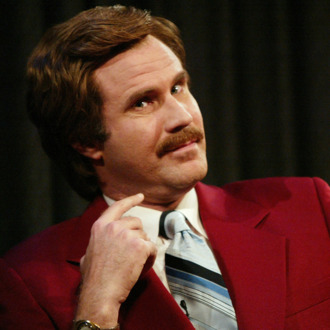 Ron Burgundy, the legend himself, had this to say to Business Wire about his new venture:
"Listen, I don't know what a podcast is, but I currently have a lot of time on my hands and a lot to talk about. I am also broke. Therefore, I am very excited to do this podcast. It is literally saving my life."

"By the way, if iHeartRadio says that I harassed them into making a podcast, it is a lie!! A boldface lie!! Did I call them one hundred times in one day? Yes! But that's called persistence! I have filed suit against iHeartRadio for these salacious claims. I will be representing myself legally, since I currently do not have enough money to hire an attorney."
According to his bio, Burgundy's dog Baxter is alive in this timeline, so we fully expect Baxter to make an appearance! Though without subtitles I'm not sure who will translate his barks...
- Roni Out!!