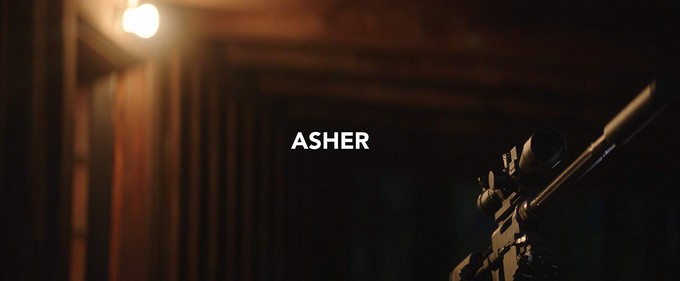 Freddy Beans here with a review of ASHER along with an exclusive clip.
ASHER (Ron Perlman) is an aging hitman who finds his world turned upside down after his last job doesn't go as planned. This is film noir capturing the Sam Spade era of filmmaking. In the place of a disgruntled detective we get a very content soldier of fortune. A hitman who plans every moment of his day ahead of time, down to the wine he's drinking in celebration that night.
The clip:
They really give you an idea of the dark comedic tone of the film with this clip.
ASHER opens with the man himself, shining his shoes. What should be a mundane exorcise is expanded and seen ultimately as an elaborate routine. He buys some cigarettes and an umbrella, which is odd because Asher isn't smoking them and it's not raining outside. The reasons become clear a few minutes later in pretty creative fashion.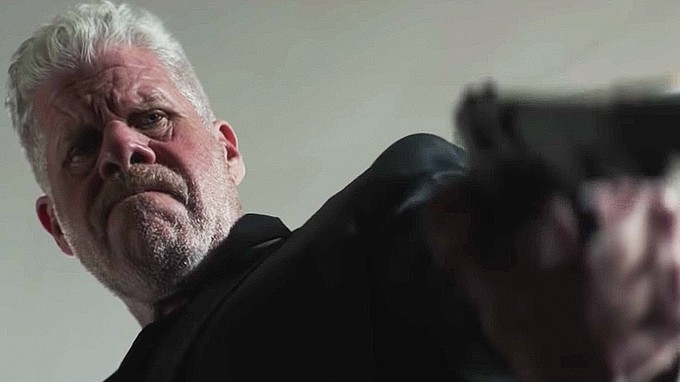 Ron Perlman plays Asher with a quiet minimalized confidence, creating a compelling anti-hero who's clever and capable if not elegant and sophisticated.
ASHER meets Sophie (Famke Janssen) and her senile old mother Dora (Jaqueline Bisset) along the way. Sophie plays the love interest and Dora steals the show as a dying matriarch who has a mind frayed from dementia. Anyone that has watched a loved one deteriorate before their eyes will feel the pain and humor Sophie does as Dora's biting tongue cuts right to her caretaker daughters' bone. Jaqueline Bisset isn't here more than a few short scenes of the film but each minute resonates.
There's a darkly comedic vibe introduced later as Sophie and Asher start warming up the screen. A simple statement made in frustration by Sophie turns into something oddly hilarious and upsetting. The humor in this is subtle and sneaks up on you, to catch you unawares.
As Asher, who seems to be waiting to die in many respects, opens up to Sophie he also opens himself up to living beyond his carefully planned ways. Women will do that to a man. He wants better and someone to share his nightly routine and bottle of wine with. It all seems quite predictable yet it's not. In fact, there's so much creativity in writer Jay Zaretsky's screenplay, we're never quite able to figure out where ASHER is going exactly.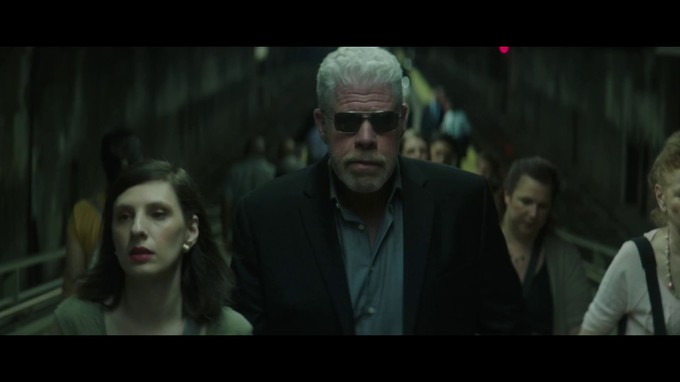 The only complaint I have of the film is with the character Avi (Richard Dreyfuss). Avi is the Jewish godfather who utilizes Asher's particular skillset. He's cookie cutter and predictable. I had problems with his eastern European accent to boot. I'm not tearing the character apart. Avi is needed here, I just found him to be the only predictable thing in the movie, setting him apart in less than complimentary fashion. I love Richard Dreyfuss and have since JAWS, so it's a disappointment in some respects but nothing that ultimately pulls from the film.
Michael Caton-Jones (MEMPHIS BELLE, BEYOND THEGATES) directs confidently here, slowly letting this story unfold naturally, instead of dumping everything in our laps forcefully. Make no mistake though this movie lives and dies with Ron Perlman's performance as Asher. Ron plays him perfectly, as a man who needs to get out of his constricting self-imposed cocoon, in order to find the life he deserves.
7 out of 10 hitmen are divorced…according to the paperwork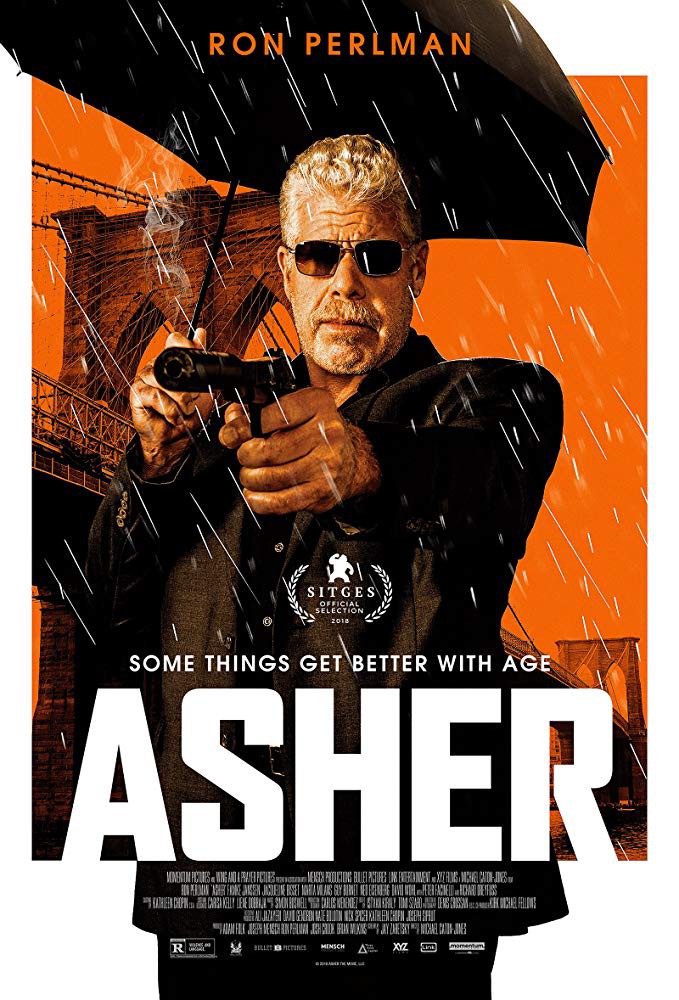 Til next time Kids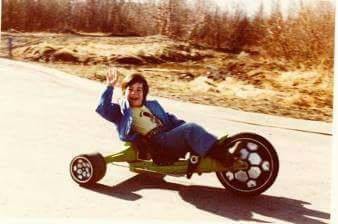 Freddy Beans
Facebook: https://www.facebook.com/FreddyBeansWrites/
Instagram: @freddybeans13
Contact me: freddybeans@gmail.com