Roni here,
Hot on the heels of the news that Marvel TV is apparently shutting down all of its Netflix series offerings, Deadline reports that Marvel Studios is fast-tracking a Shang-Chi movie as its first superhero movie tentpole franchise centering an Asian protagonist, and has secured Dave Callaham, a Chinese-American Black List screenwriter, to pen the screenplay.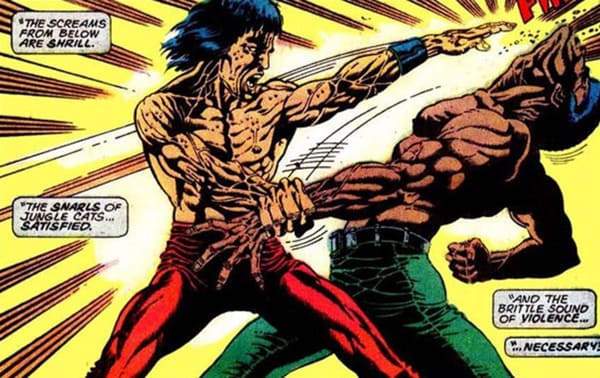 Created in the 70s by Steve Englehart and Jim Starlin, Shang-Chi was billed as the unknown son of Fu Manchu - so, right there, you know there's some very problematic comic book Asian history to overcome. More recent incarnations of the Master of Kung Fu have been less wince-worthy, but somehow Shang-Chi as a character always got upstaged by other MCU kung fu combatants like the Immortal Iron Fist. Now that Danny Rand has been shown the door at Netflix, maybe we can wash that show out of our brains and prepare for some Marvel kung fu action that finally lives up to its potential.
Marvel is still on the hunt for a director of Asian descent to helm the project. Having seen the amazing Destroyer at Fantastic Fest, I can say for certain that Karyn Kusama would positively murder this assignment in the best possible way... Is David Chow available? What do you think, talkbackers?
- Roni Rampant