Hello, true believers! Are you as hyped as we are about the new CAPTAIN MARVEL movie? The new poster has us in an OTHERWORLDLY daze: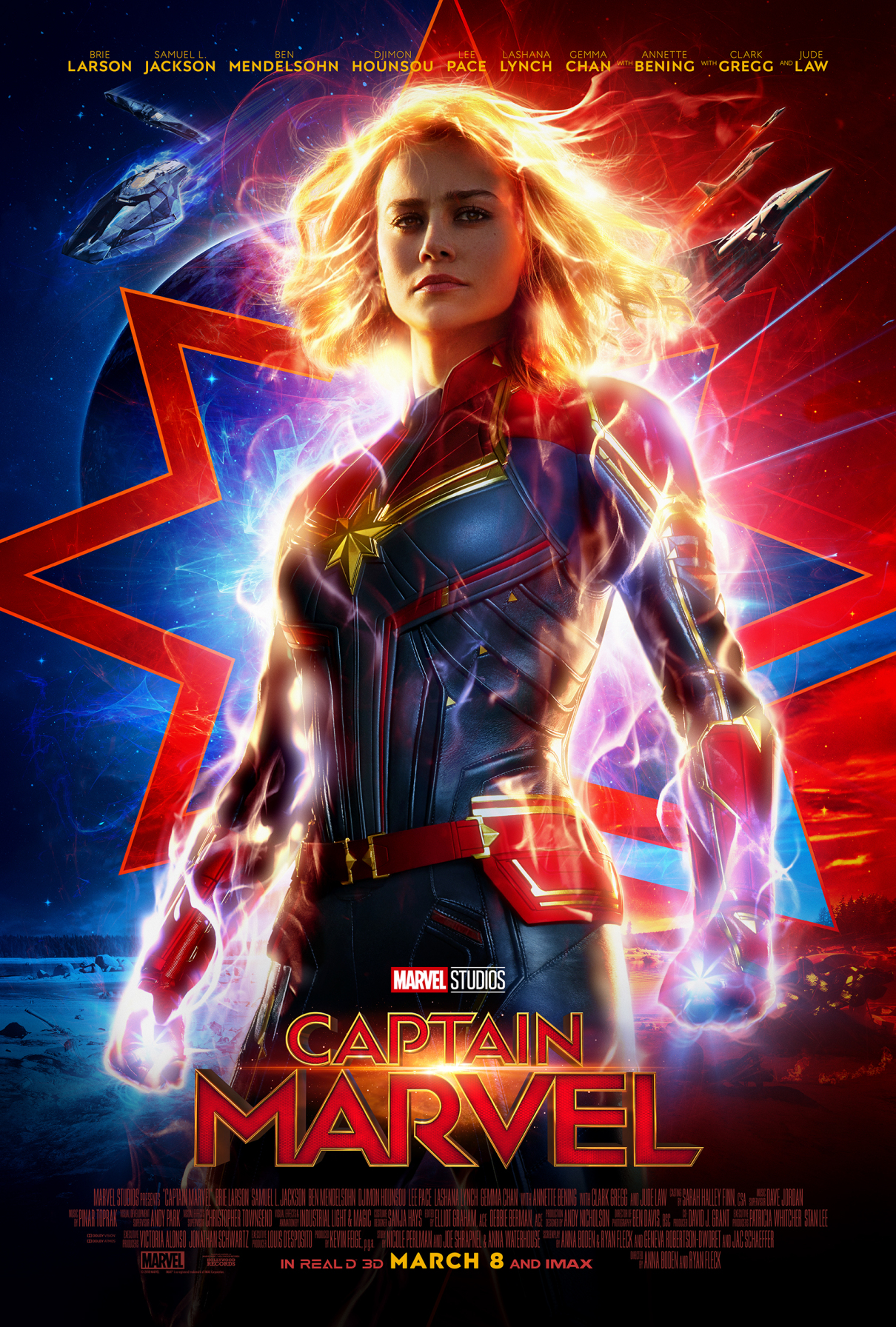 CAPTAIN MARVEL is set in the 1990s, before the current events of the MCU, and follows the origin story of Captain Marvel (Brie Larson), aka pilot Carol Danvers, who becomes one of the MCU's most powerful heroes.
Why the 90s? How does it get us to the end of Infinity War, where we saw Captain Marvel being called on Nick Fury's pager (!). Not sure, but the new poster, which evokes some of the Kirby-esque energy crackle we saw in the first trailer (and, let's face it, evokes the 90s comics and their Photoshop light effects) is a tease for ANOTHER trailer that is set to drop tomorrow, December 3rd during the NFL Redskins vs. Eagles game, at halftime. Rumor has it that the new trailer will reveal more about Carol Danvers relationship to the Kree... gah!
What do you think, Talkbackers? We can't wait until CAPTAIN MARVEL comes out March 8, 2019!