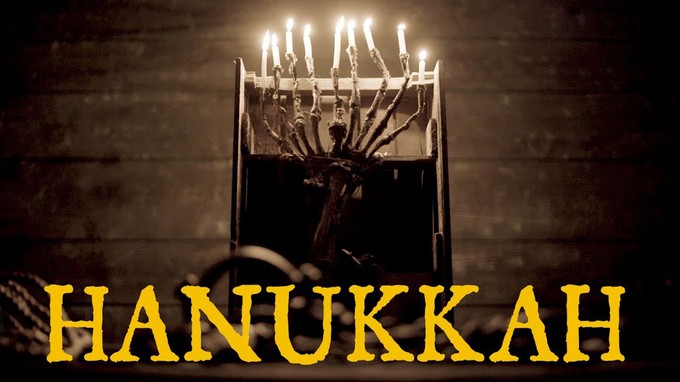 Hola Dannie aqui,
Today AICN brings you something very different. A trailer for a slasher horror film "Hanukkah" that stars Sid Haig ("House of a Thousand Corpses," and "The Devils Rejects") and Charles Fleischer ("Who Framed Roger Rabbit" he was the voice of Roger Rabbit, Benny The Cab, and Greasy).
IMDB describes "Hanukkah" as-
"Obediah Lazarus is the son of Judah Lazarus, the original Hanukiller. In 1983, Judah terrorized NY for seven nights and was preparing to sacrifice his eight-year-old son, Obediah, on the eighth night. Judah was convinced it was God's will, like Abraham and Isaac, to sacrifice his only son to God. Luckily for Obediah, police tracked Judah down and stopped the sacrifice, but Judah was gunned down in the process. Warped by hatred with no guidance, Obediah Lazarus becomes a religious extremist, intolerant of non-Jews, "bad Jews", and those he perceives to be enemies of the Jewish faith. He is about to unleash eight nights of horror. A group of Jewish teens are getting ready to party for the holidays, but are in for a Festival of Frights. With the help of a wise Rabbi, they deduce that the murder victims have violated Judaic law and that their only chance at survival is to embrace their faith."
Here is the trailer.

Well, what do all of you out there in Geeklandia think of "HANUKKAH?" It's just weird enough to grab my attention. The film premieres tomorrow December 1st at 7 pm in West Hollywood, California at the TLC Chinese Theatres.
Stay Strong, Live Good, Love Movies!
Dannie aka Pekosa Peligrosa