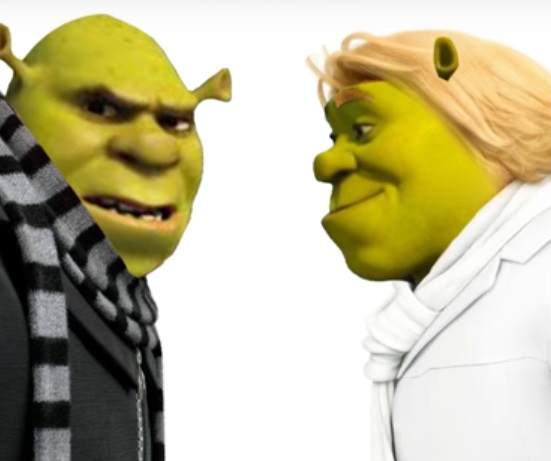 I learned something pretty gross today. Well, two things. First, that Illumination, the same company behind DESPICABLE ME, THE GRINCH, SING, and the SECRET LIFE OF PETS, bought Dreamworks back in 2016 for $3.8 billion. I honestly don't know how in the world I missed such huge news. I feel like I read it and repressed it. I personally found movies by Illumination fairly bad to average. Those movies rather stagnate animation rather than progress it. So, my stomach kind of turned when I found out that the folks responsible for those movies are overseeing a reboot to SHREK AND PUSS IN BOOTS.
Variety reported that Chris Meledandri, head of Illumination and the mind behind DESPICABLE ME is overseeing the project. He's also indirectly for those weird Christian Minion memes your grandma shares on Facebook. Though I suppose for some of the readers, your sister.
Meledandri expressed that he wants to get the SHREK band back together, including Mike Meyers, Eddie Murphy, and Antonio Banderas to reprise their roles.
The original SHREK was released 17 years ago. I suppose it has been long enough for a reboot, but the sequels went on until 2010, that's why it doesn't really feel like that long ago. SHREK 1 was innovative, SHREK 2 was great. It might be fun to relive those moments somehow, but if Illumination is in charge, we may see an extremely obnoxious reboot of the franchise that lacks the heart the previous movies had. It depends on how much freedom Dreamworks is given. I'm okay with a reboot, but these are just my concerns surrounding the situation.
I think I'm going to go ahead and forget all of this again. Right in the vault.
~Big Eyes