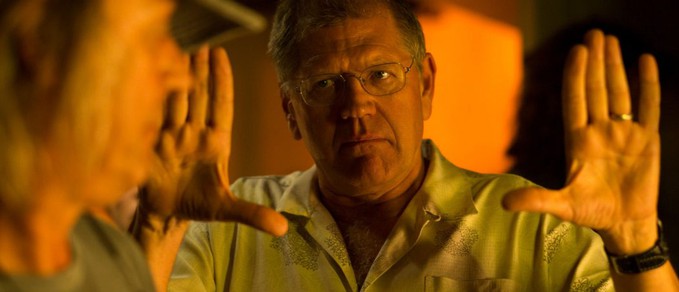 Hola Dannie aqui,
The good folks at Deadline.com broke the news yesterday that director extraordinaire Robert Zemeckis is involved in producing two projects both grounded in the realm of sci-fi. Zemeckis is the cinematic titan that gifted the world the films- "Back to the Future" trilogy, "Forrest Gump," "Contact," "Romancing the Stone," "Who Framed Roger Rabbit," "Death Becomes Her," "Castaway," "The Polar Express," the upcoming film "Welcome to Marwen" and those are just some of the films he's directed. In the producing realm "Tales from the Cryptkeeper," "Tales From the Crypt," "Demon Night," "The Frighteners," 1999's "House on Haunted Hill," "Bordello of Blood," "Matchstick Men," "Gothika," and many other very cool projects.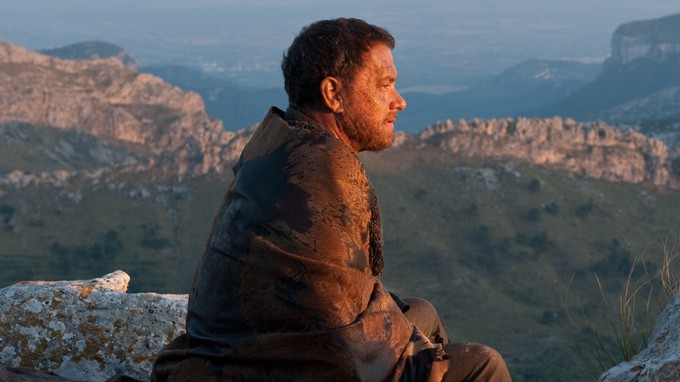 The first new project is "Bios," and Zemeckis is again working with one of his favorites Tom Hanks, and Steven Spielberg's Amblin Entertainment.
"We're producing a really magnificent science fiction project called Bios with Tom Hanks,"
"It's a really cool science-fiction story. It's set in a post-apocalyptic world, and Tom Hanks may or may not be the last human survivor on the planet." Zemeckis said.
The script is penned by Craig Luck (worked on "Dr. Strange" and "Solo: A Star Wars Story") and Ivor Powell (producer on 1982's "Blade Runner," "Aliens," and "The Duelist").
Spielberg describes "Bios" as-
"an original, emotionally stirring tale that at its core is very much an Amblin movie" and added that he could think of "no one more perfect to embody this story about the meaning of being human than Tom Hanks."------ Steven Spielberg
Tom Hanks is set to play the main character in "Bios" named Finch. Finch is described as the last man on Earth, who concerned for his only companion a dog, builds a robot to care for the puppy in the case of his passing. This proves difficult as the dog refuses to recognize the robot as a "member of his pack" and programming the robot to be affectionate has its own hurdles.
Zemeckis describes his relationship with Hanks as-
"We have a terrific shorthand," ---Zemeckis
"When you work with someone like Tom for so long and on so many things you can't help but have a shorthand when you're doing things. We're always kicking around ideas for movies and stories and things to do. This time I'm not directing, I'm producing, so that's different. The director is Miguel Sapochnik. He's a great guy, and it's going to be awesome. It's a really, really good project." ----Zemeckis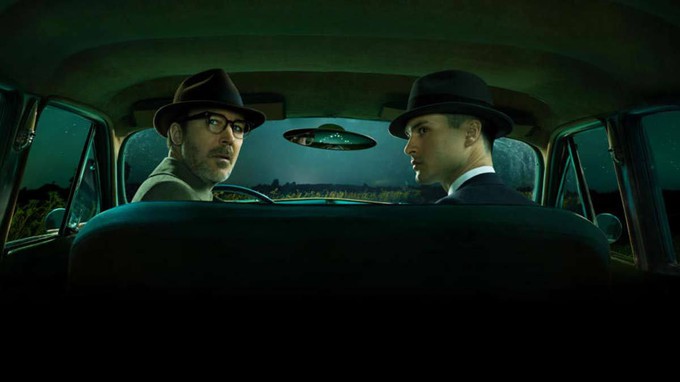 The second project Zemeckis is producing on is "Project Blue Book" which is a sci-fi television series set to be released on January 8th of 2019. It will be a one-hour drama on the History Channel and will star Aidan Gillen ("Game of Thrones"), Michael Malarkey ("Mr. Sloane"), Laura Mennell ("Watchmen"), Ksenia Solo ("Black Swan"), Michael Harney (2018's "A Star is Born" and "Orange is the New Black"), and Neal McDonough ("Minority Report" and "Captain America: The First Avenger").
"Project Blue Book" is a combination of declassified government documents and well known UFO and alien conspiracies.
"The melding of authentic reports with classic UFO theories and then framed with the drama's newly invented characters and plots made for an especially compelling series pitch." --- Zemeckis
"The challenge, I think, and what makes it interesting is that there are different adventures [from the government files] about these different phenomena," Zemeckis said. "So these different incidents happen, but there's also this core story that holds it all together, and I think that's pretty unique in television. It's like having an anthology without having an anthology. That's exciting. I thought it was the best thing with the project and the most challenging part of the project." ----Zemeckis

Stay Strong, Live Good, Love Movies!
Dannie aka Pekosa Peligrosa