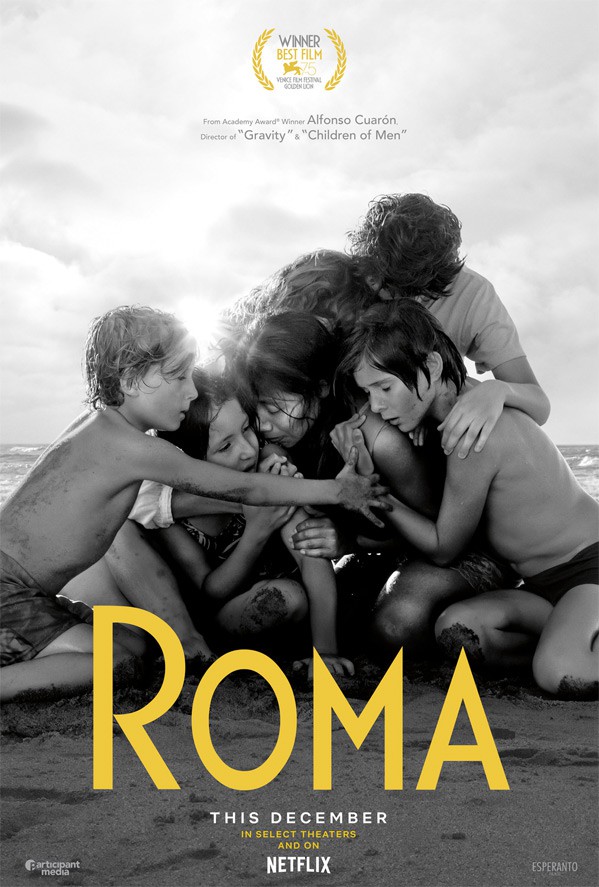 Hola Dannie aqui,
The third trailer for academy winning director Alfonso Cuarón's multi-award-winning film "Roma" has come out and it is a breathtaking look at an uproarious time in modern Mexican history. Cuarón wrote and directed this film that has garnered acclaim across the globe.
Netflix describes the film as-

"A story that chronicles a tumultuous year in the life of a middle-class family in Mexico City in the early 1970s."
I was wondering if this film was set in 1968 during the time of the Tlatelolco massacre, a tragic moment in modern Mexican history where students, civilians, police, and military clashed. It looks as though my prior assumptions were correct.
At that time the Mexican government was using force and the media to try and stifle political protest. At the Tlatelolco massacre, 26-400 people lost their lives (the numbers of deaths are still being debated), 100 people were wounded, and over 1300 people were detained. The massacre began just ten days before the opening of the 1968 Summer Olympics also in Mexico City. There is much conspiracy surrounding the events of October 2, 1968, and this film is going to be a historically enthralling and human look at the revolutionary spirit which is and always will be strong in Mexico. I have heard many tales of the day from my son's Abuela (Grandmother), and mi Familia Mexicana (my Mexican family) many of whom attended UNAM (University of Mexico City) at the time of these events and also lived in la Roma. La Roma is a neighborhood in D.F. (la Ciudad de Mexico Distrito Federal aka Mexico City)
Unfortunately "Roma" will only have an exclusive and limited theatrical playing on November 21st at select theaters and will then be streaming on Netflix on December 14th. The reason I say this is unfortunate is that this film is so insanely beautiful, political, and many will not have the opportunity to see it on the big screen in all its glory. I am confident this film will be an Oscar contender, as Cuarón is a cinematic genius and the period of this film leaves so much opportunity for the actors to illustrate extreme range. I am praying that Netflix extends its cinematic running, I understand they are a streaming service, and that's cool, however, this is the caliber of film that deserves a full run at theaters. If I were you, I would book my ticket today to see this film as it should be seen, in the true church of cinema, a pinche Teatro (fucking theater)!

What do all of you out there in Geeklandia think of the third look at Alfonso Cuarón's "Roma?" How many of you will be catching it in theaters? How many of you feel these limited runs of films are well, estúpido (stupid)? I do especially when it comes to a film as naturally gorgeous and genius as "Roma."
Stay Strong, Live Good, Love Movies!
Dannie aka Pekosa Peligrosa