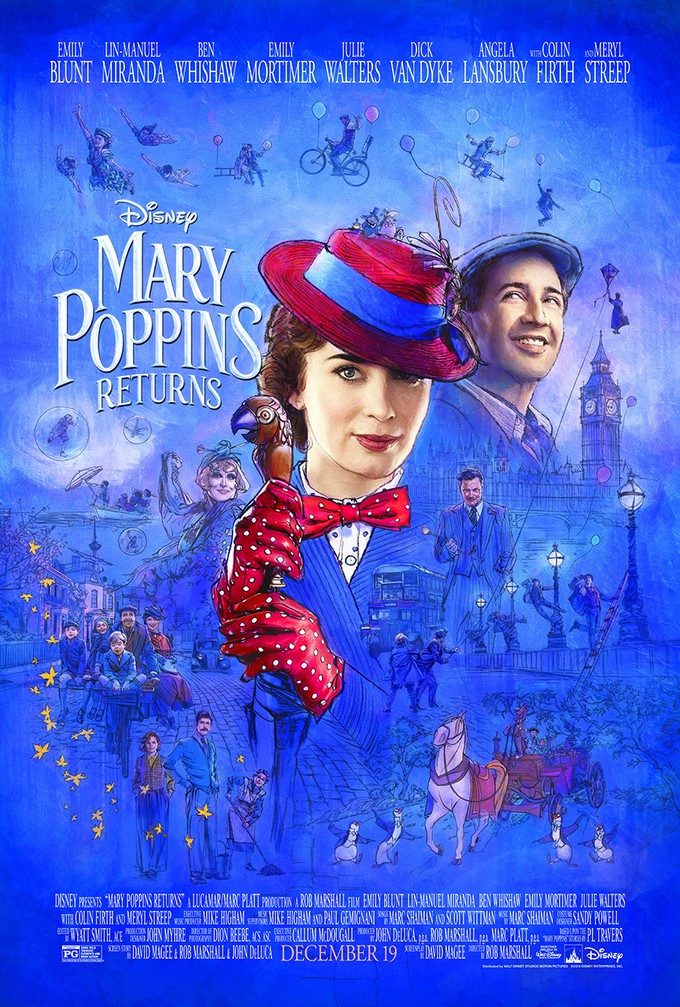 Hola Dannie aqui,
The much-beloved character Mary Poppins is set to return to the silver screen, and here we have a featurette giving all lovers of P. L. Travers' eight book series a gander at "Mary Poppins Returns." The featurette is entitled 'Back to Cherry Lane,' and it illuminates the cast and directors inspired vision of continuing to bring the beloved book series to cinemas worldwide.
Here is the magical snip bit of a look, and it works as a spoon full of sugar for those that may doubt the project.
Wasn't that just lovely, what do all of you out there in Geeklandia think of the featurette, cast, and look so far of the film that hopefully will pay homage to a childhood classic? I insanely am overly eager to see Dick Van Dyke in this as he was my favorite character and actor/performer in the original "Mary Poppins" from 1964, and from what I hear he is as charismatic as ever, and his performance shall bring about tears, as it did to director Rob Marshall during filming. Rob Marshall is no newbie to movie musicals. He brought massive acclaim for his work on "Chicago," "Into The Woods," "Nine," and "Memoirs of a Geisha." The man (Marshall) most definitely knows how to make a film aesthetically pleasing on a multitude of levels, so I have faith him combined with the timeless source material, and a cast to kill for this film should be one we shall not forget soon. "Mary Poppins Returns" is set to hit theaters in the U.S. and France on December 19th and will be filling cinemas in the U.K. on December 21st. Will you be there I sure will be with an umbrella in hand, and hopefully, I will dance my way out!
Stay Strong, Live Good, Love Movies!
Dannie aka Sister Satan