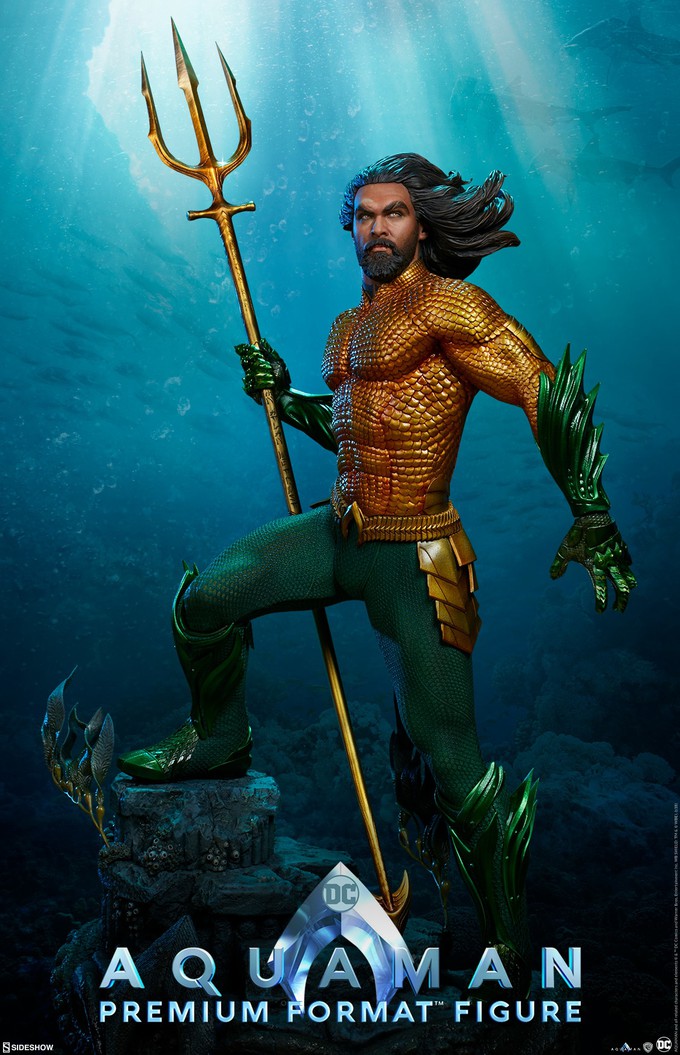 Hola Dannie aqui,
Today DC Entertainment and Warner Bros. have released a new behind the scenes trailer for "AQUAMAN" that promises to delight audiences both young and old. How do they plan on doing this? By promising thorough character development, insane fight choreography, an impressive story concept and a glimpse into the unknown depths of our ocean as well as a fantasy based mythos not yet portrayed upon the silver screen.
This film has many skeptics ranting and raving about the impossibility of DC to get it "right." Fans are leery however seem excitedly hopeful to be proven wrong. I am praying to all the ocean Gods and Goddesses that James Wan will get this right. I know a ton of you out there are worried considering Wan's success in the horror genre that the film may be dark, with too much going on. The project is one I have waited many years to see come to life outside of my imagination while scurrying through the pages of so many DC books and cartoons as a child and adult, so I am excited either way. That they are attempting this film is a miracle in itself.
Here is the "AQUAMAN" Amazing Worlds Behind the scenes look, I hope you all enjoy it as much as I did.

After hearing Jason Momoa and Amber Heard talking about the four-plus months of physical training in Judo and Jiu-Jitsu, I expect the choreography to be superb. James Wan and everyone involved saying they fell in love with the story is also reassuring that maybe this film will rise above fans expectations. I certainly hope so. What did all of you cyber-surfing guys and gals think? I am praying for this to be an amazing cinematic experience, please Poseidon, pretty please make this film a hurricane of goodness that decimates the box office, because that's what Aquaman deserves and his devoted army of seahorse loving fanboys and girls deserve!
"AQUAMAN" engulfs cinemas on December 21st in Canada, Spain, Lebanon, Sri Lanka, Lithuania, Poland, Romania, Turkey, South Africa, and the grand U.S. of A. Mexico and the U.K. get an earlier peek at the film on December 14th and China is getting the first glimpse of "AQUAMAN" on December 7th. I can not fracking wait!
Stay Strong, Live Good, Love Movies!
Dannie aka Pekosa Peligrosa