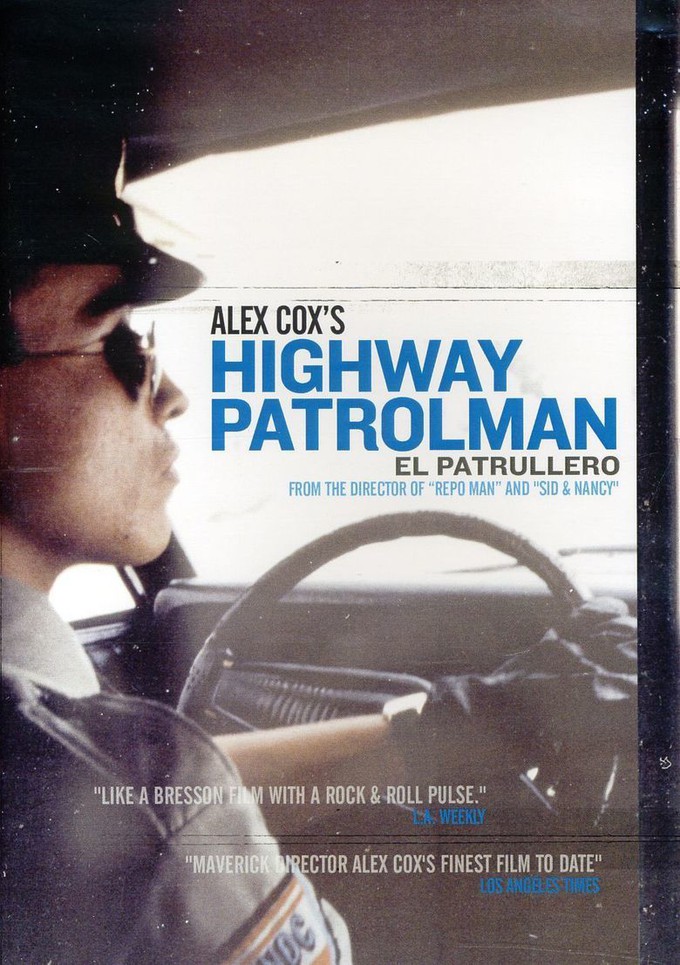 Hola Dannie aqui,
Kino Lorber released a trailer for a 25th-anniversary re-release of "Highway Patrolman" aka "El Patrullero" a film by Alex Cox. Alex Cox is probably best known for his films "Sid and Nancy," "Repo Man," and "Straight to Hell" all of which have developed hardcore cult followings. Many of you may be unfamiliar with the film "Highway Patrolman" from 1991-93 (premiered at TIFF in '92 opened in Mexico in '91 and arrived in the U.S. in 1993) this film is an intense delving into the gritty corruptive nature of Mexican police, highway patrolmen, and society in general.
Kino Lorber describes the film as-
"Repo Man director Alex Cox went south of the border to film this dramatic tale of a rookie member of Mexico's national highway patrol, who struggles to keep on the straight and narrow in a department rife with corruption. This is a new 4K restoration overseen by the director."
Here is the trailer for "Highway Patrolman" read on for more information.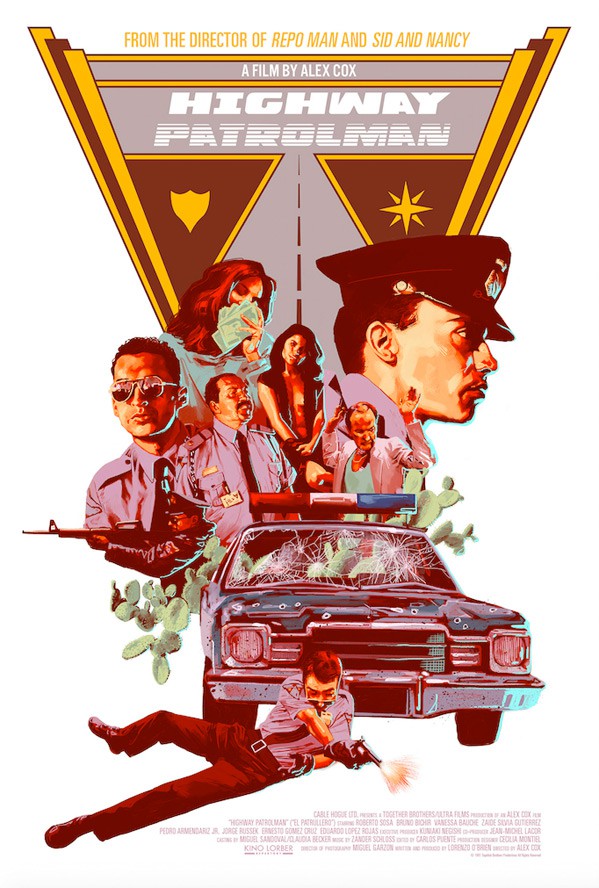 Roberto Sosa ("LoLo," "Man on Fire," and "Get the Gringo") stars as Pedro the rookie who struggles with the unethical and immoral behavior of his department, alongside Sosa is actor Bruno Bichir ("Don't Tempt Me," "Midaq Alley" and "Nadie Hablará de Nosotras Cuando Hayamos Muerto"), Vanessa Bauche (Amore Perros," and "Un Embrujo"), Zaide Silvia Gutiérrez ("Por Si No Te Vuelvo a Ver," and "Dark Cities"), and Pedro Armendáriz Jr. ("La Ley de Herodes" a great political satire and "Before Night Falls" another great film) The cast, director, and subject matter of this film are enthralling and I highly recommend everyone check this 4K re-release out on November 30th it has a limited release so check those cinemas and get ready for a real ride. Alex Cox Rocks!
Stay Strong, Live Good, Love Movies!

Dannie aka Pekosa Peligrosa