Hola Dannie aqui,
Today with an interview sent in from our Costa Rican spy Hugo who sat down with the multi-talented filmmaker, actor, and dancer Mr.Alvaro Marenco. Scroll on for more!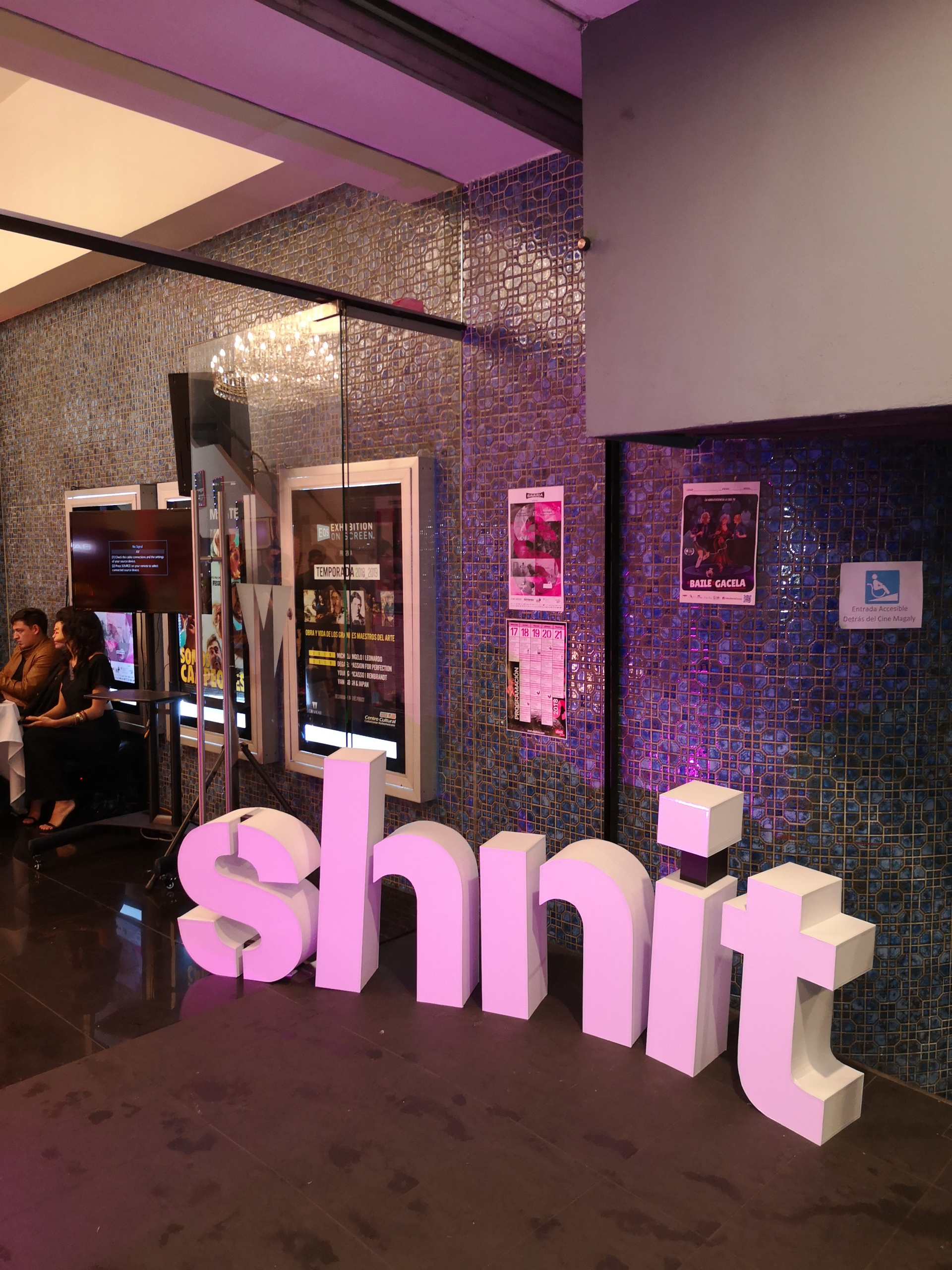 About two hours away from attending the third day of the shnit short film festival, Alvaro Marenco, renowned Costa Rican actor, dancer, teacher and academic sits down with me to talk about his life as an artist, family man, and citizen. He begins by remembering family; his uncle, my grandfather Hermogenes Marenco – aka Moyita. The shared history of Nicaragua and Costa Rica and the history of his movie career.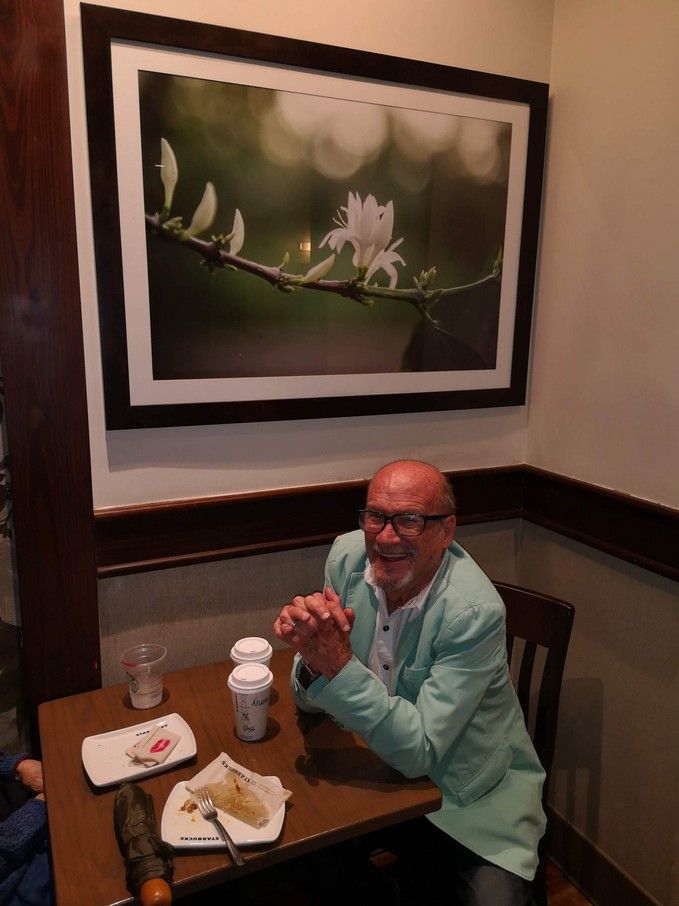 What do you expect from the film we're about to watch?
"I haven't seen the short film yet! Seeing it at the shnit will be my first time watching it. Young artists that I have worked with have kept me young. I think the film shows that – it's a visual portrait. The images are candid and juxtaposed with the voices of fellow artists commenting on having worked with me through the years. I have worked with film the past few years, where I've had small parts in big movies and big parts in short films. I think beautiful shorts can encapsulate the emotion of a 2h feature film. During my first 25 years, I did about 10 shorts. During the past 15 years, I've done 100 or more."
How do you compare the past few years where you've been very busy with film to, say, 15 or 20 years ago?
"I've always been obsessed with work. I've always traveled due to my work. Many times to Puerto Viejo, Limon. As a teacher/admin at the UNA, I've had to comply with a strict schedule. This has allowed me to have a pension. Once retired, I had a lot of time on my hands. Being the workaholic that I am, I took an opportunity that came up, not worrying about providing for my kids (they are now grown up and have made me a grandfather) and decided to travel. I became a backpacker at 70 years old. Visited a lot of old friends in Europe. So I would say that now I have more time because I'm retired. This allows me to work more in what I love – film."
– has a go at my pecan bar –
How did this short film "Marenco" come about?
"I started working on my feature film "El Baile de la gacela". Filming took 5 to 6 weeks. I am a contemporary dancer, but this film presented a new challenge: dancing Swing in front of the camera. I ended up dancing very little on the final cut.
After making this film, I was at a bar talking to Andre Robert, the future director of the short. He said to me, "let's do something together" I said, "Ok", he said, "tomorrow?" and there he was the next day. It was quickly filmed in one day."
"Part of the interview/filming took place in the shower. I hope my balls don't show! As you can see, my short is going to be very different from, say, the Russian "merry-go-round", but at least I don't have to play another old guy, I just play myself. I would have liked to play a role like the old dudes in "merry-go-round" – hilarious. But what I mostly get offered is the typical senile grandpa. My short "Marenco" is a nice deviation from that."
What are your future projects?
"There are 3 shorts and 4 feature films that haven't been released yet. There is a project in Mexico already filmed, with the son of Ruben Rojo; whose father I knew back in the day. The film is called "Coraje" (courage)."
"I also am working with a movie called "Despertar". This one is still in the works. It's a Guatemalan production."
"I've done everything except direct. I have directed choreographies, though. As a teacher, I didn't believe in grades. I never told my children what to do.. and they turned out to be dancers like me. Go figure!"
Let's talk about movies in Costa Rica and movie vs theater…
"I worked with other great Costa Rican actors in a Spanish production called Isaura. I remember the director claiming that we, the Costa Rican actors, overacted; except myself. When the director was asked for pointers on how to act, he just told the actors, "do like Marenco. He's being Marenco!" This set me on a path of the creation of my character and persona for years to come. The success I've experimented is in part due to how I've always tried to be "Alvaro Marenco". Except in this last film, "El baile de la Gacela", where I'm underneath a lot of makeup and must perform differently from what I'm accustomed to. It was a good challenge. My physical attributes have also sort of typecast me in roles I don't really enjoy. My light colored eyes have had me play a priest, a millionaire. But I prefer more modest roles, like a peasant or a farmer. My Marenco persona has been more prevalent in movies than theater."
Influential movies/directors/actors
"I really liked Robert Wagner back in the day. Toni Marenco was going to be my artistic name. In terms of French cinema, Jean-Luc Goddard was great."
what do you see in the future of movies in CR?
"There is a lot of talent here. I would like to make a movie about the "Fiscal Plan" (Costa Rica has just passed legislation that considerably changes fiscal measures; strikes and disturbances have happened); or about things that are happening right now. Yesterday I saw a socially relevant play about the plights of the common citizen when having to face the social security establishment in this country; a melodramatic display of the poor and their struggles. I like the poor vs rich storyline they manage in Mexico. I'd like theater and film to mean something, socially."
"Politicians call me up to help them out. I normally don't do it. But this election year, with the Evangelical preacher Fabricio Alvarado and his conservative party "Renovacion", I just had to step in and show my support for Carlos and the left-centrist party, PAC. I could have pulled some strings to get the overseas job I wanted as a cultural liaison in, say, Paris. But I didn't; mostly because I don't sell myself short. Also because…"
-here Alvaro's ex-wife Roxana and the mother of their children appears and compliments my gray hairs; Alvaro continues –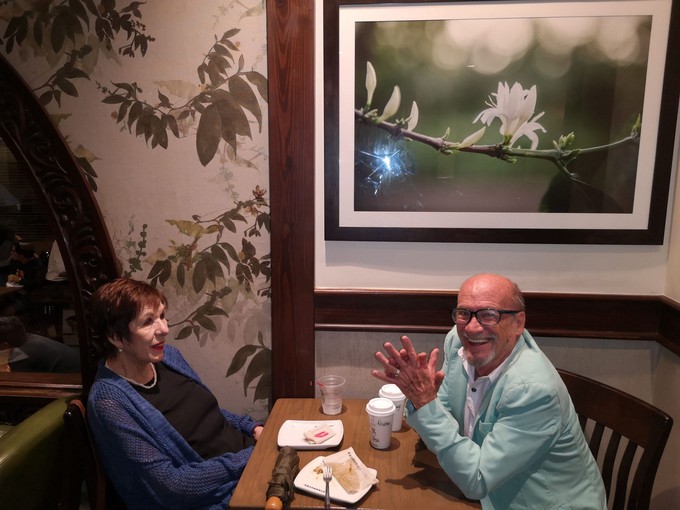 "My family is growing and I want to be here for the birth of my second grandchild."
"As soon as Franco died in Spain, the dogma-ridden film culture was gone and gave way to great freedom and experimenting… even Carmen Sevilla appeared naked in a movie! In central America, different countries will try to portray their lives, struggles, and beauties on the screen."
"What is our national process? We will talk about what we will talk about. A recent movie, called "Medea", compared to, but very different from the iconic Costa Rican film "gestacion", has not been well received but is most definitely worth a watch because it goes to another level in portraying the Costa Rican life. There's room for everything. Comedy has its place, and light-hearted films like Maikol Yordan will not take the spotlight away from more serious proposals like Media."
"There is a recent private investment in Latin American film to promote the display of the Latin American life. Geraldine Chaplin is one that loves to collaborate in latin American film. Latin America has always been seen as a fertile ground for artistic, economic, social endeavors. This will always be the point of view from the standpoint of Europe."
—
Roxana starts to give her two cents about what she expects from the film. She says Alvaro is very loved and the film will be something very pleasant and nice.
Alvaro proposes to make a caravan – don't worry, this one will stop in Nicaragua! – to visit the roots of the Marenco family, together with my father; his cousin. Road trip coming soon!
Enjoy the original audio below:
https://soundcloud.com/lecrincle/entrevista-alvaro-marenco-2018-10-19-18-21-51