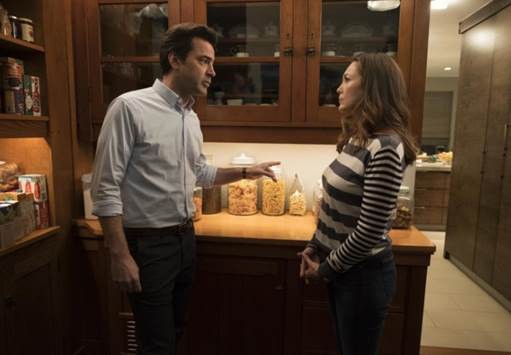 The Romanoffs 1.5 FAQ
What's it called?
"Bright and High Circle."
Who's responsible?
Teleplay is credited to Kriss Turner Towner ("Sister Sister," "Greenleaf") and series mastermind Matthew Weiner ("Mad Men"). Oddly, the screener did not reveal the episode's director -- though it very well could be Weiner.

What says Amazon Prime?
"A trusted friend under suspicion tests the loyalties of a tightly-knit community."
How does it start?
Children play Russian music on a piano.
Tell us about this "trusted friend."
He's a gay piano teacher.
How does this episode compare to the prior four?
I don't believe I liked it as much.
Diane Lane plays the same character she played in episode four?
She does! Katherine Ford, a Romanov who teaches Russian lit.
Does the fifth episode feel like a late-career Woody Allen movie?
Ron Livingston makes it different.
Who else appears?
Andrew Rannells, Nicole Ari Parker and Cara Buono.
Were you again disappointed by the ending?
I was.

The big news?
This one is set in Los Angeles.
What else is Amazon not telling us?
Remember all the shit AMC gave Weiner about the length of his "Mad Men" episodes? This week's installment is 71 minutes in length. So far no two "Romanoffs" episodes have sported the same running time.

What's great?
"Fuck! I knew it!" Ron Livingston. The Sleepers.
What's not so great?
The episode's endless layers of ambiguity ultimately prove too fatiguing for this viewer.
How ends episode five, spoiler boy?
"Ready, Spider-Man?"
11:59 p.m. Thursday. Amazon.