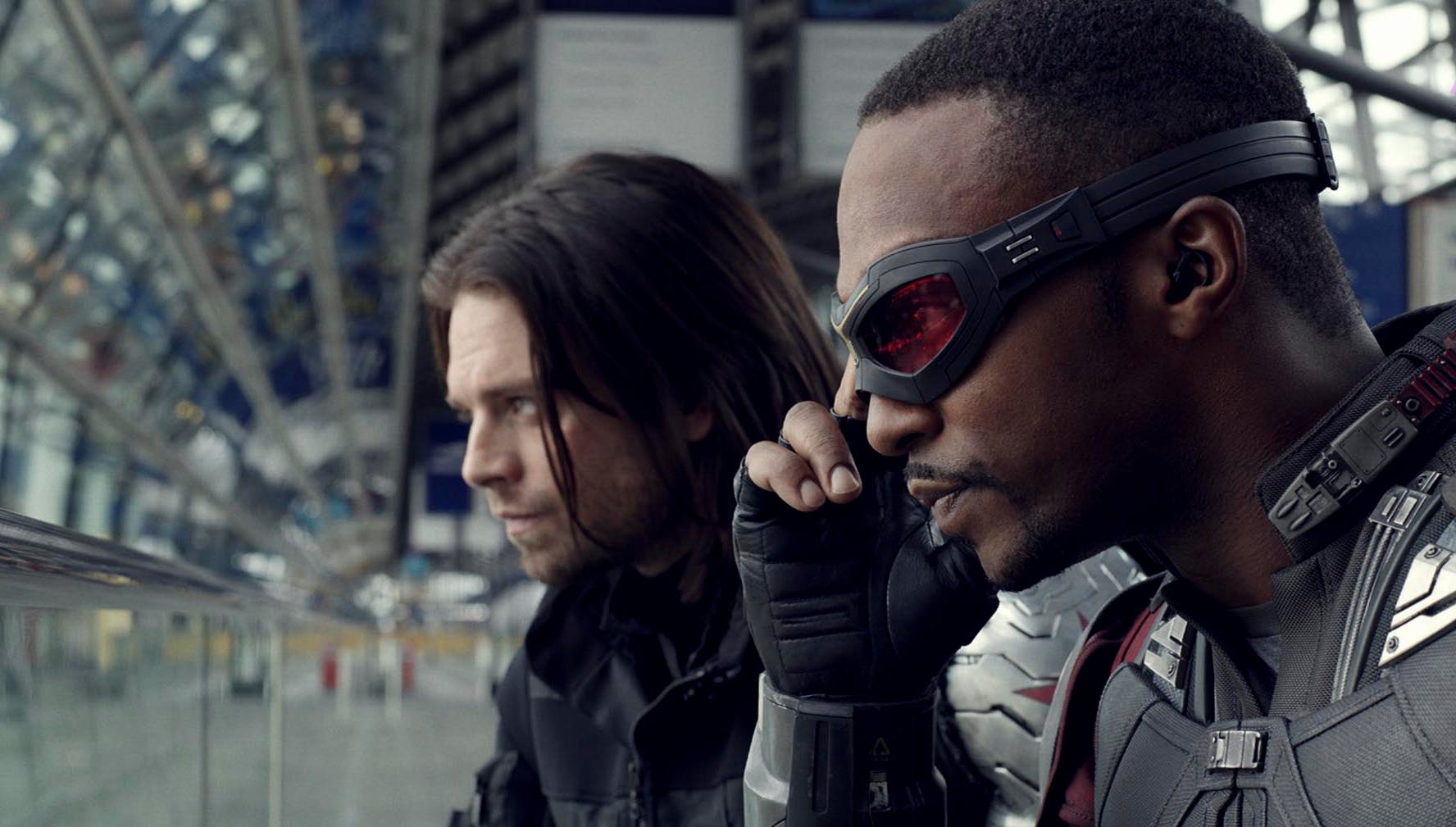 Variety reports that Marvel Studios and Disney have begun work on a live action limited series focusing on the buddies of Captain America, Sam Wilson and Bucky Barnes - otherwise known as Falcon and The Winter Soldier.
Word is that the six to eight episode series will be for Disney's new soon-to-be-launched streaming service (rumored to be called "Disney Play"). The series will not be produced by Marvel's TV branch though. It will be a direct product of Marvel Studios and producer Kevin Feige. The budget is also expected to be much higher than those of the other Marvel live action shows produced by the TV branch as well.
The plans for the series have progressed enough at this point that a writer has been hired to pen the scripts for it. The writer chosen was Malcolm Spellman. He is most well-known for working on the hit Fox TV series EMPIRE. While little else is known about what the plans are for the series ...with Feige being involved it is expected that Anthony Mackie and Sebastian Stan will be reprising the title roles that they originated in the CAPTAIN AMERICA film series.
You have to wonder though, will the story of this limited series take place pre or post-INFINITY WAR? Also, how will this effect future films featuring Captain America? It's long been assumed by fans of the MCU that either Falcon or The Winter Soldier would take up the mantle of Captain America (as each did in the source material) since Chris Evans is leaving the MCU after Avengers 4.
What do you guys think? Where will this fall on the MCU timeline? How will it affect the future of Captain America in the MCU? Are you excited by the possibilities of these Marvel Studio produced series? Let us know!
- Matthew Essary
(aka "Wheels")