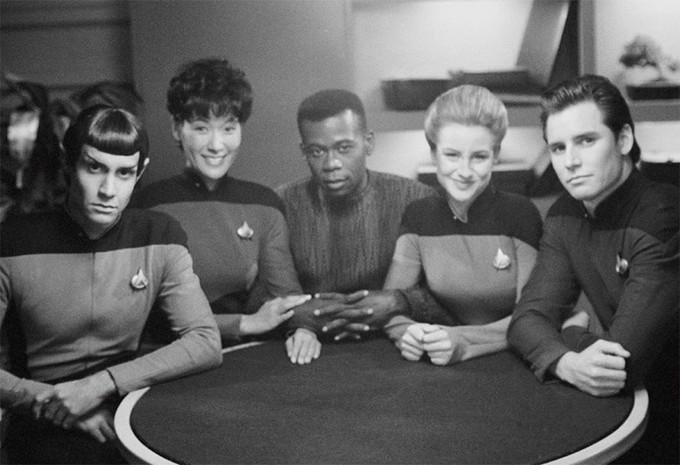 The bad news is the premise for CBS All Access' third Star Trek series reminds me a lot of NBC's "Powerless," which followed the adventures of Batman's idiot cousin, who ran a division of Wayne Enterprises.
The good news is the animated "Star Trek: Lower Decks" – which will follow the adventures of low-level personnel assigned to one of Starfleet's least important spaceships – will be overseen by Mike McMahan, the head writer of the superb "Rick and Morty."
According to Deadline:
In 2011 McMahan started a Twitter account where he posted episode plots to a fake season of Star Trek: The Next Generation. They were such a hit that Simon & Schuster hired him to write a readers' guide to a fictitious eighth season of TNG titled Star Trek: The Next Generation: Warped: An Engaging Guide to the Never-Aired 8th Season. At All Access/CBS TV Studios, he also is a writer on the Start Trek: Short Treks series of shorts.
Longtime Trekkies will recall a 1994 "Next Generation" episode titled "Lower Decks" that focused on a group of Starfleet officers we never saw on the bridge of Picard's Enterprise.
"Lower Decks" is not to be confused with CBSAA's upcoming and still-untitled Patrick Stewart series focusing on Jean-Luc Picard.

Warped: An Engaging Guide to the Never-Aired 8th Season (Star Trek: The Next Generation)