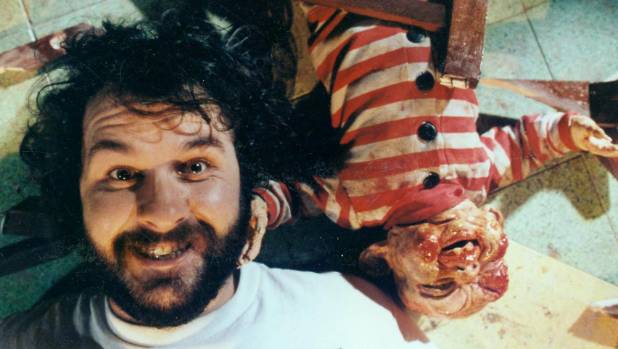 Peter Jackson has become a prestige
filmmaker. There is no denying that fact. He is an award-winning director, a film historian, and all around iiconic figure in film.
That's not how I like to think of him though. When, I think of Jackson and his work,?the first images that popped into my head are the gleeful low-budget carnage of his early films BAD TASTE and BRAINDEAD (aka DEAD/ALIVE.
These were my first exposure to Jackson's work back when I was a bored teenager roaming the aisles of my local video store.
Sadly, outside of a special edition DVD of BAD TASTE released by Anchor Bay (remember them?) in the early 2000s - these early works have long been absent from the home video market.
Well, it looks like that is going to change soon. Recently, Jackson was on the
Empire Film podcast
and he stated that his classic films BAD TASTE, BRAINDEAD, and MEET THE FEEBLES were all going through a 4K restoration process! Here it is in his own words:
"Anything from those films that is available is, like, 1990s Telecine things, which is the best that we had… compared [to what we are capable of] now, they look bloody awful.
I just haven't re-released them because, if I do, I want them to look really good. We've actually done some experiments. They look bloody fantastic. They look like they're shot on 35mm.
So yeah, what we'll do now is.. get really nice 4K copies of these fully restored and back out into circulation again,"
This is REALLY exciting news for fans of Jackson and horror movies in general. These films have long been the domain of bootleggers and file sharers passing around inferior copies to fans who really had no other way to see them. Hopeful, these films get both disc and digital releases soon.
- Matthew Essary
(aka "Wheels")