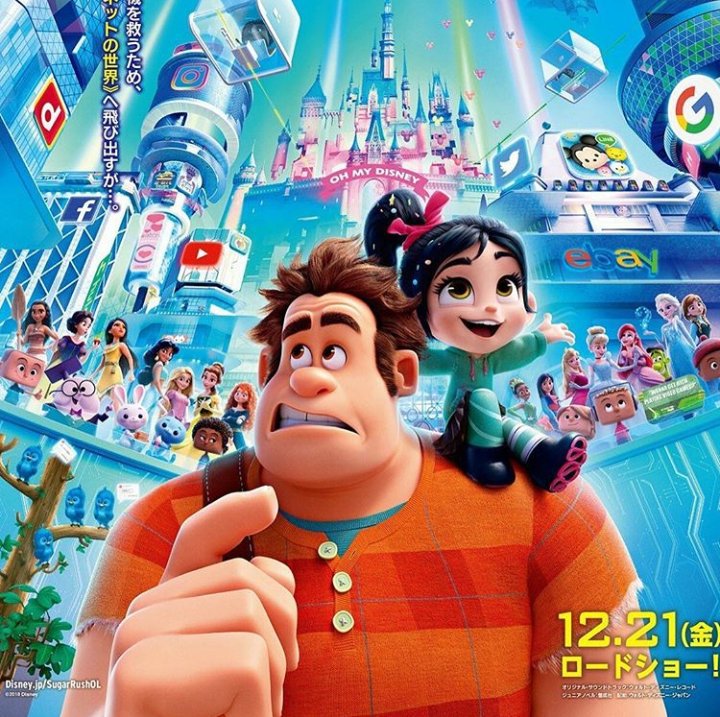 Hey geeks!
Looks like I somehow missed this one! Check out the final trailer to WRECK-IT RALPH 2: RALPH BREAKS THE INTERNET!
This is the UK trailer. To my surprise, though this trailer I learned that what was called ZOOTOPIA over here was called ZOOTROPLOLIS in the UK!
WRECK-IT RALPH 2 is looking like such a great parody of the internet and its culture, I'm excited to see it. We'll have the characters from the previous movie return. Disney Princesses. Gal Gadot!
"Join Ralph and Vanellope in their newest buddy-comedy adventure, and explore the worldwide web in a whole new way... with humour, heart and some unexpected guests that only Disney can bring along!
Vanellope von Schweetz and Wreck-It Ralph leave the arcade world behind to explore the uncharted and thrilling world of the internet. On a quest to save Vanellope's racing game, how will these two misfits ever succeed in this vast new world?"
I'm ready to see that bunny pop on the big screen! Catch it in theaters in the U.S. November 21st!
~Big Eyes