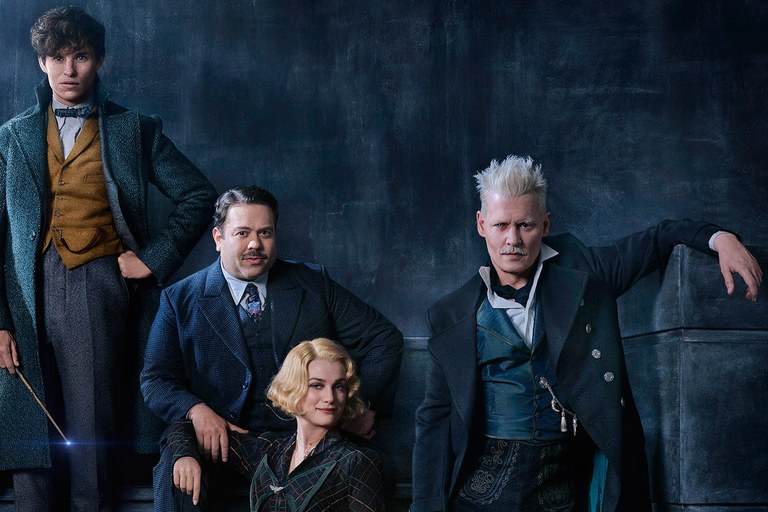 Do people still care about the Harry Potter franchise? Potter-mania was something that eluded me, as I was in college by the time the books were huge with fans and the first of the films were in theaters.
That being said, I thought the first FANTASTIC BEASTS had striking imagery and I dug the more "grown up" look at the "Potter-verse". Though when Johnny Depp showed up at the end (replacing Colin Farrell), the collective groan that went through the audience I saw it with was unlike anything I had experienced before in a theater. No one seemed thrilled by his inclusion and it seems that people feel even more strongly about it as Depp's behavior (alleged or otherwise) continues to diminish his star power.
So, yeah... is anyone out there still really into what this franchise has to offer? Warner Bros certainly hopes so as they have more FANTASTIC BEASTS sequels planned.
Before they can get to those planned sequels though, they have to get people to show up for the next installment coming out soon, FANTASTIC BEASTS: THE CRIMES OF GRINDELWALD.
Their latest push to convince you to do that is below. It features J.K. Rowling and a few members of the cast talking about how dark and intense this installment will get. The footage shown in the video, surprisingly, seems pretty Depp-centric. Check it out:
Yeah, I just don't know about this one. What do you guys think?
FANTASTIC BEASTS: THE CRIMES OF GRINDELWALD hits theaters November 16th.
- Matthew Essary
(aka "Wheels")