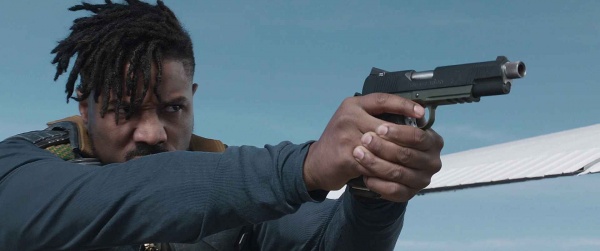 Michael B. Jordan is seemingly everywhere these days. CREED II will be released next month and he has signed on to play John Clark in an adaption of Tom Clancy's WITHOUT REMORSE. He was even heavily rumored for a while to replace Henry Cavill as Superman in the DC cinematic universe.
We are basically living in Jordan's world now.
His next step in pop-culture domination according to
Deadline
is to produce and star in an adaption of the novel THE SILVER BEAR. The original novel by screen writer Derek Haas (WANTED) concerns a young hitman who eventually becomes feared by the underworld as an unstoppable assassin.
It all seems fairly generic in a world where we have films like the JOHN WICK series and THE KILLER with Chow Yun-Fat ...but Haas has written four books in this series so there must be something to it to sustain a series of novels. Plus, the involvement of Jordan is reason enough to at least keep it on your radar as he is one of our most gifted young actors working today.
What do you guys think? Up for seeing Michael B. Jordan likely kill a bunch of fools? Let us know!
- Matthew Essary
(aka "Wheels")