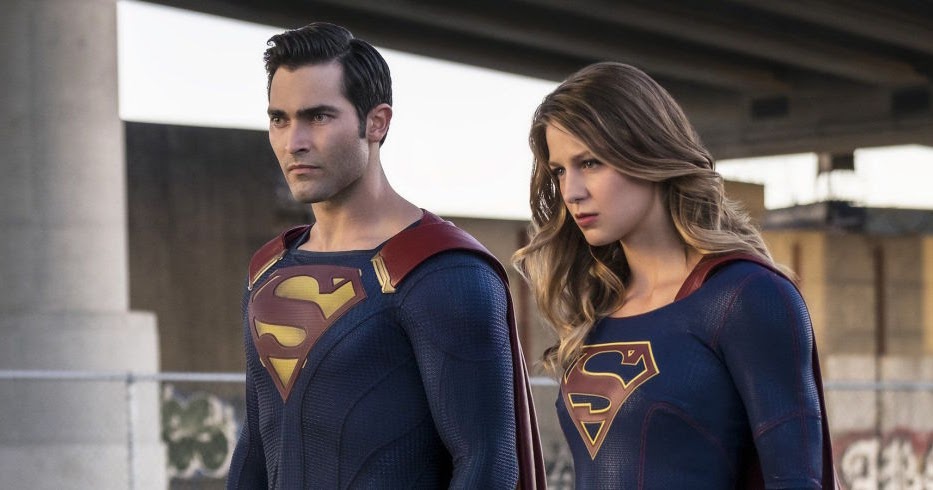 According to Fandomwire, WB and the CW are looking into giving the CW's SUPERGIRL version of Ka-El (played by Tyler Hoechlin) his own series.
With Henry Cavill looking like he might be done as Superman and no word from Warner Bros about another big screen outing for the big, blue Boy Scout ( think about how many projects related to DC that they've announced or mentioned in the press recently and not one word on another Supes film, it's telling), it makes sense that they would give the successful Berlanti-verse the reigns of the character for a while.
It doesn't hurt that Hoechlin has been well received in the role by fans.
The word is that they are using the upcoming ELSEWORLDS cross-over event between ARROW, THE FLASH, and SUPERGIRL as a "backdoor pilot" for a solo Superman show, much like what they are doing for Batwoman (played by Ruby Rose). We know the cross-over will at the very least include Supes as photos have been released of him on set wearing a black costume reminiscent of the "Return of Superman" outfit. Check it out: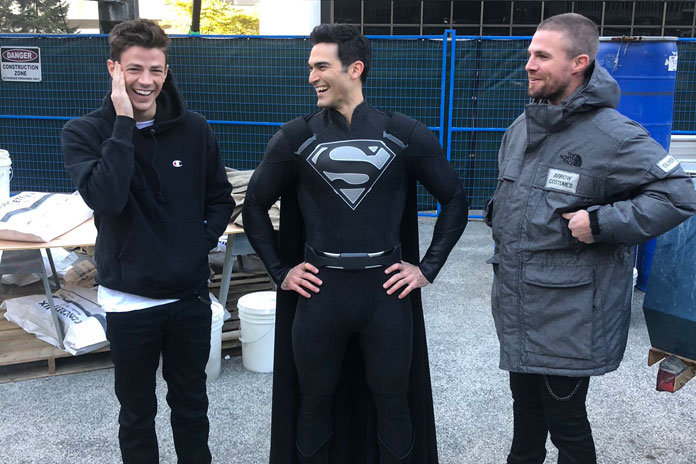 What do you guys think? Would you welcome the return of Superman to episodic TV or do you prefer your Kryptonians on the big screen? Let us know!
- Matthew Essary
(aka "Wheels")