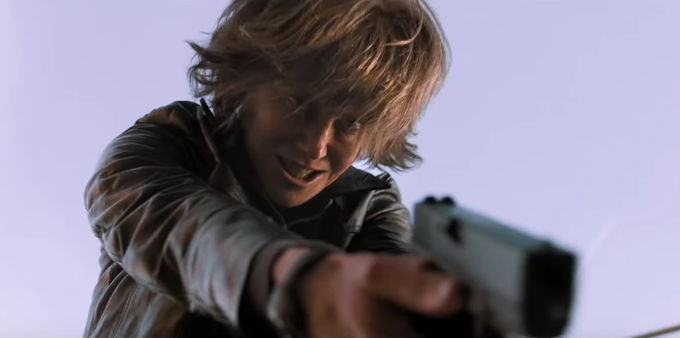 Hola Dannie aqui,
Today Annapurna Pictures released a trailer for "DESTROYER" a film directed by Karyn Kusama. Many of you may know Kusama from her work on the films "Girlfight," "The Invitation," "Æon Flux," and "Jennifer's Body." Nicole Kidman stars alongside Toby Kebbell ("Dead Man's Shoes," "Dawn of the Planet of the Apes," and "Warcraft: The Beginning"), Sebastian Stan (Bucky Barnes/Winter Soldier from the Captain America and other Marvel films), Tatiana Maslany ("Ginger Snaps 2" and "Picture Day"), Bradley Whitford ("Get Out," "The Cabin In The Woods," and "Saving Mr.Banks"), Jade Pettyjohn (televisions "School of Rock"), and Scoot McNairy ("Frank," "Argo," "12 Years A Slave," and "Monsters").
Annapurna Pictures describes "DESTROYER" as-
"Destroyer follows the moral and existential odyssey of LAPD detective Erin Bell who, as a young cop, was placed undercover with a gang in the California desert with tragic results. When the leader of that gang re-emerges many years later, she must work her way back through the remaining members and into her own history with them to finally reckon with the demons that destroyed her past."
Here is the emotionally raw and action-packed trailer for "DESTROYER" be prepared to see Nicole Kidman as you've never seen her before!
"DESTROYER" rocked audiences at Fantastic Fest this year I, unfortunately, missed it playing this year and opted for a film that had yet to have U.S. distribution. Everyone I talked to at the fest had only extremely positive praise especially in regards to Kidman's performance. I love Kidman's work, and I can not wait to see her unleash a wrath unlike we have ever seen from her before.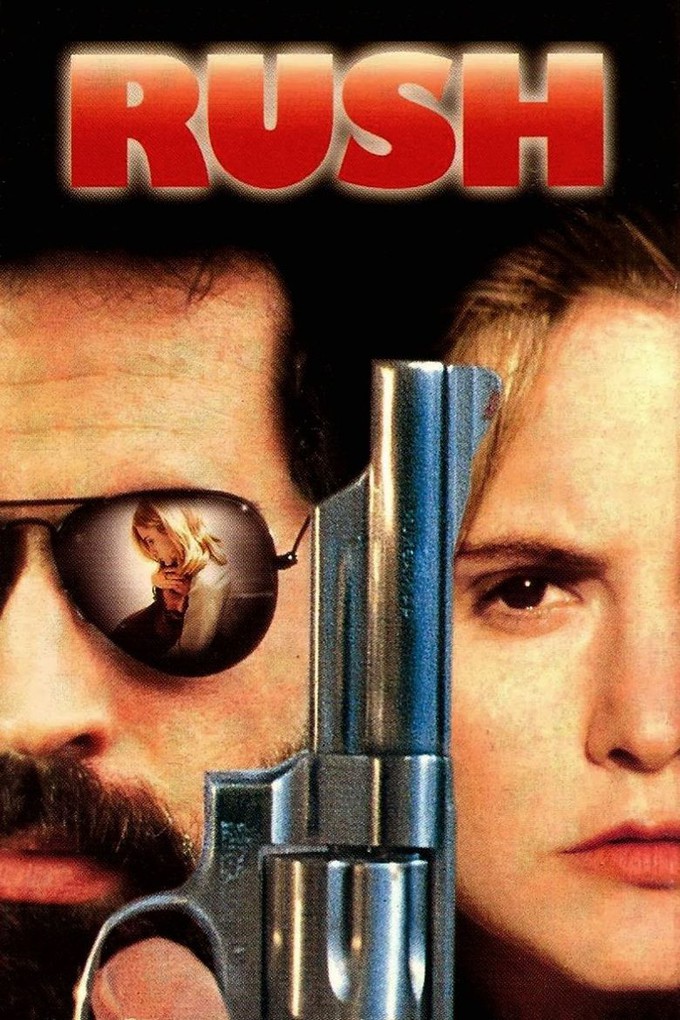 I can not help but think of Lili Fini Zanuck's 1991 film "RUSH" that stars Jennifer Jason Leigh, Jason Patric, and Sam Elliott after seeing this trailer. "RUSH"
was a hard-hitting film about the trials and tribulations of undercover narcotics work and how the role the officers play can sometimes be consuming to the point of destruction. Also, the soundtrack to "RUSH" is a must own with legends like Eric Clapton, Bob Dylan, Willie Dixon, and more performing. Jason Patric and Jennifer Jason Leigh's performances are horrifically transformative as well as haunting.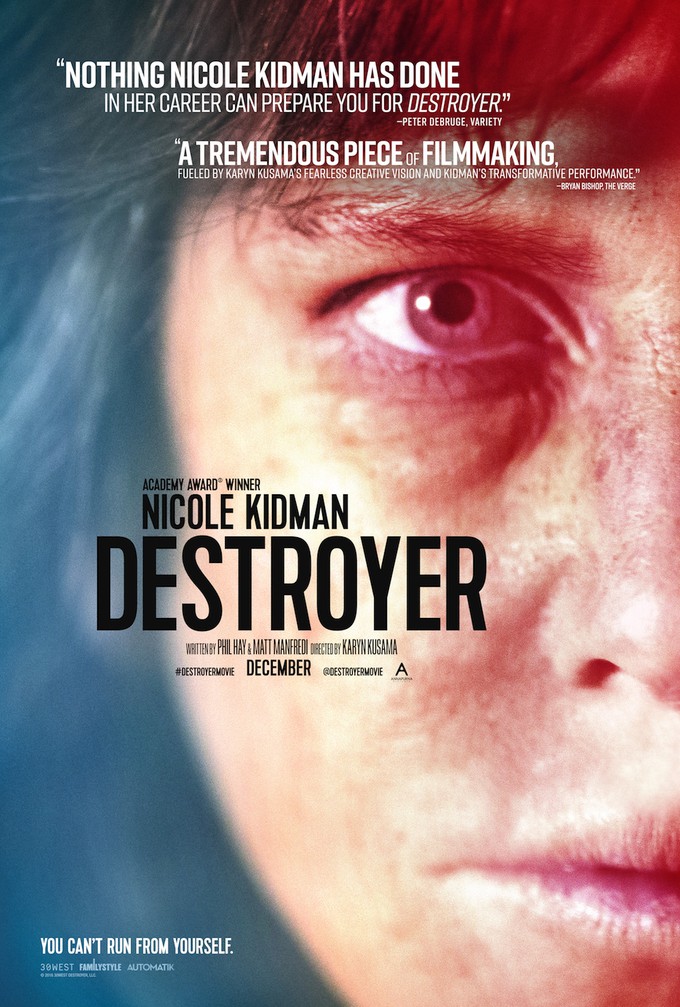 Nicole Kidman's "DESTROYER" is set to obliterate American cinemas on December 25th of this year, that's right folks "DESTROYER" is a Christmas film rally the family!
Stay Strong, Live Good, Love Movies!
Dannie aka Pekosa Peligrosa