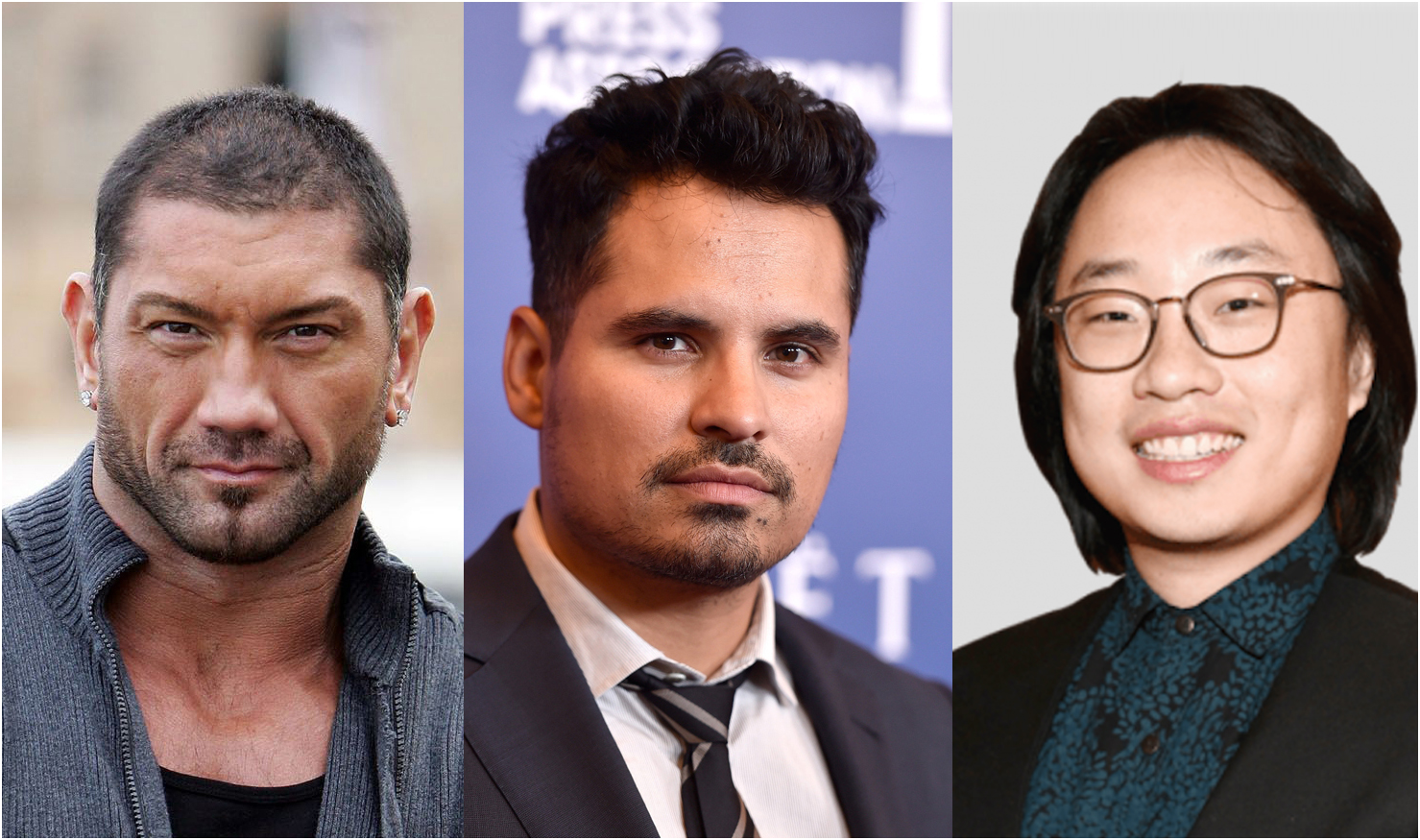 Hey folks, looks like Dave Bautista is looking to join that FANTASY ISLAND film that Michael Peña is playing Mr. Roarke in.
Last Monday, Deadline Hollywood broke word that ANT-MAN & THE WASP's Michael Peña would be taking on the role originated by Ricardo Montalban in the ABC television series. (Malcolm McDowell also played Mr. Roarke for one season in a 1998 update.)
Sony and Blumhouse have a new conception of the story, with winners of a contest flown out for a once-in-lifetime experience that turns out to be a monkey's paw of unexpected consequences.
Today, The Hollywood Reporter brings news that Dave Bautista is in talks to play a major role in the film-- that of a park guest from a previous trip that is trapped in Roarke's games. Also on the island will be "Silicon Valley" star Jimmy O. Yang.
I wish someone would come out with a series of "Fantasy Island" again, where they don't try to reinvent Roarke, or the Island... but just carry on as if the original series had never stopped, with someone like Pedro Pascal as Mr. Roarke. Still... Blumhouse has the power to amuse.
-- Precious Roy