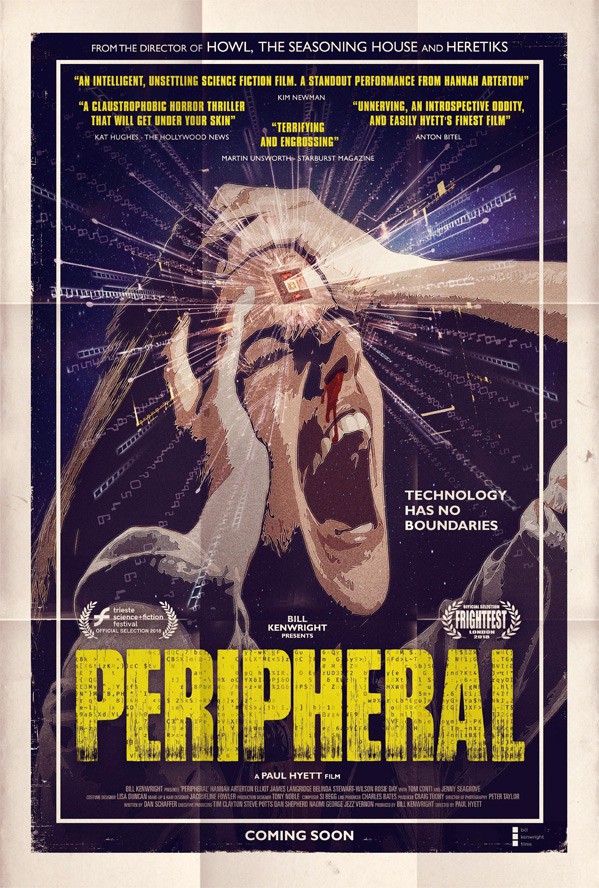 Hola Dannie aqui,
Today a strange trailer was released for "Peripheral" a new film by FX makeup artist turned director Paul Hyett. Hyett directed "The Seasoning House," "Howl" and "Heretiks" and is credited as working in the special effects field on 18 different projects and over 60 credits for work in the cinematic makeup industry. "Peripheral" stars Hannah Arterton ("Walking on Sunshine" and "Heretiks"), Tom Conti ("The Duelists," and "Paddington 2"), Rosie Day ("The Seasoning House," and "Heretiks"), Jenny Seagrove ("Zoe" and "The Guardian"), and Elliot James Langridge ("Northern Soul," and "Habit").
IMDB describes the film as-
"Bobbi Johnson is a young literary sensation facing her difficult second novel. Already dealing with a crazed stalker and her junkie ex-boyfriend, Bobbi is convinced by her publisher to use new smart editing software and finds herself going head-to-head with an artificial intelligence determined to write her book for her. As the machine manipulates her work to suit its own nefarious ends, Bobbi begins to realize that she is being controlled in ways far more sinister than she suspected. She may, in fact, be a pawn in a conspiracy of social mind control. Too far down the rabbit hole to turn back, Bobbi must keep writing, fighting her own addictions and hallucinations as she rushes to beat her deadline without selling her soul in the process and becoming a cog in a monstrous machine."
Here is the weird as fuck trailer for Paul Hyett's "Peripheral."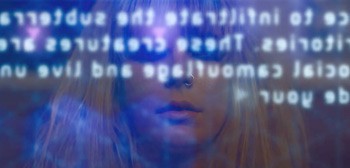 Wasn't that a weird fracking trailer! I don't understand the trailer. However, it has got me interested I just hope and pray the entire film is not edited in the same way because that would be a headache and a half. What do all you cyber psychos think of "Peripheral" is it a hell no or a hell yes? They have yet to announce a release date for the film, but IMDB says it will be hitting the UK at some point this year. I love the above retro drive-in like poster it reminds me of some of the 1970's Italian horror classics, I hope "Peripheral" the film is as good as their poster.
Stay Strong, Live Good, Love Movies!
Dannie aka Pekosa Peligrosa