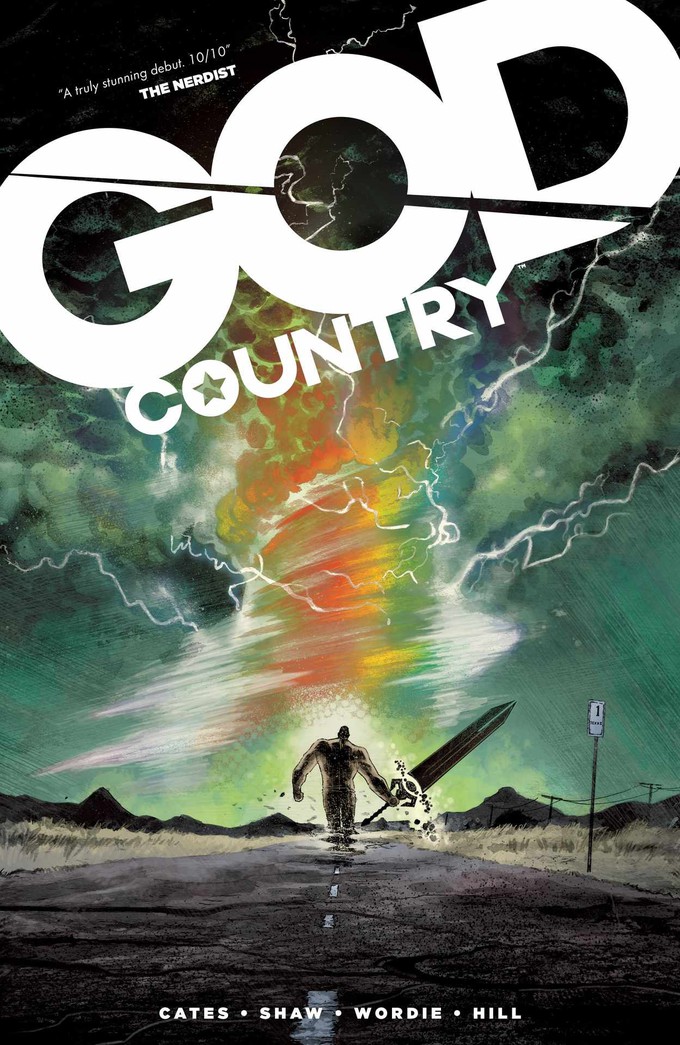 Hola Dannie aqui,
Today the folks at the Hollywood Reporter broke the news that Legendary Pictures and Aftershock are working on a film adaptation of Image Comics "God Country." "God Country" is a comic series that came out in January of 2017. The comic goes on to tell the tale of Emmett Quinlan a widower battling dementia who finds a magical sword that cures his mind and body in the wake of a tornado that levels Emmett's home and West Texas town. As Emmett soon learns the sword also is a beacon that summons creatures from the vast unknown, and Emmett is forced into perpetual battle with them.
The six-series fantasy comic was created by writer Donny Cates, artists Geoff Shaw, Jason Wordie, John J. Hill, and colorist Dee Cuniffe. Fans will be delighted to hear that Donny Cates is penning the screenplay for "God Country."
This comic is fantastic, the storytelling creates a literary bond between the reader, writer, and artists. It is a highly mature tale that illustrates the extreme difficult day to day life of a family dealing with dementia, loss, Gods, humanity and a sword that ultimately is an educational tool that Cates uses to teach his audience about the complexities of love and life.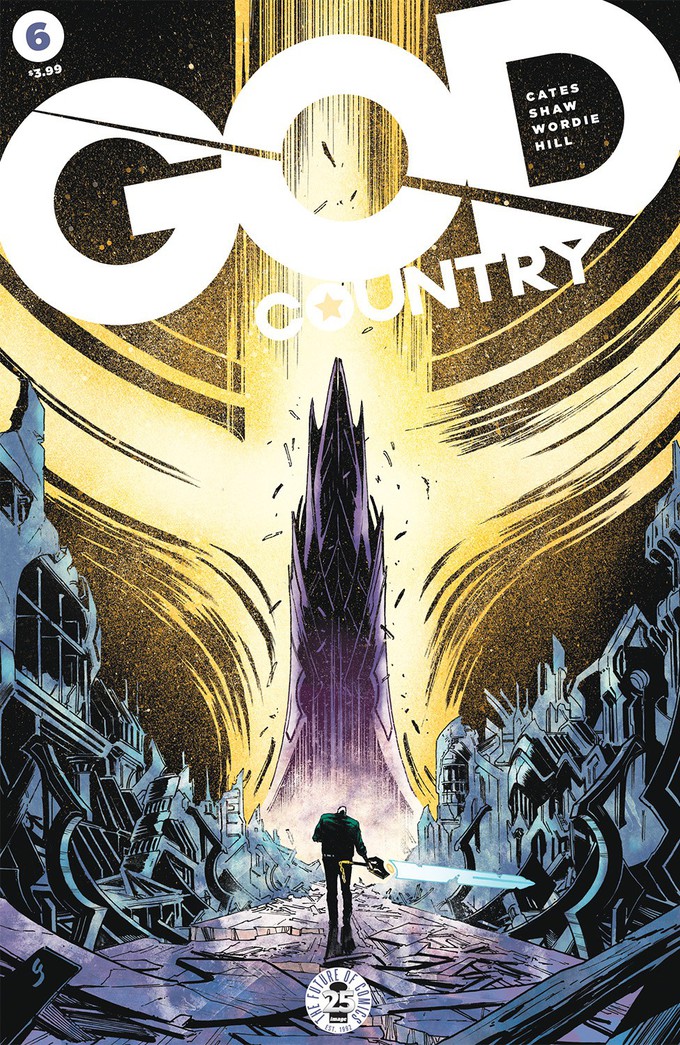 There has yet to be announced a timeline of when "God Country" will be hitting screens, it is my solemn promise that AICN will be keeping a close eye on this project. If you are unfamiliar with "God Country" I highly suggest picking the six comics up, it is a quick read that leaves a lasting impression on the reader. Many compare "God Country" to Neil Gaiman's "American Gods" as well as Jason Aaron and Jason Latour's "SOUTHERN BASTARDS." So race to your local comic shop haunt or buy it digitally from Amazon now!
Stay Strong, Live Good, Love Movies!
Dannie aka Pekosa Peligrosa