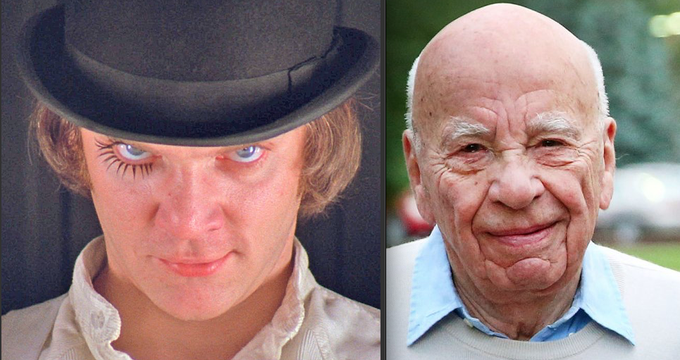 This project went from on the radar to full-blown, "I need to see this yesterday!"
Variety is reporting that "A Clockwork Orange"'s head droog, Malcolm McDowell will be playing the founder of Fox himself, Rupert Murdoch. If you have ever watched "Entourage" then you would also recognize him as the conniving Mega agent Terrance. I thought that it was a brilliant bit of casting then and it is a brilliant bit of casting now.
Not to mention, Charlize Theron playing Megyn Kelly and Jay Roach of HBO's Sarah Palin-esque story "Game Change" and you have a recipe for some wickedly dark and poignant humor.
I only have one thing to ask of those reading this, please send us your best evil Rupert Murdoch/Alex meme's before I come to my senses!
Remember, remember.
V. Versus the World