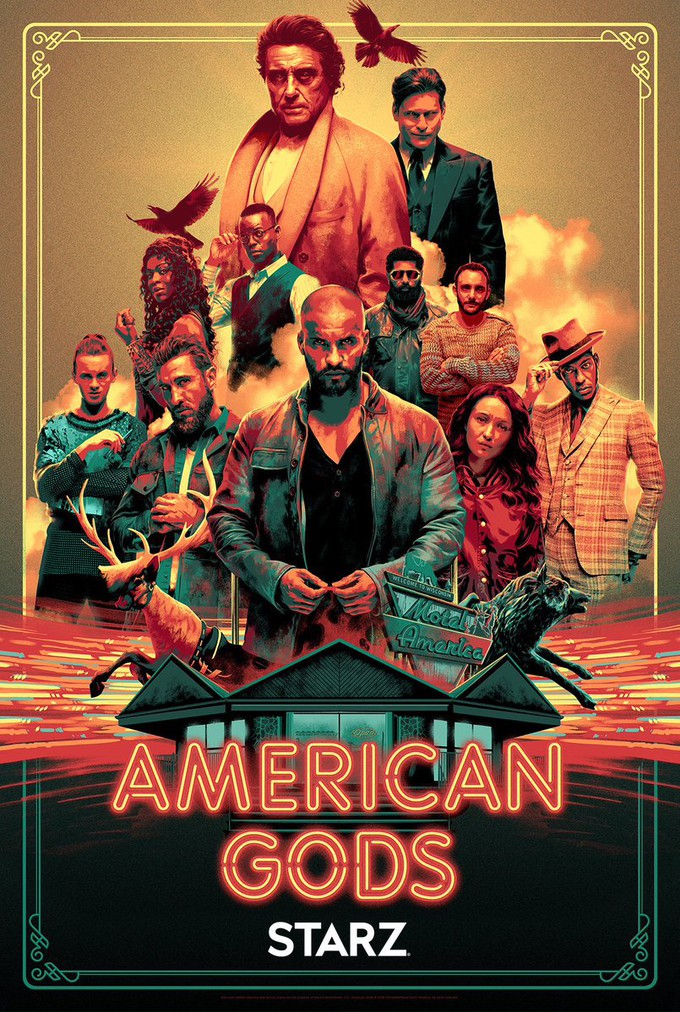 Hola Dannie aqui,
Sharing with you all the trailer for season 2 of Neil Gaiman's "American Gods" STARZ series. I am fired up to binge through the upcoming season! I adore the first season and can not wait to see where all the gods and goddesses end up. The series stars Ricky Whittle ("Austenland"), Ian McShane ("Deadwood"), Yetide Badaki ("This Is Us"), Orlando Jones ("Evolution"), Omid Abtahi ("Brothers"), Mousa Kraish ("The Dictator"), Crispin Glover ("Willard," "Back to the Future" and "Rivers Edge"), and many more fine actors.
STARZ describes the series as-
"When Shadow Moon is released from prison, he meets the mysterious Mr. Wednesday, and a storm begins to brew. Little does Shadow know, this storm will change the course of his entire life. Left adrift by the recent, tragic death of his wife, and suddenly hired as Mr. Wednesday's bodyguard, Shadow finds himself in the center of a world that he struggles to understand. It's a world where magic is real, where the Old Gods fear both irrelevance and the growing power of the New Gods, like Technology and Media. Mr. Wednesday seeks to build a coalition of Old Gods to defend their existence in this new America and reclaim some of the influence that they've lost. As Shadow travels across the country with Mr. Wednesday, he struggles to accept this new reality and his place in it."
Here is the kick-ass trailer.
"American Gods" is set to return to STARZ in 2019. I can not wait! How do all of you out there in cyberspace feel about the trailer? I am obviously sold.

Stay Strong, Live Good, Love Movies!
Dannie aka Pekosa Peligrosa