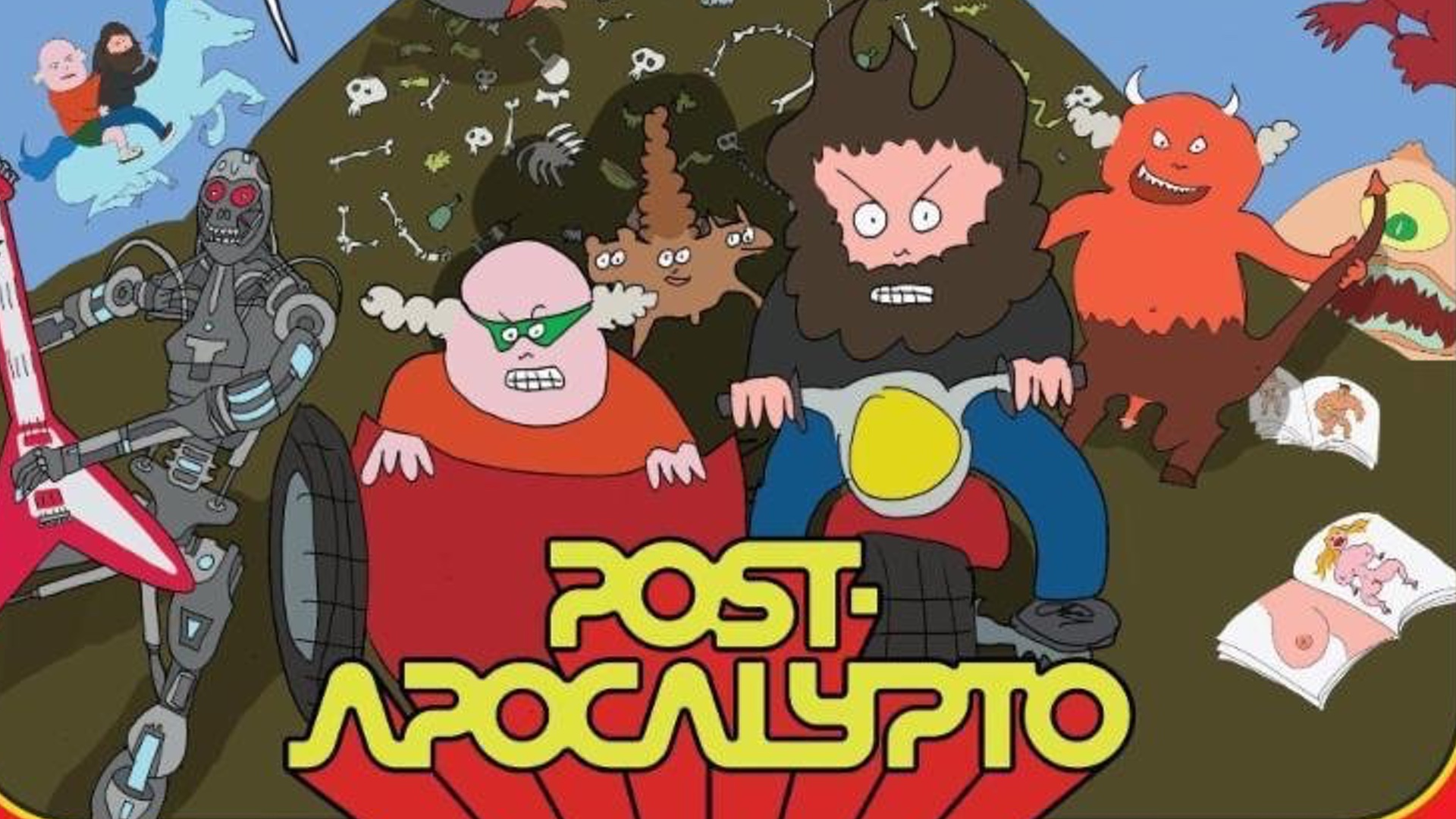 Afternoon, geeks!
I just wrote a full review on Tenacious D's POST-APOCALYPTO a few days ago. I'm writing to let you all know that the first chapter has been released on Youtube! With more episodes coming out weekly!
Watch the first chapter here! Keep in mind that this project is a bit of a pitch for an animated series (and that Jack Black drew every frame himself), so it's not super polished animation-wise, but the music rocks hards and the comedy is good.
Well, I would love to hear what you guys think of it so far! Let us know!
~Big Eyes