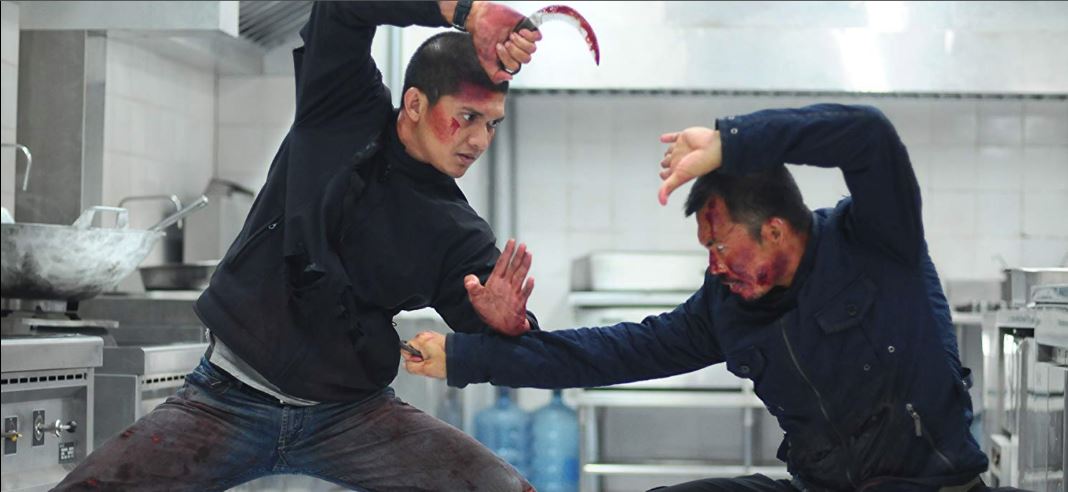 THE RAID 1 and 2 are considered some of the finest martial arts films of the past twenty years. Gareth Evans' epic tale of undercover cops battling drug and gang warfare in Indonesia contain amazingly choreographed fight scenes shot with a truly kinetic sense of camera work that still feels groundbreaking. The action in these films is truly next level. So much so that it propelled martial artists Iko Uwais and Yaysn Ruhian into international action stars.
So, it's an understatement to say martial arts fans have been dying to know when Evans was going to get back to the series and stars that helped him establish himself as one of the most exciting directors around.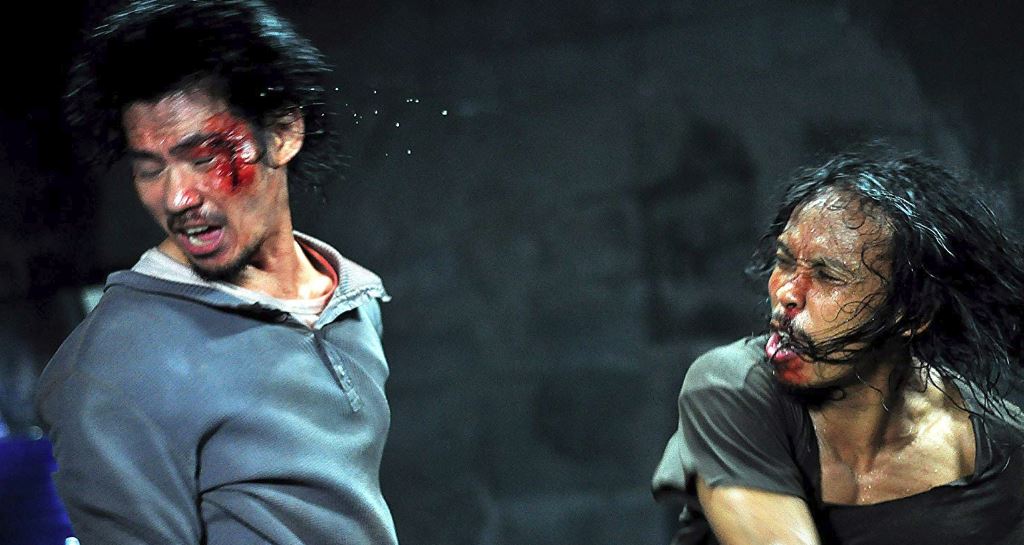 Well sadly... it looks like the answer to that is likely never. Evans' was recently out promoting his new film, APOSTLE (our article on its trailer can be found HERE), and when he talked to /Film, naturally the subject of THE RAID 3 was brought up. The news was not encouraging:
"The Raid 1 and 2 were incredible for me, but I just didn't want to be doing The Raids all the time. And the more time has gone on from that, the less interested I've been to go back there. What we did with The Raid 2, we kinda close that off nicely, so it didn't really appeal to me to jump back into that world again.
The Raid 3 was… at one point it was on my radar. I had a full idea. I know what the storyline would have been. But I think enough time has passed now that I think I'm not likely to go back and revisit it. We had a lot of fun making those films, and I think we came to a nice, sort of natural conclusion with it. And I think sometimes you can have a little bit too much of a good thing."
He had previously spoken to Impact Online two years earlier and his disinterest in the project had already started to show then:
"To be honest I don't really know [about part 3]. I have an idea and it's the same idea I've had since we were making part 2. Nothing has changed on that front, I just can't say for sure when I'll be in the right headspace to do something with it. Whether it was a conscious decision or not, moving back to UK felt like a closing chapter on that franchise – we ended the story pretty neatly in part 2. I'm aware there's an interest for it, and genuinely it is incredibly touching to see people still dropping messages my way asking for it. So never say never, but it's unlikely to happen anytime soon."
As a diehard martial arts fan, the news is disappointing but understandable. THE RAID 2 is held up by many (myself included) to be a modern classic and it must be daunting to think about trying to follow up on something that was so creatively successful. I can think of very few series where the third installment is the best one.
So yeah... not great news but understandable.
Evans' new film APOSTLE hits Netflix October 12th. Also, to ease your disappointment a little here is one of the best fight scenes from THE RAID 2 (spoilers obviously)
And here is a simple short film he did with RAID 2 stars Julie Estelle and Yayan Ruhian before beginning work on APOSTLE.
Oh, what could have been…
-Wheels