I am a huge fan of the ROCKY franchise. I'm also a fan of Michael B. Jordan. So really it goes without saying that I adored 2015's CREED. I would even go so far as to say that it might... MIGHT be as good as the original ROCKY.
A lot of other people loved CREED as well. So, of course, there was going to be a sequel. The real question is could it live up to the quality of the first CREED without the guiding hand of writer/director Ryan Coogler (BLACK PANTHER)? The judges have not rendered their final decision on that one yet but so far everything that we've seen from the sequel looks pretty great.
Which brings us to the new one-sheet that was released today to hype up tomorrow's release of the second trailer. Let's take a look: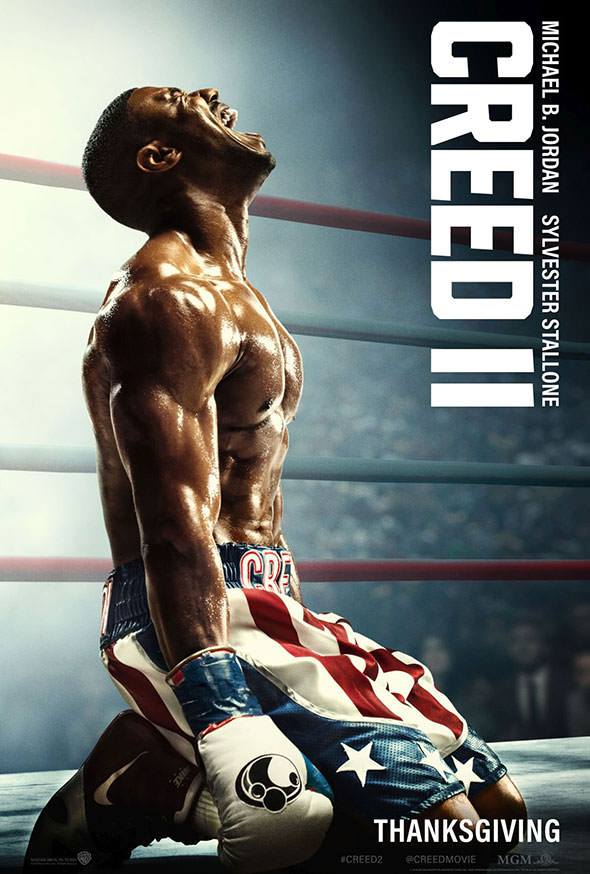 That's definitely the kind of manly yet emotional imagery that I expect from this franchise. I dig it.
What do you guys think? Are you hyped for this one or does it feel like a bigger misstep than ROCKY 5? Let us know in the comments! Oh, and to hold you over until tomorrow, here is the first trailer (which I previously covered HERE) for your viewing pleasure.
CREED II enters the ring November 21st
-Wheels