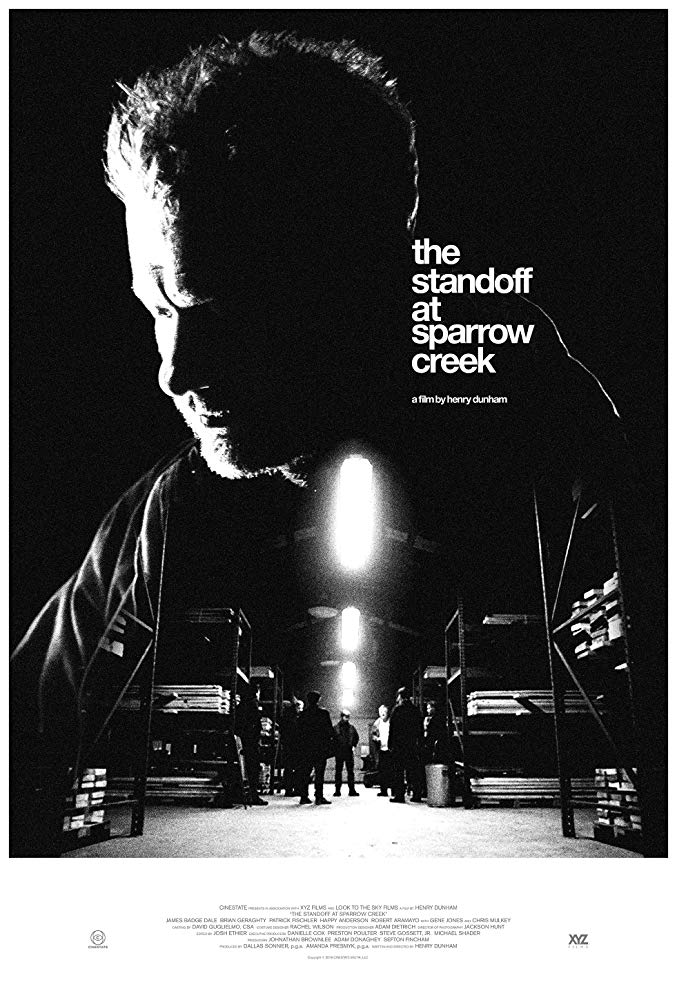 Some films spell everything out for you visually. Step by step the audience gets to see the drama unravel before their eyes. Other films, however, leave much of the events and context up to the imagination of the viewer. These films establish a premise, and then with carefully crafted dialogue and situational drama, a more grand-scale plot emerges. While I certainly revel in the more traditional show and tell style of filmmaking, I am also entirely fascinated by a storyteller who weaves a vivid tale with spoken word and nuance alone. In writer/director Henry Dunhan's latest effort, THE STANDOFF AT SPARROW CREEK, the filmmaker brilliantly crafts a single-location drama with enough suspense and thrill to rival even the most action-packed shoot 'em up.
The story begins with Gannon, an ex-cop who has chosen a life of exile after leaving public service. One quiet night, Gannon overhears a barrage of gunfire and explosions off in the distance and immediately tunes into the police dispatch radio he still uses to stay informed. Though Gannon has chosen to retreat from society, it soon becomes clear that he still maintains one social outlet of sorts- his membership in the local well-armed and well-organized local militia. In wake of the recent shooting (that apparently occurred at a police funeral) Gannon and his fellow militiamen convene at their secret headquarters in order to do damage control for the event they will undoubtably be blamed for. When it is discovered that some of their weaponry has been compromised, they realized that one the assembled men must be responsible. From here, it is Gannon's job as an ex cop to flush out the perpetrator in order to save their entire covert operation from going down.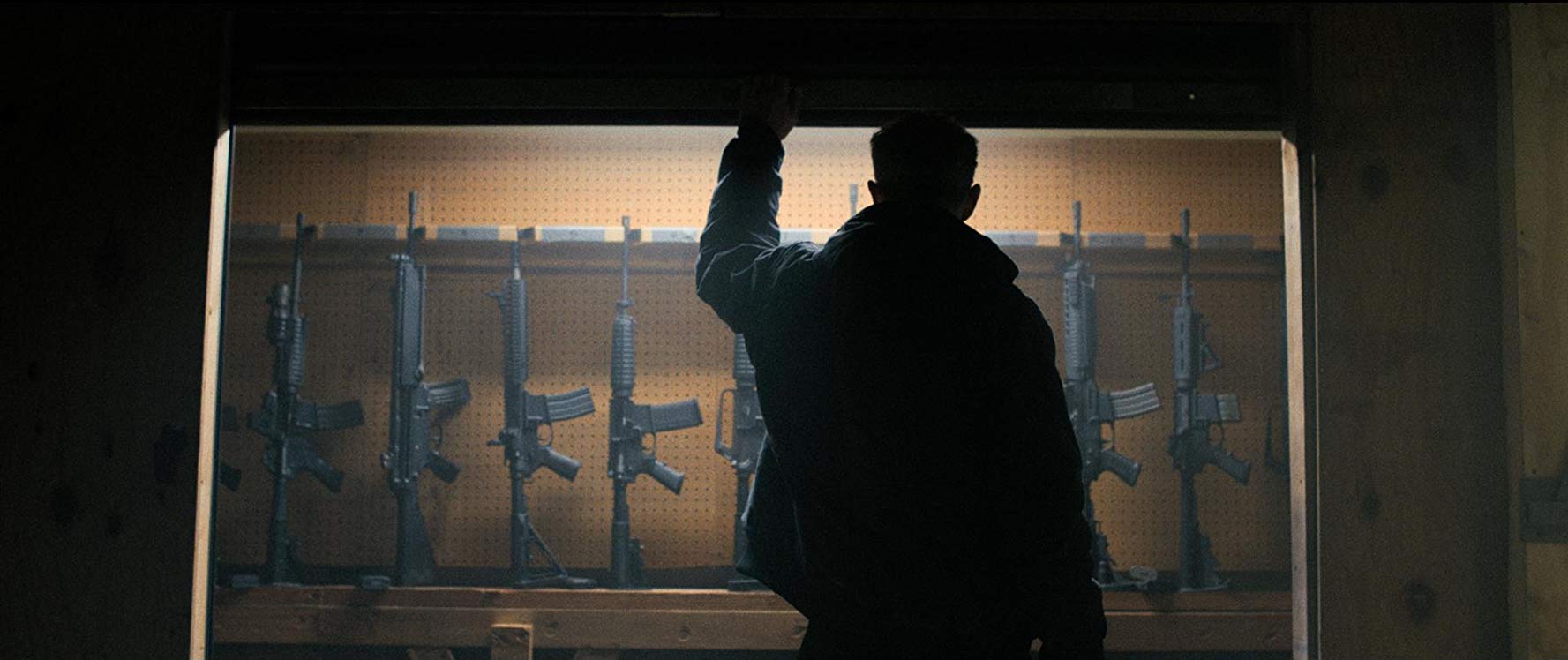 As Gannon expertly vets each of the suspects, sordid details of each minuteman's past emerge paining a bleak picture of his cohorts. These revelations, along with some surprising confessions, make the interrogator question his own past actions and his reasons for leaving the police force.
Dunham does an incredible job maintaining the tension throughout the film with heavily shadowed imagery and zero score. The idea that this group of outsiders function on the fringes of soicety and its norms is further echoed in the dark, cavernous, and lonely building the group calls home. Through articulate and intelligent dialogue Dunham makes each character somewhat sympathetic without betraying their ultimate sinister intentions. While their internal drama plays out, hints about events transpiring in the outside world ramp up the intensity as lessons about sacrifice for the greater good on either side of the equation are questions. I hate to be so vague, but it would be a travesty to let on more about Dunham's enthralling story than I already have. A
A gripping performance by James Badge Dale as Gannon serves as the perfect counterpoint to his more nefarious comrades. He shows great range as an experienced investigator who is just as troubled as those he attempts to expose.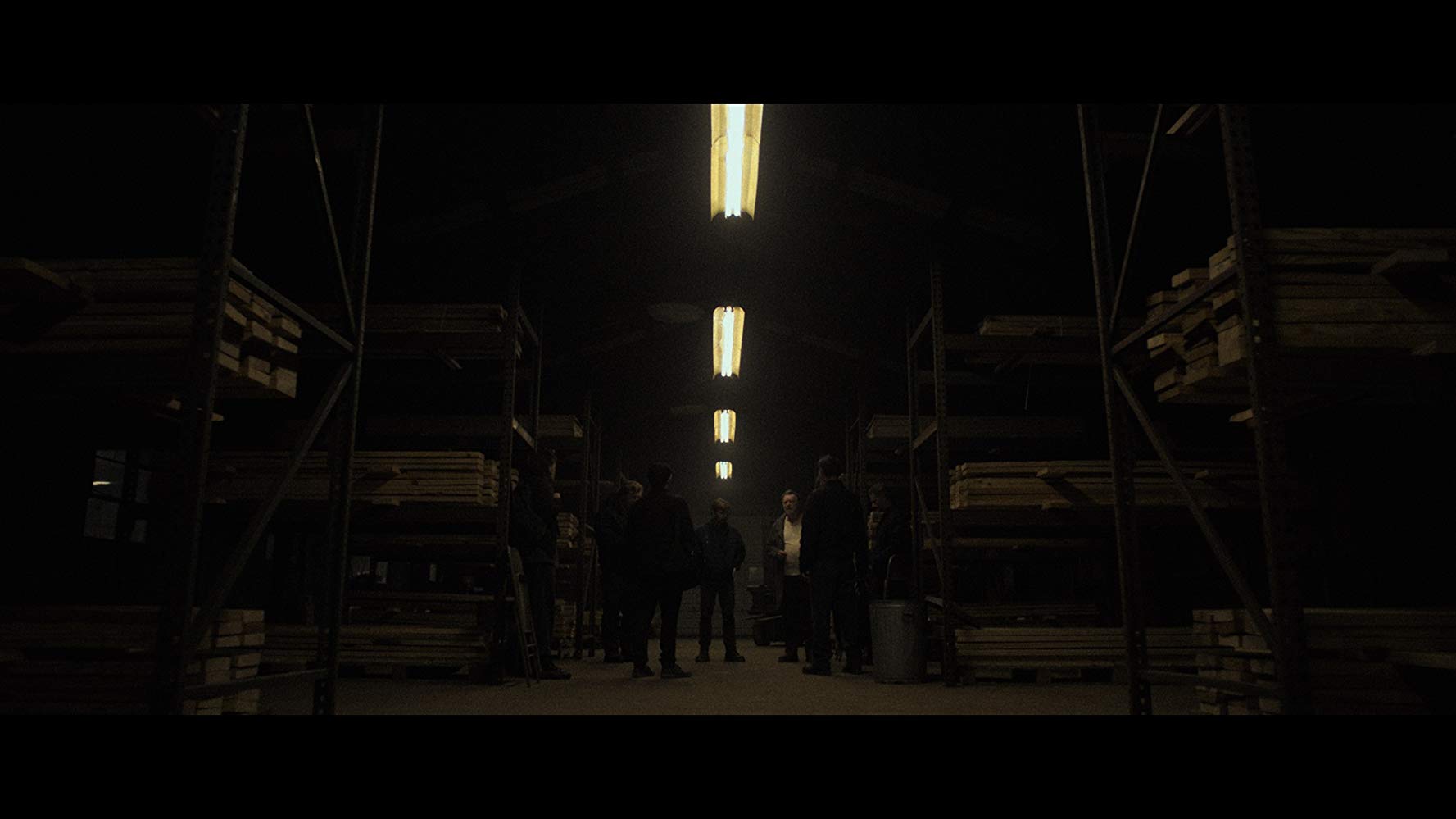 A solid supporting cast including Chris Mulkey as the hardened leader of the brigade and Brian Geraghty as one of the suspected perpetrators round out a group of character actors who provide colorful contrast with their individual take of the various fascinating personalities such a secret society would undoubtedly merge. Of special note, Robert Aramayo particularly shines as the exceedingly intelligent youngster of the group who joins the anarchists as a refuge from being socially outcast.
At its core, THE STANDOFF AT SPARROW CREEK is a complex and witty character drama within an unseen grand-scale context that builds with intensity right up to the surprising conclusion. The film opens in theaters in early 2019, so be on the look out for this intriguing and entertaining thriller. Be on the look out for my upcoming interview with writer/director Henry Dunham closer to the film's release! Thanks for reading.
Until next time,
Rebecca Elliott
aka Annette Kellerman