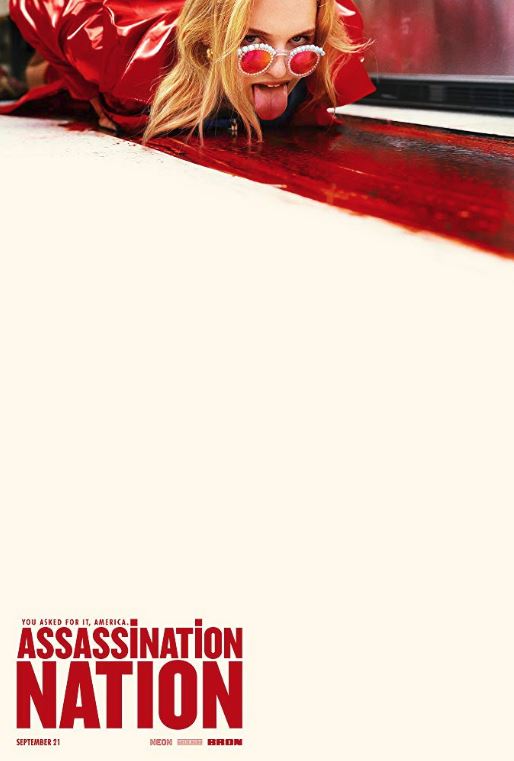 "This is a story of how my town, Salem, lost its mother fucking mind." - Lily
All I had to see was one trailer for "Assassination Nation" and I was fucking committed to seeing this movie. Prayers and sacrifices were made to every deity that found it's way into my college history books. I devoutly promised to put aside all other previews, spoilers, gossip and whisper about this film in exchange for a film that did not disappoint. I had already heard enough in the brief media festival quips that promised this would be a movie that would brutalize my senses. Loaded expectations such as these only come a few times a year for me. The films that actually live up to these expectations come every few years. Praise to whichever God that heard my pleas, because this film was one of them.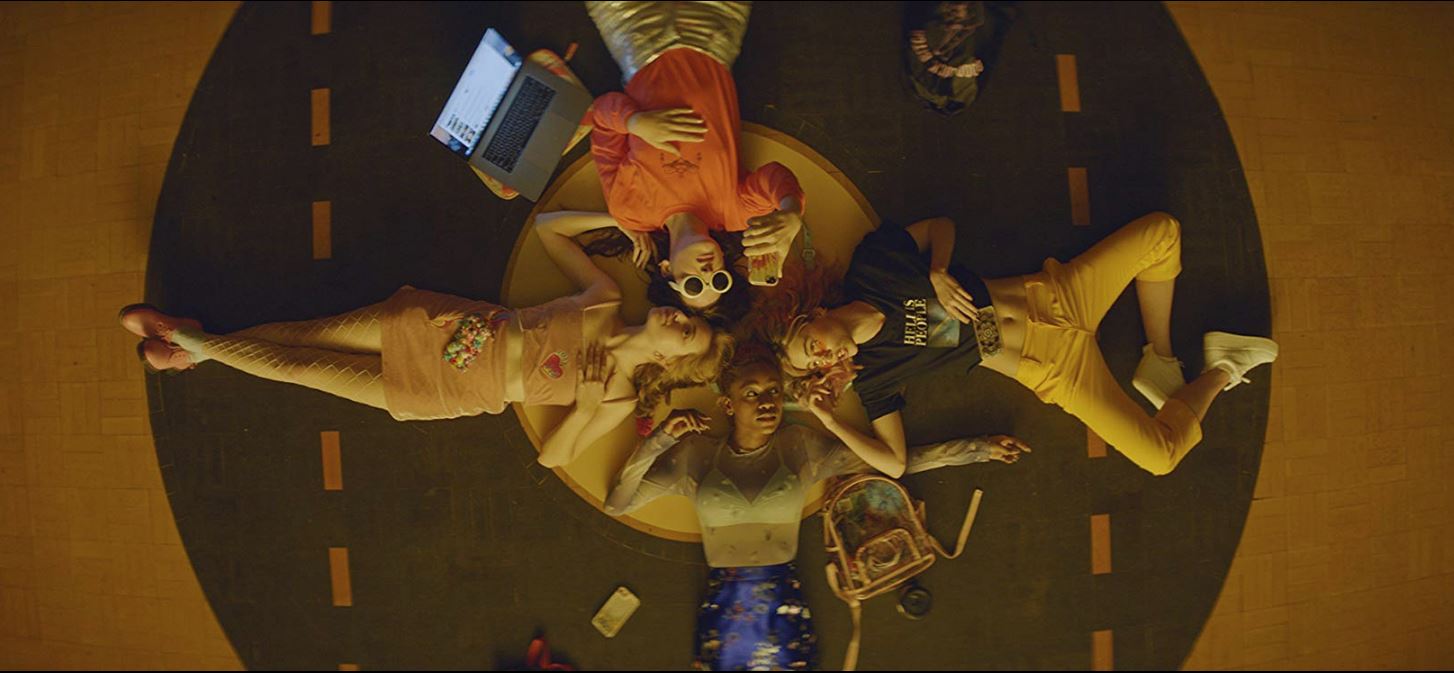 Just so I can get the easily offended out of the way, this is a film that not so subtly pays a homage to films like "I Spit On Your Grave". The all-female leads, Lily (Odessa Young), Bex (Hari Nef), Sarah (Suki Waterhouse) and Em (Abra), go so far as to glorify the entire female rape-revenge genre through a single line of dialogue, and it is perfect. If you have ever seen the original "I Spit On Your Grave" then you get how extreme the writer/director Sam Levinson was aspiring to be. He was basically reaching for a summit that I believed that neither he nor any male filmmaker could've reached (feel free to unload on me in the comments below). Nothing in his former catalog would have led me to think he had the ability to craft such an expertly crafted, well written, daringly experimental piece of original cinema. Not since "Trainspotting" have I sat in a darkened theater and felt an entire generational shift in the cinematic language. Whereas "Trainspotting" had its roots firmly entrenched in the ethos of Generation X, "Assassination Nation" is entertainingly hardwired to the joys, anxiety, and realities of the yet to be properly named Generation Z.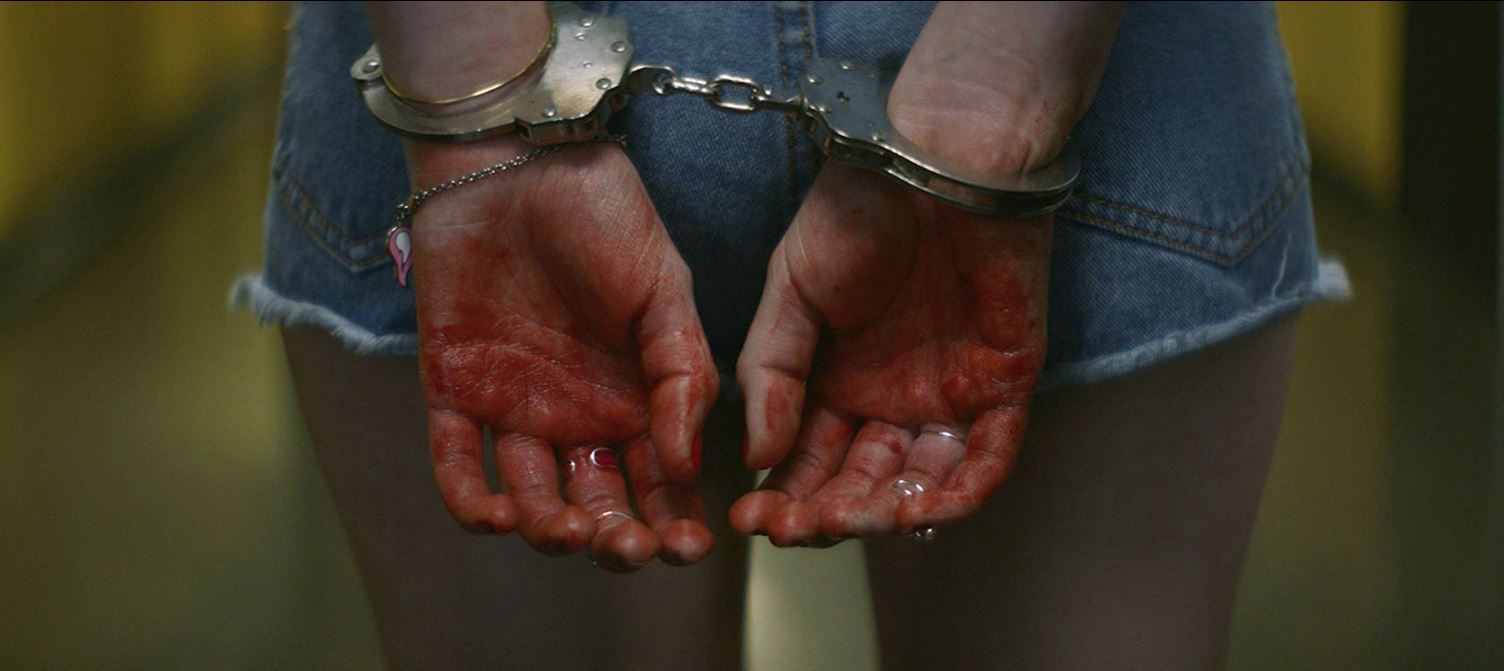 All of the talk of the rape-revenge genre in the prior paragraph aside, this film is about something so much deeper and more difficult to translate into storytelling with as much subtle power as Sam Levinson has. This is a movie about violation. Violations of the body. Violations of privacy. Violations of friendship. Violations of youth…. I'll just stop there. The truth is, if the movie touched on a theme, even that theme was thoroughly violated. Nothing was sacred until it was. After all, we are talking about a revenge flick. It was not until everyone in the film's town set out to avenge violations of their privacy from an anonymous hacker that had leaked their private online dalliances and correspondence that the vengeance begins, and it is vengeance on a WIDE scale.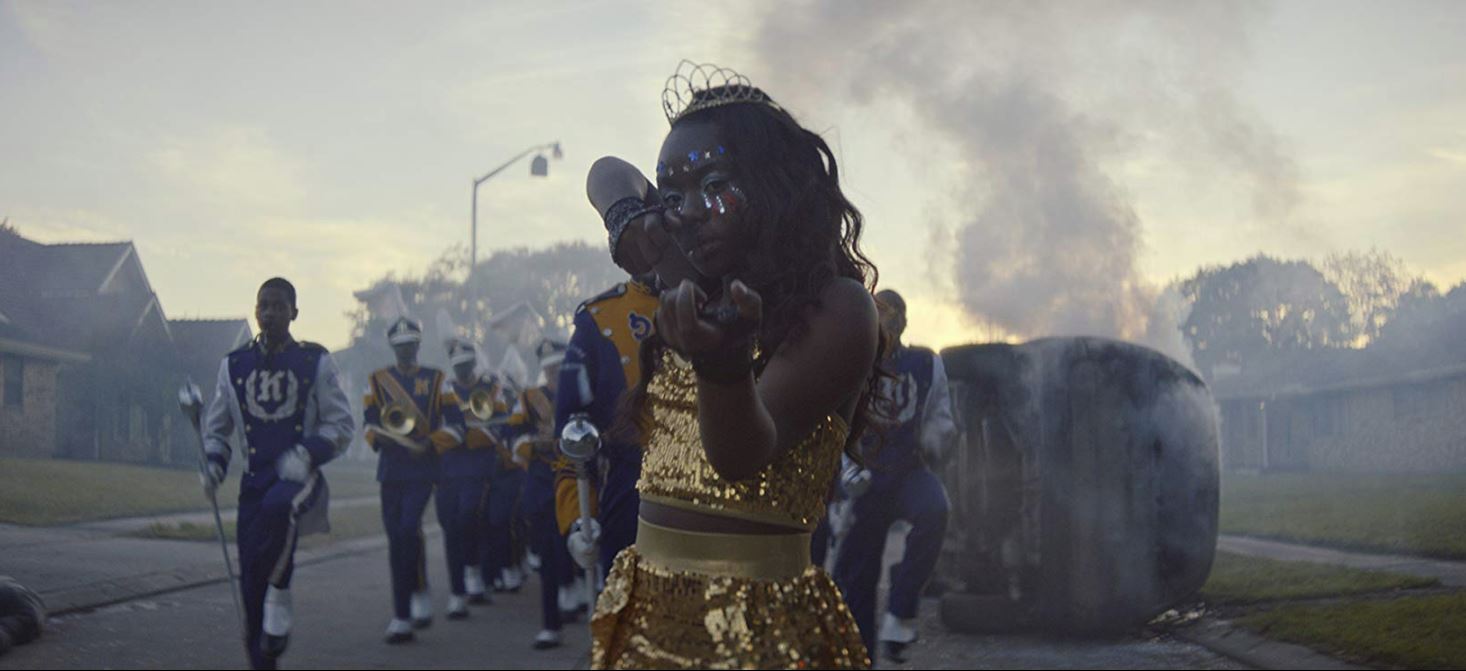 This is a visually stunning film that seeks to discomfort you in the most glorious of ways. It challenges you to not be comfortable because if you are not feeling some discomfort with where this film goes, something is probably wrong with you.

I have always believed that great art should elicit an emotional response. This film will give you several.

Remember. Remember.