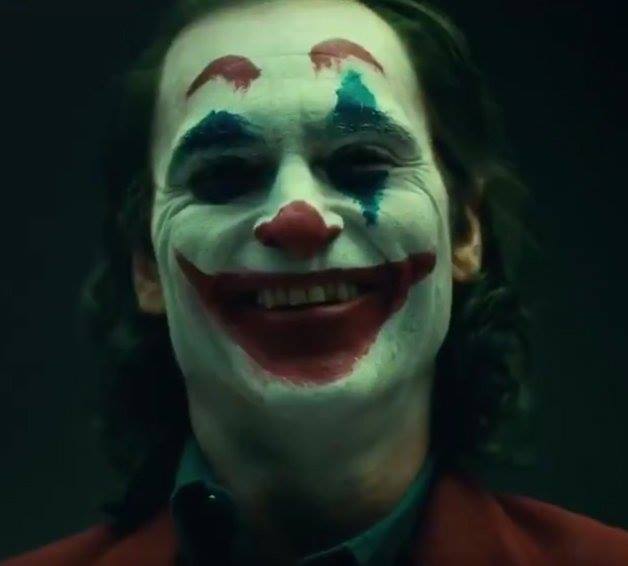 Ever since director Todd Phillips (THE HANGOVER) and Warner Bros released a "makeup test" of Joaquin Phoenix as Arthur Fleck aka "The Joker" on to the internet yesterday speculation has been rampant on whether or not the look of the makeup was the final appearance of the Joker or not... (Big Eyes reported on it for us HERE.)
Well, it looks like it could be. TMZ just posted a video of filming from the set and it features Joaquin with dyed green hair, a very Joker-esque suit on, AND the makeup from the earlier footage: CLICK HERE to have a look.
...And almost at the same time, these high-quality photos popped up all over Twitter.
!SET PICTURES!
Joaquin Phoenix as The Joker pic.twitter.com/rhdPBMv6cv

— Chris Wilson (@CrisMovieCorner) September 22, 2018
Ok. I'm down for this. #Joker pic.twitter.com/yr3WHohMhQ

— Pagey ⚡️ (@Pagmyst) September 22, 2018
New images surface of Joaquin Phoenix as Joker from the upcoming #Joker film directed by Todd Phillips. pic.twitter.com/3oWD4RrGRG

— HYPEBEAST (@HYPEBEAST) September 22, 2018
I'm honestly really liking what I see in these photos. They feel right to me. Joaquin has the right mix of mirth and menace. Don't get me wrong, this could all still easily turn out horrible but this peek at what they are doing has me really intrigued.
What do you guys think? Have these pictures done anything to raise your excitement level for the film? Let us know!
-Wheels