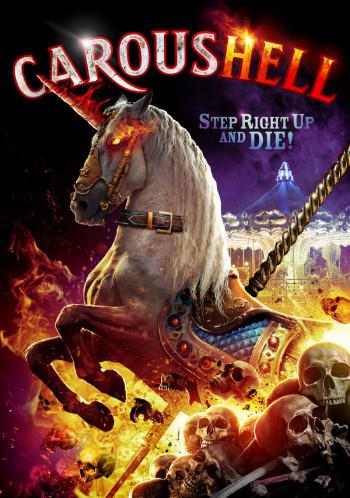 Hey folks... here's a trailer for "CarousHELL". ...yeah.
I'm sharing this because I honestly believe that, somewhere out there, there's someone itching for really eighties-style insanely weird horror offering... something that can actually call itself odder than 2010's RUBBER.... something more Puppet Master than the original PUPPET MASTER itself... and whilst it holds no charms for me, to each his own. Congratulations, look no further: this is your movie.
IMDB refers to the movie as a 2016 film. No idea why we're getting recent PR on it... maybe because of PUPPET MASTER: THE LITTLEST REICH? Your guess is your guess.
-- Precious Roy