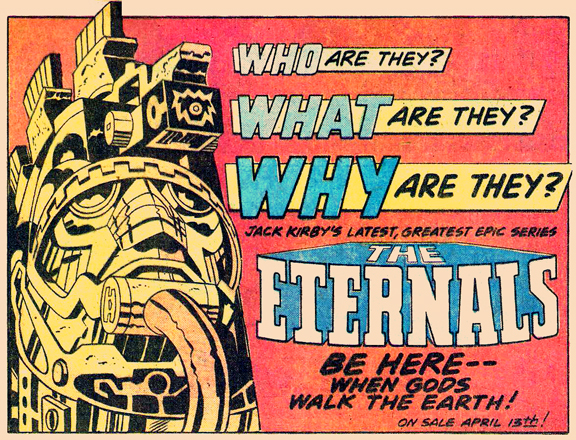 Yesterday, THR posted a piece letting the world know that the next MCU film had a title and a director. THE ETERNALS is the film and Chloe Zhao (THE RIDER) will be the project's director.
For those of you who don't know, THE ETERNALS is a comic series created by Jack Kirby in the mid-1970s about an advanced race hiding out on Earth that were created to be its defenders by the ancient and cosmic Celestials. We've already seen Celestials (Knowhere) pop up in the MCU. So some basic groundwork for this already been sprinkled throughout the previous MCU films. The Eternals were often mistaken for gods by the people of Earth. This also fits well with how Marvel has approached similar characters (Thor and the rest of the Asguardians) in the past.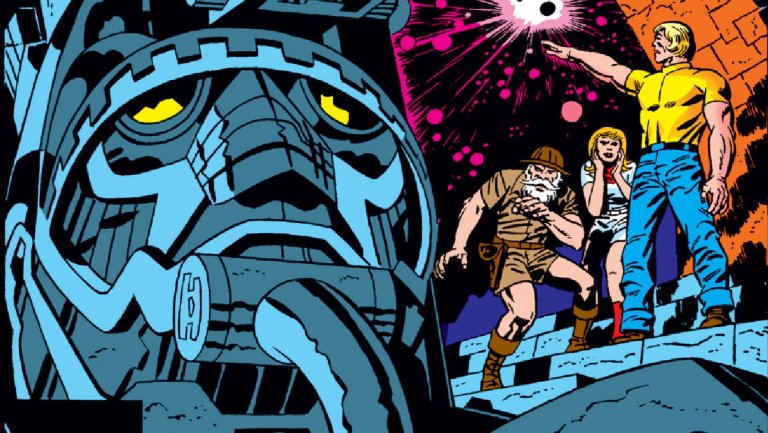 I've spent the morning reading through information about the series and characters (and pouring over Kirby's amazing, trippy artwork for it). It's hard to not see this as Marvel Studios' direct response to the green lighting of THE NEW GODS film by DC/Warner Bros.
Chloe Zhao is an unexpected but interesting choice for a project like this. Her film, THE RIDER, is a visually beautiful film filled with astounding performances mostly by nonactors. Considering what she was able to do with a small budget and a mostly amateur cast, I'm really intrigued to see what she can do with all of the Marvel/Disney machines resources behind her.
What do you guys think? Excited? Indifferent? Let us know ...or you can just talk about how great Jack Kirby was. Either way.
-Wheels