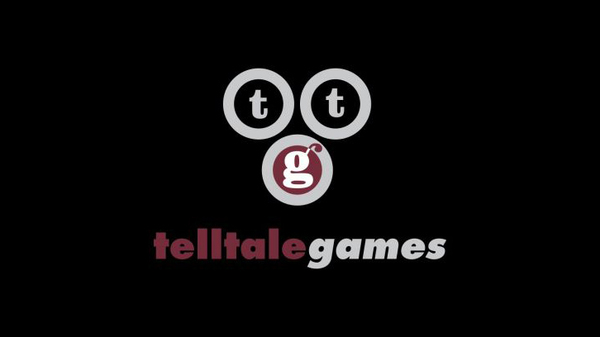 It is a sad day in the gaming industry today as TellTale games, makers of cinematic decision-based episodic games from the lore of Batman, The Walking Dead, and Borderlands, as well as original content, announces it is finishing its fiscal year and folding.
After noting many of their (ex-) developers posting to Twitter about layoffs and shopping for new gigs, the company itself posted to Twitter today, admitting they've trimmed down to a skeleton crew of 25 to finish their contractual obligations for the year and then packing it up. Sales, or the lack thereof, it seems, remain the culprit.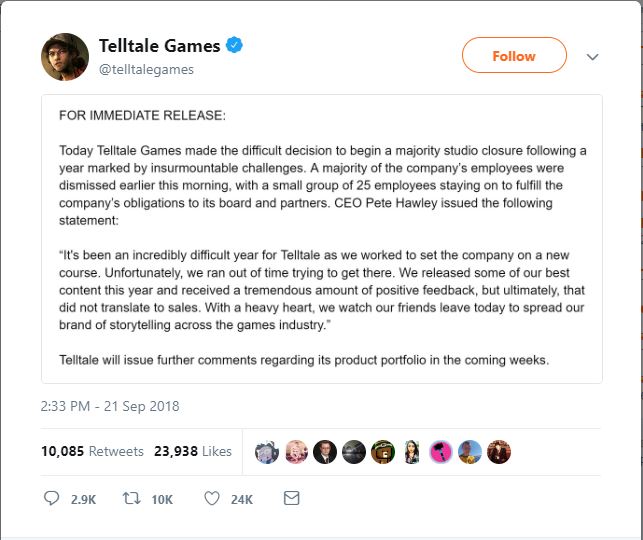 Check out the tweet here: https://twitter.com/telltalegames/status/1043252010999410689
It's really something that this dynamic developer, which partnered with the biggest names in entertainment and whose marketing seemed so pervasive, can flounder in what seemed such a short time. Just look at the staggering response to the Tweet, itself. People lined up to sing the studio's praises. Sadly, it seems not enough people lined up their money to support the studio's efforts. This is what Thoughts & Prayers will get ya, kids.
Our hearts go out to the many developers now looking for work in the wake of this unfortunate news and the stories that may never be told in this new version of our world.
What was your favorite TellTale game series, and what will you wish could've been knowing that their future is out of our hands?
-McEric-