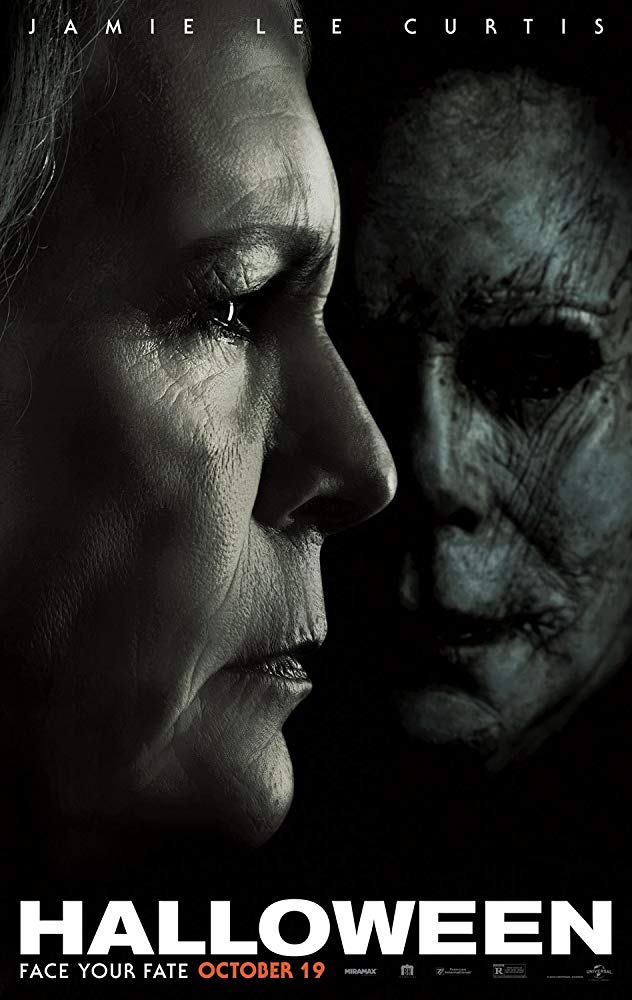 It's pretty much impossible to match or even top a film that is considered the epitome of a slasher classic. Though many iterations have followed John Carpenter's original 1978 horror opus HALLOWEEN, arguably none of the various sequels or reboots managed to capture lightning in a bottle like their preeminent predecessor.

So, how may you ask, can a director (who has never directed a genre film!) dare to live up to the insurmountable hype surrounding such hallowed subject matter? Well, a first and very vital step in the right direction is to tap the original director Carpenter, not only as executive producer/writer, but to also employ Carpenter to reprise his much-revered side gig as the film's composer. A second step would be to craft the story around the family of one of the most celebrated "final girls" of all time, Laurie Strode. Utilizing these elements as well as some of the tried and true tenets of splatter, I am more than happy to report that director David Gordon Green has managed to deliver a HALLOWEEN that absolutely lives up to the great legacy of the original.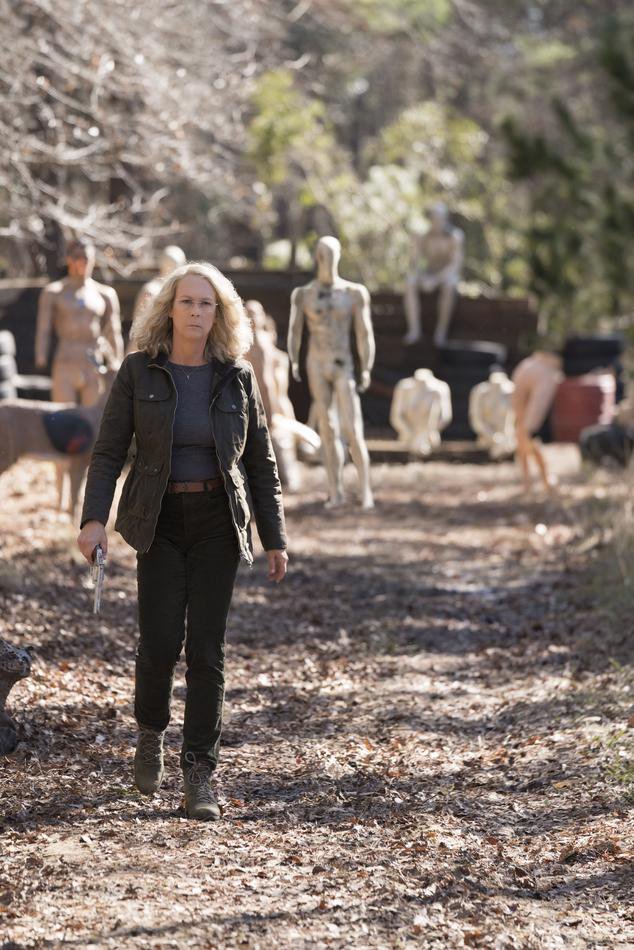 Now to dive into the latest chapter of the 40 year saga...It is current day, and the psychiatric facility that houses the infamous Michael Myers is preparing to transfer him to a new institution. Laurie Strode has spent the decades since Myers imprisonment dealing with the massive PTSD that would no doubt plague a person who was relentlessly pursued by a homicidal maniac. Between failed marriages- and failed parenthood- Strode has spent the following years as a prepper. Only instead of prepping for societal breakdown or WWIII, she has been readying herself and her loved ones for the inevitable day she will face off with her masked nemesis.

As a result of her extremism, she has alienated herself from her daughter and granddaughter and has pretty much been deemed a loony toon by those who don't understand why she can't just move on and get over it. As in all great slashers, however, evil finds a way when there is a hiccup in Myers' transport between facilities, and Strode's irrational suspicions are completely validated as an unleashed Michael Myers once again terrorizes the community. Now, more than ready with a daughter she has groomed for this very event, Strode and her girls set out to avenge the man who deprived them of a normal life.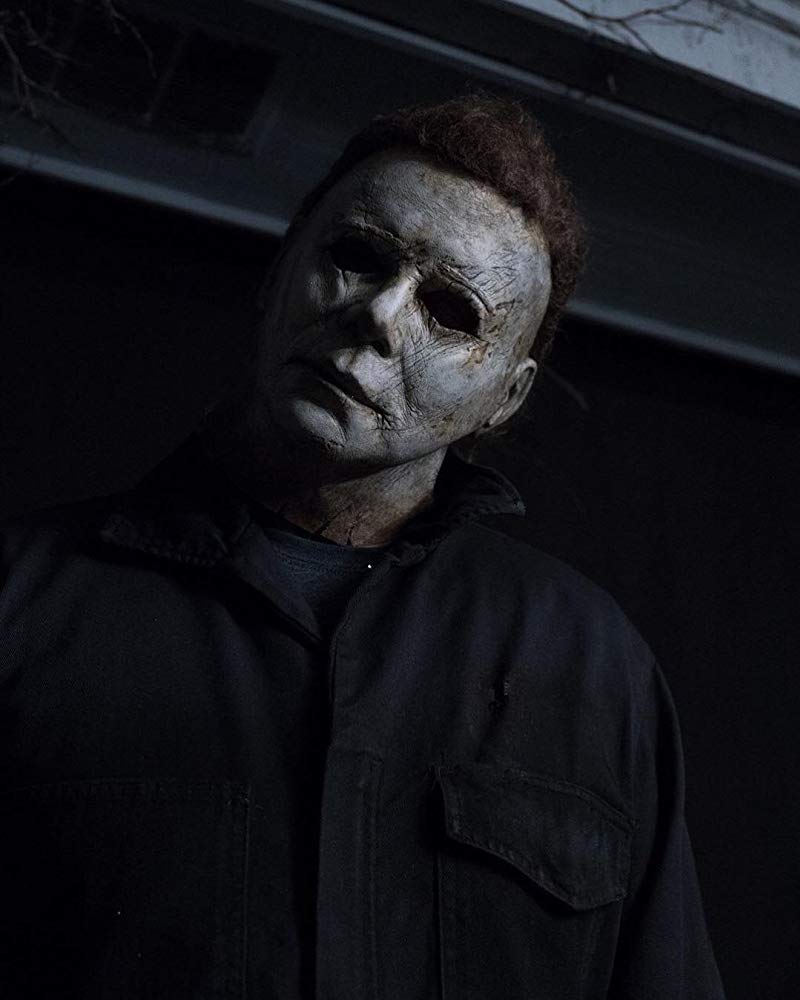 This rendition of HALLOWEEN has all the horror bells and whistles one would expect. Brutal and impartial kills (Myers' first victim is a kid!), gruesome and innovative slaughter tactics, dumb teenagers doing dumb stuff, and tons of creepy holiday vibes. Green and company (including fellow writer/producer Danny McBride) have done an exemplary job crafting a story that makes sense while also eschewing former franchise disparities with tact and only a slight wink and nudge. Kudos to Green and team for crafting a plot that is incredibly satisfying and fresh even though it is treading well-worn terrain.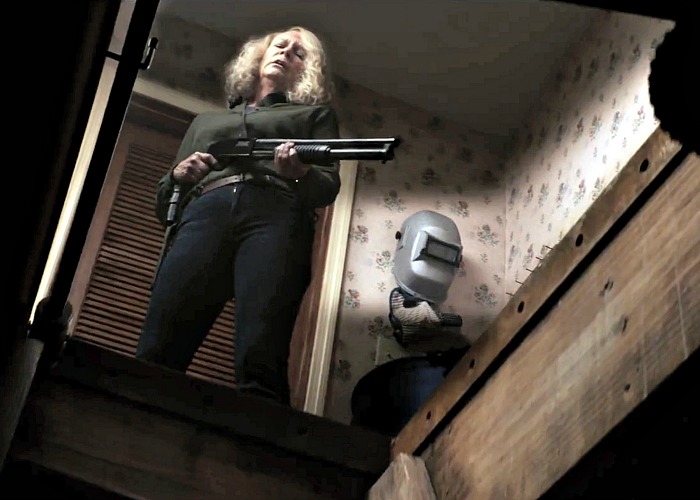 Fans will absolutely revel in Jamie Lee Curtis reprising her star making role. Much like Linda Hamilton in T2, we get the ass-kicking version of Strode that will have audiences cheering. Aside from the incredible badassery that Curtis deftly displays, we also get to see the vulnerable side to the character that years of torment has mentally inflicted upon the terrorized character. Curtis completely nails all of the above with a depth and versatility that feels new and nostalgic all at the same time.

As Strode's tentative daughter, Judy Greer makes you feel the apprehension of a woman who has pretty much given up trying to explain or understand her disturbed mom. Though she loves and appreciates the woman from whose home she was removed due to concerns over her particular brand of child-rearing, the complexity of such a relationship is not at all lost on Greer as she aptly navigates the layered terrain.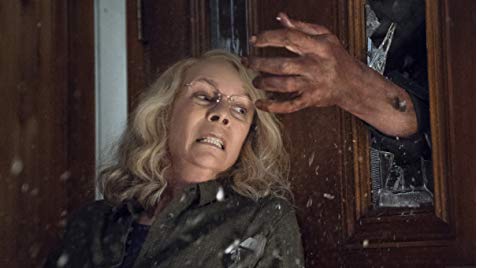 Respect and due diligence to the source material aside, Green's HALLOWEEN is a fun, thrill-a-minute scare fest that can easily stand alone from its same-name fore-bearer. While there are naturally one or two moments in the film I could have done without, the final takeaway is an A+ all the way. And the addition of a classic Carpenter score is just the cherry on top of the fangirl cake for me. I can't recommend HALLOWEEN enough. Thanks for reading.
Until next time,
Rebecca Elliott
aka Annette Kellerman