Holy nightmare fuel, Batman! Just look at this happy party clown! WB just dropped this nice photo of Joaquin Phoenix during some make-up tests. He looks like he's ready to scar your kids for life!
While this obviously isn't the tradition Joker makeup we are familiar with, a white face with thin red lips and sometimes purple or black eye makeup, I believe that we are getting a look at "early Joker". I mean that he will probably have a different kind of makeup look toward the end of the movie. Or who knows, it's quite questionable what DC is thinking these days. What, with three-ish Joker movies in the works, maybe they're moving into "a new direction" with Joker and want to make him look more like a party clown. There's much we can speculate, what fun!
Though this photo is terrifying, it somehow seems a lot friendlier than the other pic of Joaquin Phoenix as the Joker minus makeup, which was released not even a week ago. I think it sports a resemblance to the Anton Chigurh character, played by Javier Bardem, of NO COUNTRY FOR OLD MEN.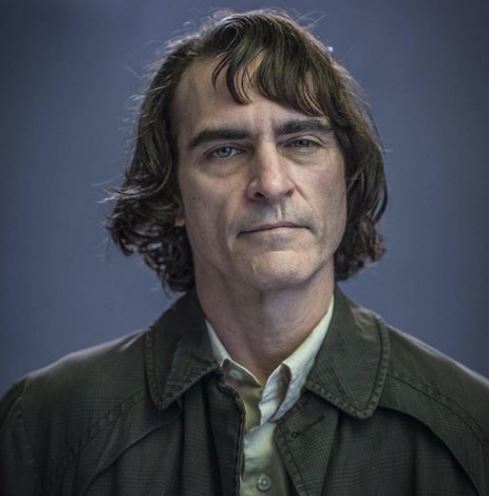 Director Todd Phillips shared this on his Instagram
View this post on Instagram
How are you guys feeling about the looks of the Joker so far?
~Big Eyes