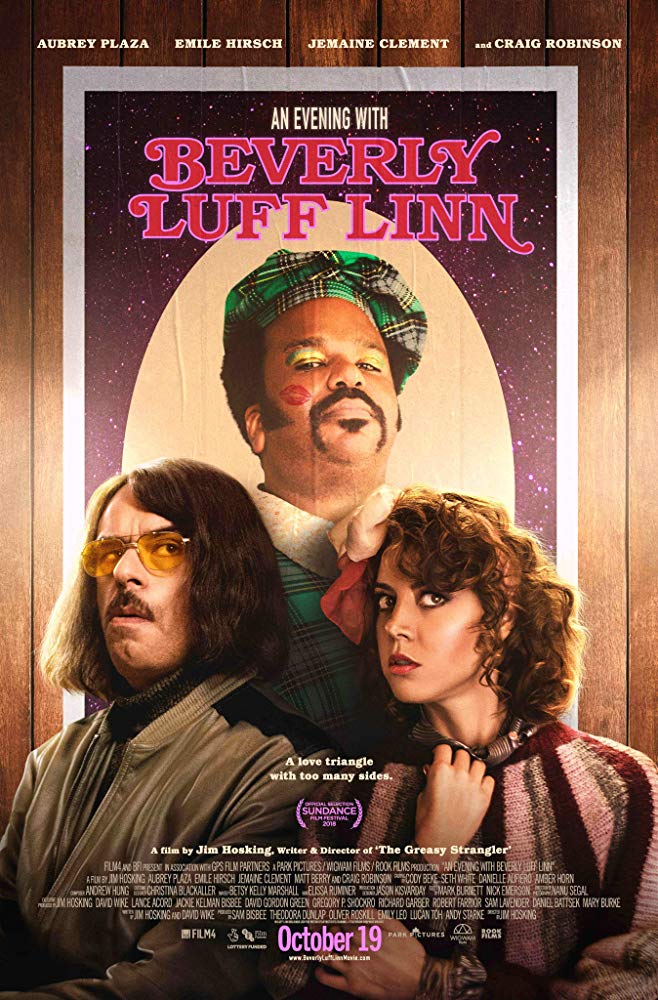 While most director's films take place within the same reality shared by the audience, other directors craft an entirely different universe where characters behave by their own sets of rules and a specific aesthetic dominates every frame. In some cases this other dimension is highly stylized, sometimes it can be like a dreamscape, yet in other instances it can be plain old bizarre. Director John Hosking's stamp is firmly of the latter in his latest peculiar dramady AN EVENING WITH BEVERLY LUFF LINN.

The film centers around LuLu (Aubrey Plaza), an unhappily married woman who longs for her first true love that got away. Her husband (Emile Hirsch) is an overbearing, overly intense control freak who hatches a plan to steal money from LuLu's brother. When LuLu's brother hires a mysterious henchman Colin (Jemaine Clement) to retrieve his cash, LuLu instead turns the table on Colin and makes her unlikely escape with him and the money in tow. The two end up at a local hotel boasting an upcoming event called (you guessed it) "An Evening With Beverly Luff Linn For One Magical Night Only." LuLu is visibly shaken by the strange poster advertising the show, and we learn the source of her newfound obsession as the rest of the strange story moves forward.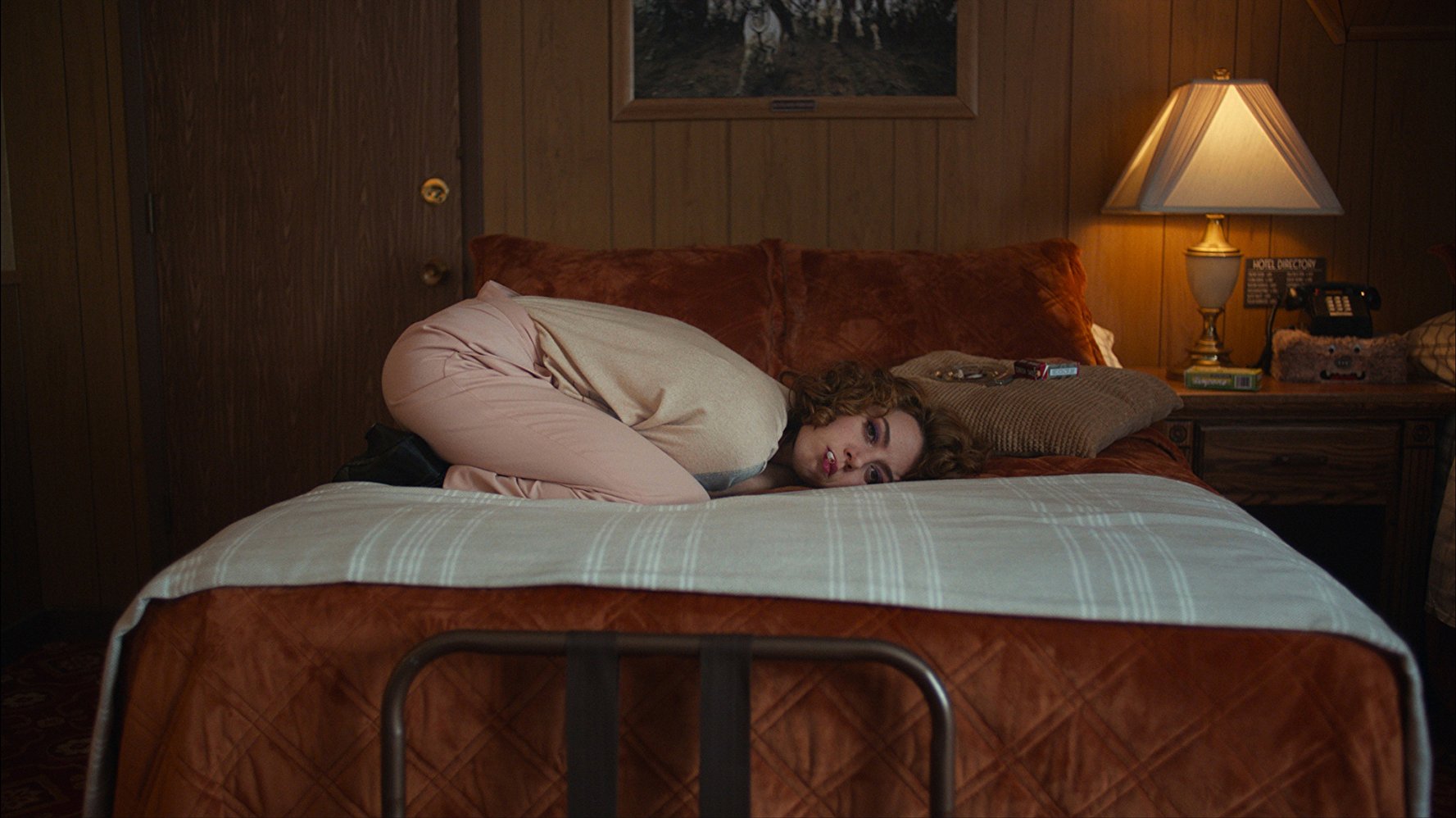 If that plot sounds exceedingly inane, it's because it is. Again, this film exists in its own weird world where people don't follow the same rules as those of our boring universe. In the LUFF LINN dimension, people don tacky 80's fashion and look generally unattractive and even sometimes straight up kooky. Every location has a worn out, dated, depressing quality- think heavy wood paneling and shag carpet. Even the cars in the film are all old school, lesser-known model hoopties that feature campy vanity plates. Each character has an overt awkwardness that further casts an overall unsettling vibe. While the whole thing definitely feels strange, it is nevertheless ironically intriguing.

The glue that holds together the silly premise is the performances by the impressive cast.

Aubrey Plaza's consummate wide-eyed, intense deadpan glare is the perfect match for her character's palpable unhappiness and eventual anticipation as she pines for another life. While her natural beauty and charisma permeates even the worst fashions her character dons, it is the unfaltering seriousness of her performance that makes LuLu really work. It's tough to imagine another actress in this strange and complex role.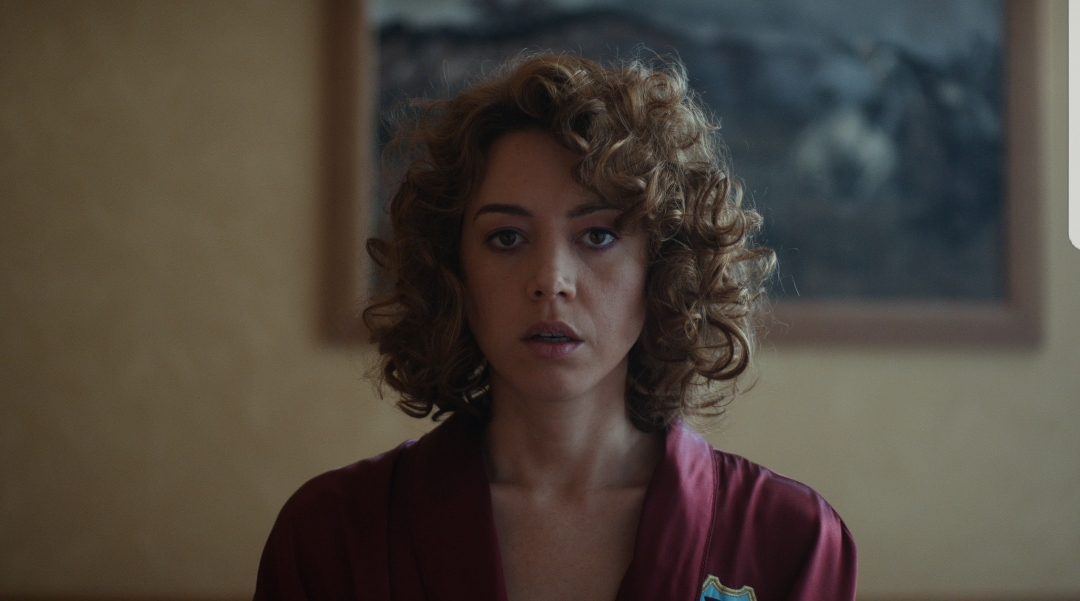 As LuLu's husband, Emile Hirsch perfectly seethes in every frame. Though he plays Shane Danger (yes, that's his name) as hilariously menacing, he dominates all of his scenes without feeling terribly over-the-top. Quite the opposite, actually, as his performance provides a perfect jolt of energy among his somewhat drab cohorts.

Craig Robinson as the title character (yep, his name is Beverly) remains an enigma throughout most of the film, literally grunting his way through each scene until the third act when we finally get to see him shine. Again, this is an offbeat role for the actor, but an incredibly curious one nonetheless.

Jemaine Clement is certainly no stranger to off-the-wall roles, and his turn as the somewhat bumbling Colin aptly follows suit. As perhaps the only sincere character in the film, Clement's take on the unrequited partner to the callous LuLu is actually quite sweet and subdued amid all the peculiar antics.

AN EVENING WITH BEVERLY LUFF LINN is definitely not for everyone. If you easily annoy by overt awkwardness and intentional tackiness, this is not the film for you. If, however, you are intrigued by a director who tells a completely oddball story with a decidedly unbecoming aesthetic then I would absolutely point you in the direction of AN EVENING WITH BEVERLY LUFF LINN. The film hits theaters on 10/19. Thanks for reading.
Until next time,
Rebecca Elliott
aka Annette Kellerman