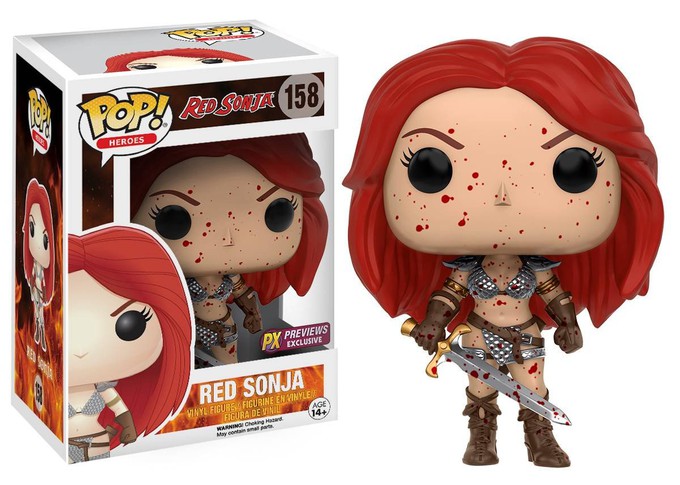 Hola Dannie aqui,
Yesterday the Hollywood Reporter broke the news that director Bryan Singer will be taking the directors chair for Millennium's "Red Sonja" film. Bryan Singer has been emersed in controversy pre and post the #MeToo movement after allegations of misconduct and rape, none of which have been found to have any legal merit. The allegations must have had something to do with his lackluster behavior on the set of "Bohemian Rhapsody" causing him to be removed as the director due to attendance issues. The decision was understandable both via Singer's well being and the studio's financial commitments to all involved. Mr. Singer is known for his work on "The Usual Suspects," "Apt Pupil," "X-Men," "X-Men 2," "Superman Returns," "Valkyrie," "X-Men: Days of Future Past," "Jack the Giant Slayer," and "X-Men: Apocalypse." Alongside "Red Sonja" on his to-do list he has "Broadway 4D" recently completed and the television series "World War III" coming up soon.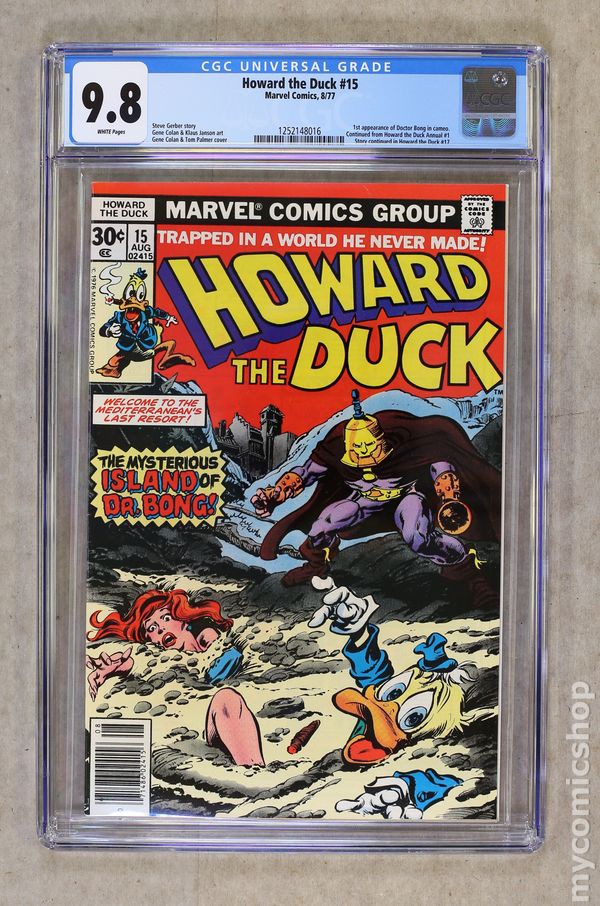 As a life-long and hardcore Red Sonja fan, I am beyond excited to hear Singer is on the project as it gives me hope he will rock the hell out of the story. I pray for a crossover with Howard the Duck and Dr. Bong in the future hopefully with Seth Rogan playing Dr. Bong. After all the teasing from Guardians of the Galaxy, I am aching for my favorite fowl billed buddy Howard the Duck. I forced my family to bring me to the theater over and over again back in 1986 (I was five years old the perfect age for the film). Also, I say we bring back James Earl Jones as Thulsa Doom and Brigette Nielsen as a mummy warrior Queen villainess they both could pull the roles off, and it would delight geeks and geekettes across the globe.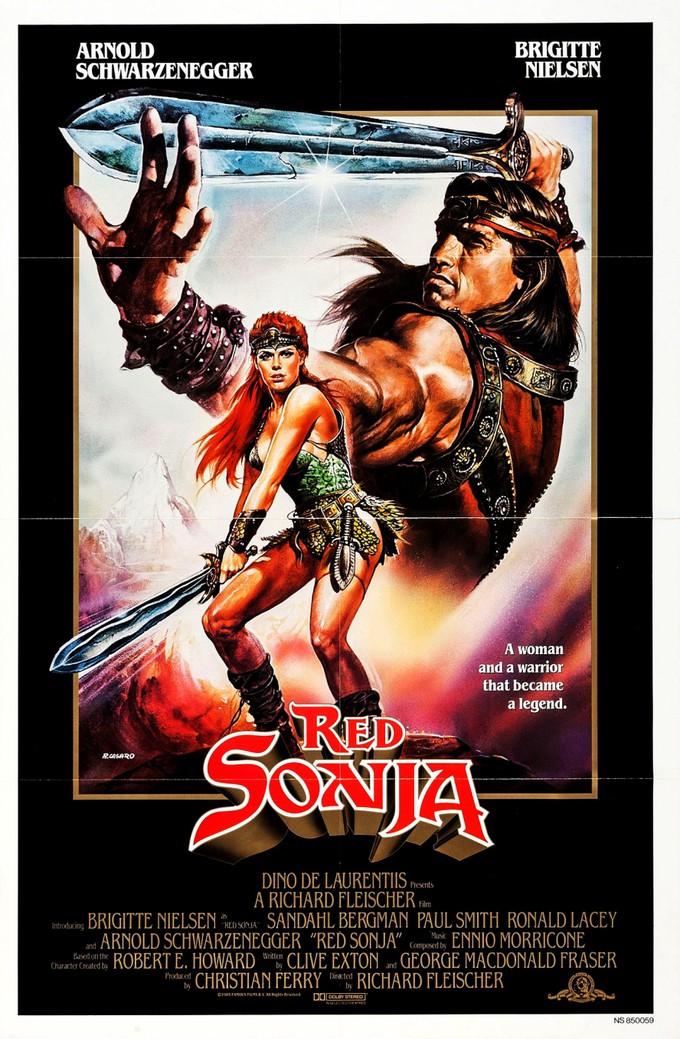 Ashley Miller, who wrote "Thor," "X-Men: First Class," is set to pen the script for Singer's "Red Sonja" and is also in charge of writing the new "Big Trouble In Little China" screenplay. If all is right in the world, Miller will look towards the work of Robert E. Howard, Roy Thomas, and Barry Smith. Texas-born Robert E. Howard created Conan the Barbarian via short stories and novels from the 1930's including the 1934 short story "The Shadow of the Vulture" which featured a character named Red Sonya of Rogatino as well as Howard's character Dark Agnes de Chastillon who many believe was the basis for Red Sonja. Unfortunately, Howard's life was cut short when he committed suicide in 1936, an epic tragedy for many fans including H.P. Lovecraft who loved Howard's work. In 1973 Roy Thomas and Barry Smith resurrected Red Sonja in #23 of the Conan The Barbarian comic, and later Sonja was granted her own comic in 1975 and arose to a cult status amongst sword and sorcery fans. As of now, they are keeping the plot and storyline under wraps.
So I will pray to the mighty Scathach! May the Goddess strike thee down if ye be blasphemous! If ye be worthy may she bless you with strength while you combat ye writer's block, Sir Ashley Miller.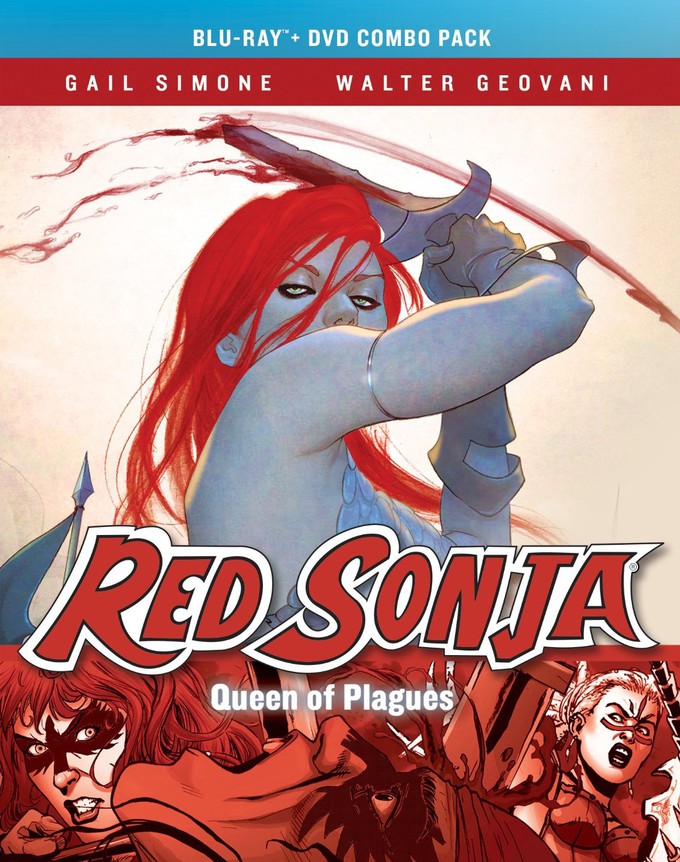 I am beyond stoked. I pretended to be Red Sonja daily as a child, and to be honest I still channel her strength while in battle with the verbal ninjas of Talk Backs and life in general. I pray they find a fiercely strong natural red-head to play Sonja. Who do you all think would be a perfect actress to play Red Sonja? I say if Singer for some reason drops the project, Millennium should hire James Gunn. Because Gunn would kick ass as well.
Stay Strong, Live Good, Love Movies!
Dannie aka Pekosa Peligrosa