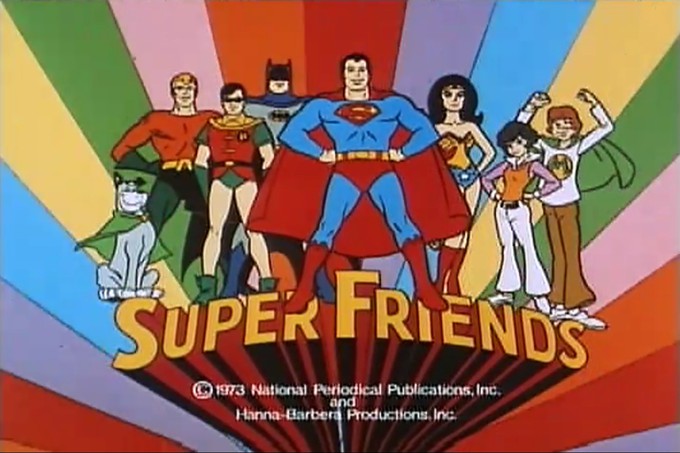 Hola Dannie aqui,
Today we have another Super Hero Pow video article by the fantastic Tom Fremgen. This time Mr. Fremgen tackles the subject of the Super Friends, every 70's kids favorite DC Saturday morning cartoon. I hope you all enjoy his video as much as I did.

Well, folks here it is.
I would like to extend a thank you to Tom for contributing and being very cool in general. How many of you out there in Geeklandia grew up watching the Super Friends? How many of you read DC comics because of your exposure to the Saturday morning DC cartoon? I grew up seeing them on VHS and re-runs, I was exposed to both the comics and the show. Personally, I leaned towards liking the Marvel cartoons from the 70's-82, the theme songs still ring in my ears.

Stay Strong, Live Good, Love Movies!
Dannie aka Pekosa Peligrosa