Hey folks! Gather 'round for the CAPTAIN MARVEL trailer!
Been pretty excited for this ever since Entertainment Weekly dropped those first images... hoping we would see Jude Law as Mar-Vell, or Gemma Chan as Minn-Erva, or (squee) the young agent Phil Coulson. Two out of three ain't bad, and seeing Larson punch a nice old lady-- or a Skrull posing as one-- is well worth the price of viewing! Holy crap, Jude Law looks great... I knew we'd be seeing the de-aged Nick Fury, and as usual, Marvel does the smart move and turns his dialogue into the narration. WOW.
I am really in love with the female-centric aspects of this trailer and poster. What I've always notified about Marvel, first as a comics publisher and now as a studio, is that they look at their competition, learn from them, and implement change accordingly. Before WONDER WOMAN and BLACK PANTHER broke records, they weren't even putting out Black Widow toys; now, they are making giant moves. I wonder what some of the ladies I grew up with, who kept their Marvel love mostly hidden until the late nineties, feel about seeing Captain Marvel both on-screen and in focus.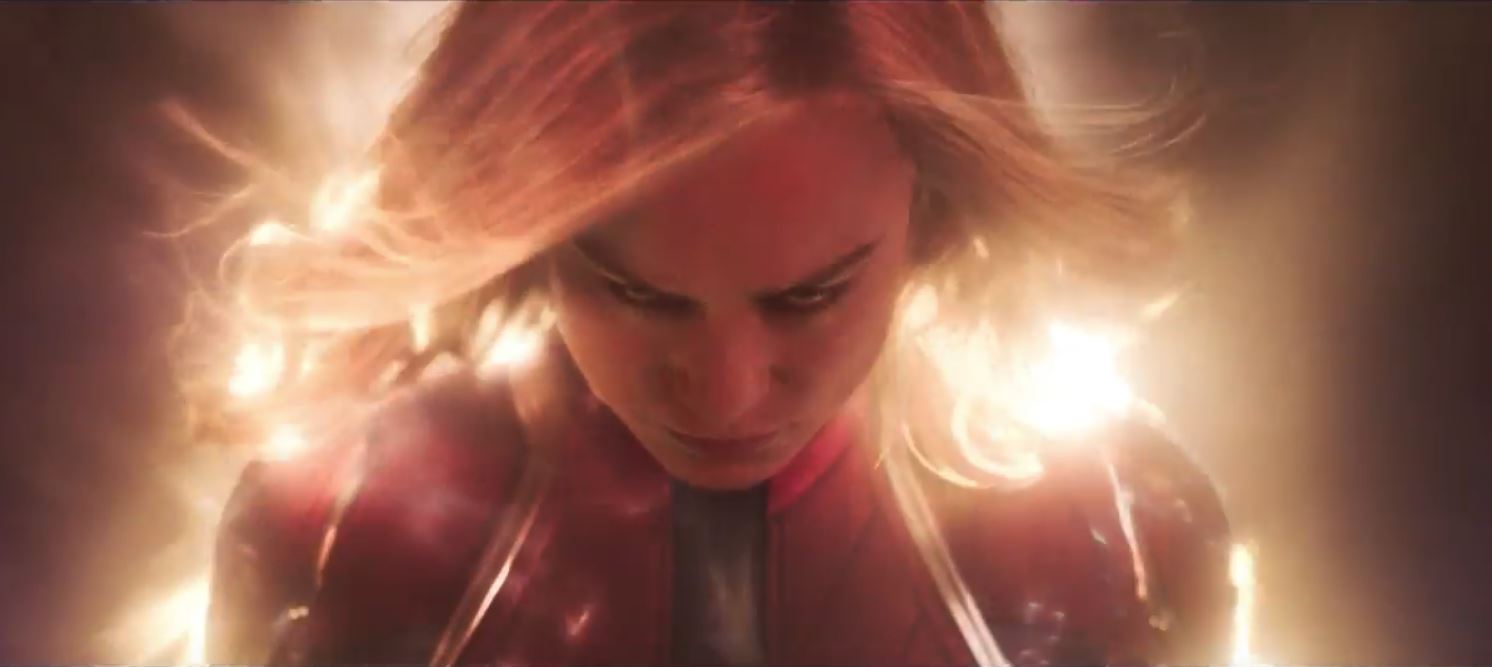 No sign here of Lee Pace returning as Ronan the Accuser (He's in there for a brief moment -W), Djimon Hounsou as Korath, Ben Mendelsohn as Talos, and Annette Bening finally making into a superhero franchise (she missed out on BATMAN RETURNS due to pregnancy).

UPDATE: Marvel Studios has also released the first poster for the film. Check it out!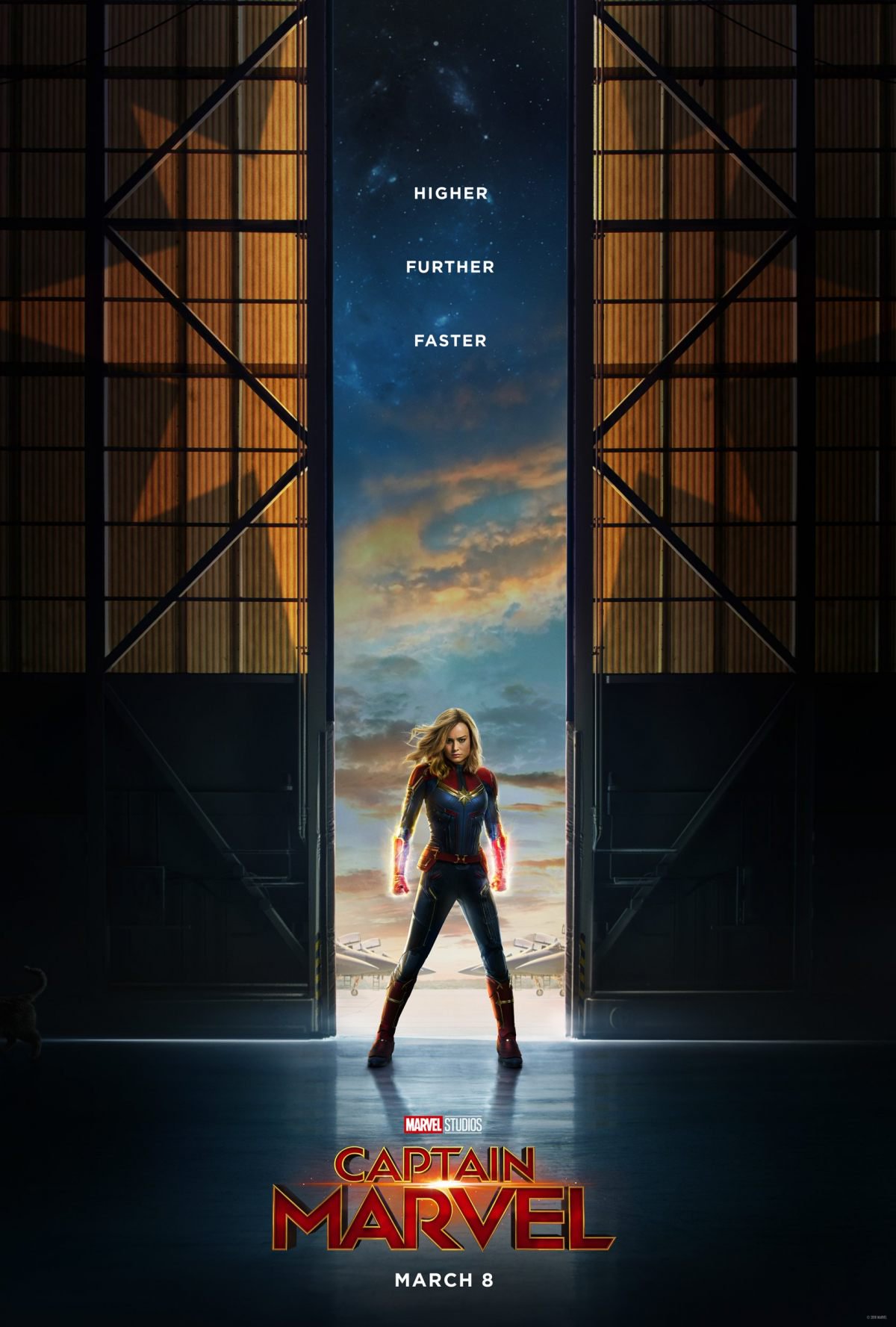 CAPTAIN MARVEL hits theaters March 8th, 2019!

-- Precious Roy
Wheels here for a minute. I really liked the trailer. Punching old lady Skrulls, video stores, Jackson and Larson in a remake of THELMA AND LOUISE... Seriously though, there is a lot to like about this trailer and it's clear already that this is going to be huge for Marvel Studios. I've taken a minute to screen cap several moments from the trailer so you guys and gals can get a closer look at some of the cool stuff on display here. Enjoy! - W