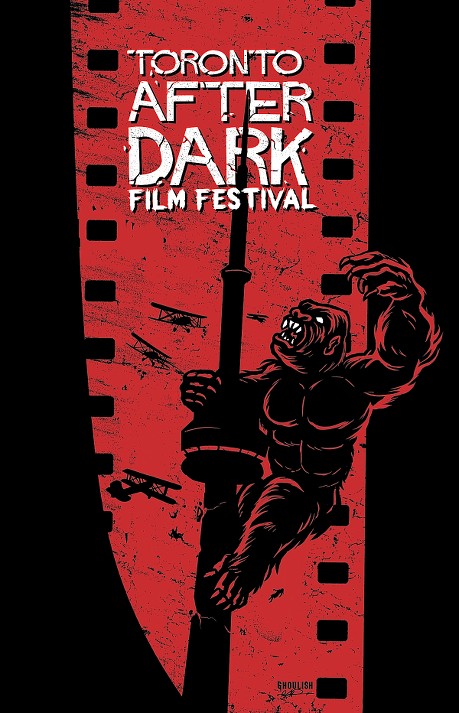 The Toronto After Dark Film Festival Is one of the best genre film festivals in North America. Their selection of films is a stellar sampling of the best and most intriguing genre fare waiting on the horizon for people to discover.
They put out the list of the first ten films announced for this year's line and like always there is some killer stuff here, including one of the very best films I saw last year that still doesn't have distributions. If you are anywhere near Toronto or can get there in mid-October, I strongly suggest you do. You'll have a blast!
Here's the official announcement. I've included trailers where available and some brief commentary on the few films in this list I've been lucky enough to see already. Check it out!
Toronto After Dark Film Festival is thrilled to officially unveil its first wave of exciting film announcements for 2018! Included in the lineup are some of the most critically acclaimed and eagerly anticipated new horror, sci-fi and action films from this year's international film festival circuit. These 10 new movies will all screen at Toronto After Dark Film Festival as part of its spooktacular 13th Annual Edition this October 11-19, 2018 at the Scotiabank Theatre, in the heart of downtown Toronto. Scroll down this page for more info on the films, trailer and poster links, and key info on the festival in general.
ANNA & THE APOCALYPSE (UK) Toronto Premiere
Director - John McPhail
SHAUN OF THE DEAD meets FOOTLOOSE in this crowd-pleasing British high school zombie slaying musical! In the sleepy town of Little Haven, just before Christmas, Anna and her high school friends awake to find themselves facing a zombie apocalypse! In a desperate race to save their loved ones, they'll have to fight, slash and sing their way to survival, facing the undead horde.
(I can attest to the fact that this movie is a MASSIVE crowd pleaser! It was the talk of the festival where I saw it last year. It is fun and has excellent songs. This movie will be big when it comes out. So, check it out so that you can be ahead of all your movie loving buddies and say you were into this slice of cinematic silliness from the jump -W)
TIGERS ARE NOT AFRAID (Mexico) Toronto Premiere
Opening Gala Film
Director - Issa Lopez
With her latest feature film, director Issa Lopez perfectly balances the the harsh reality and fantastic nightmares of the street children of Mexico. Part PAN'S LABYRINTH, part CITY OF GOD, this creepy Guillermo del Toro-esque fairytale is about a young girl whose supernatural intuition leads her to form an alliance with a gang of orphaned boys. A critically acclaimed winner of over 20 film festival awards makes for an unmissable Opening Gala of this year's Toronto After Dark!
(TIGERS ARE NOT AFRAID was one of the very best films I saw in 2017 on the festival circuit. Anyone who loves the Spanish language films of Guillermo del Toro will want to put this one on their radar. Haunting and at the same time heartbreaking and joyous. I can't stress enough that this is a MUST SEE film. -W)
SATAN'S SLAVES (Indonesia) Special Presentation
Director - Joko Anwar
One of the scariest films of the year, Indonesian maestro Joko Anwar's (MODUS ANOMALI) latest horror sensation has become a massive box office hit in Asia! In this supernatural haunting tale, a family is terrorized by demonic forces including the spirit of their recently deceased mother.
PROSPECT (USA) Toronto Premiere
Director - Chris Caldwell & Zeek Earl
In this award-winning SXSW hit sci-fi western thriller, a teenage girl (newcomer Sophie Thatcher) and her father (Jay Duplass) embark on a hazardous space mission to a remote moon in search of valuable gemstones. To get to the extraterrestrial plunder they will have to survive a hostile alien environment and the local outlaws (including GAME OF THRONES's Pedro Pascal) who are out for their blood.
THE INHABITANT (Mexico / Chile) North American Premiere
Director - Guillermo Amoedo
In this terrifying Latin American riff on THE EXORCIST, an ordinary home robbery turns into a supernatural nightmare. Three desperate sisters break into a rich family house to plunder it for cash. Everything seems to be going to plan until they discover a disturbed young girl, tied up by her parents in the basement. It's not long before the forces of hell are unleashed!
THE RANGER (USA) Toronto Premiere
Director - Jenn Wexler
Jenn Wexler's SXSW film fest hit is a good old fashioned crowd-pleasing throwback to 80s slasher movies, with the added bonus of a kick-ass punk soundtrack! A bunch of teen punks head off for some mayhem in the woods. It's not long before they come up against the local authority - an unhinged park ranger with a serious axe to grind - and they're in a bloody fight for their lives!
(Crowd pleasing is right. THE RANGER is perfect for anyone who loves 80's style slasher films or are fans of the exaggerated punk sensibilities of films like RETURN OF THE LIVING DEAD. This one is a hell of a good time. -W)
MEGA TIME SQUAD (New Zealand) Toronto Premiere
Director - Tim van Dammen
In this sci-fi comedy hit from New Zealand, a small-town criminal tries to use an ancient time travel device to defeat a brutal local crime boss. It's soon clear that time travel has unintended consequences and can create as many problems as its solves! Don't miss an absolute crowd-pleaser from some of the same people who previously worked on the festival hit, DEATHGASM!
NIGHTMARE CINEMA (USA) Toronto Premiere
Director - Alejandro Brugues, Joe Dante, Mick Garris, Ryuhei Kitamura & David Slade
From the acclaimed directors behind fan favourites, GREMLINS, JUAN OF THE DEAD, VERSUS, 30 DAYS OF NIGHT, the MASTERS OF HORROR series and more, comes this terrifying anthology film. Five strangers converge at a haunted movie theater owned by a mysterious projectionist (Mickey Rourke). Once inside, the audience members witness a series of screenings that shows them their deepest fears and darkest secrets over five chilling tales!
LUZ (Germany) Special Presentation
Director - Tilman Singer
When a young cab driver drags herself into the brightly-lit entrance of a run-down police station, she's unaware that a demonic entity has followed her in. One of the most buzzed horror films of the year since its debut at the Berlin Film Fest, LUZ is a slice of hypnotic retro-horror, that defies easy categorization. Full of dark disturbing dream-like scenes, LUZ is an unmissable, one-of-a-kind, hallucinogenic-horror experience that will melt your mind!
PREY (Holland) Toronto Premiere
Director - Dick Maas
"JAWS meets paws" in this horror action crowdpleaser from Dick Maas (AMSTERDAMNED, SAINT). A zoo veterinarian in gets caught up in a grisly adventure when she finds herself leading a city-wide hunt for a ferocious lion that's on the loose and brutally killing people. Packed full of dark humour and dismembered body mayhem, PREY is a bloody audience delight!
For all the details on the 13th annual festival (ticket prices, scheduling, special events, etc) click HERE! If you can attend this, you definitely don't want to miss it.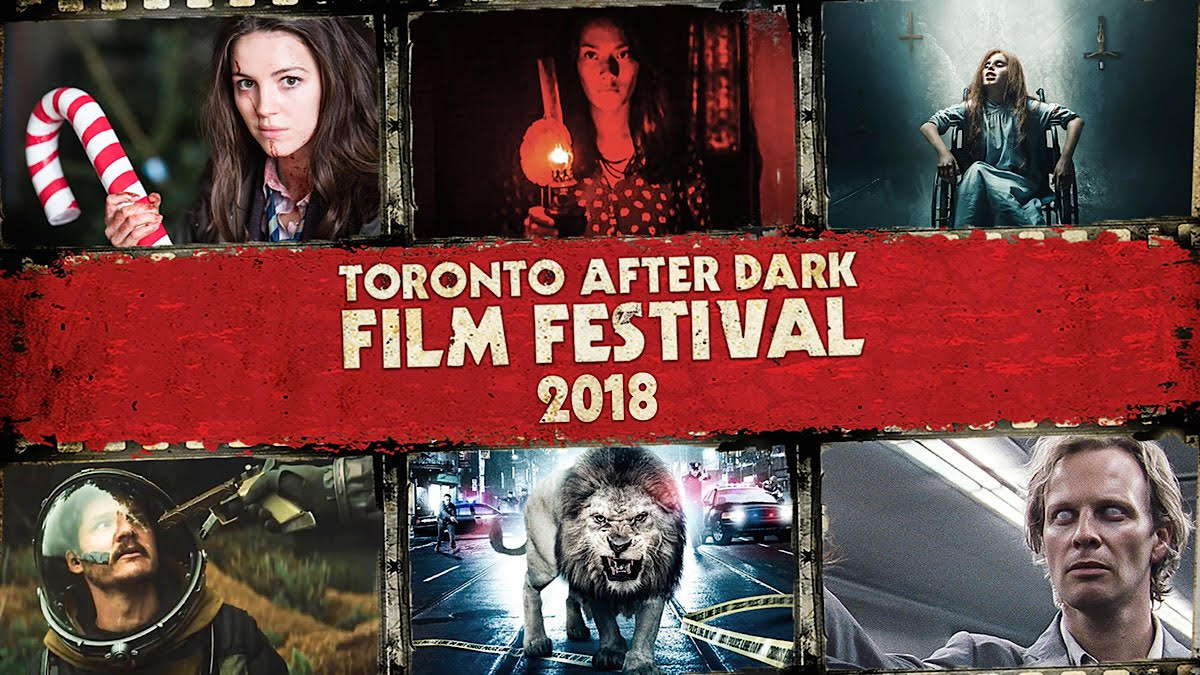 -Wheels