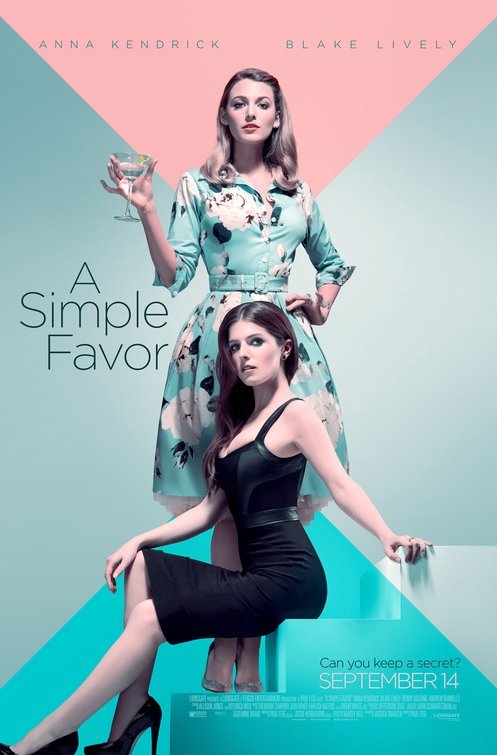 With cinema, my preferences can be all over the place. While I typically veer toward darker film subject matter versus the fluffy stuff, I still tend to enjoy movies of all kinds. With literature, however, I am a murder mystery girl all the way. So when a film is based on a best-selling thriller, I am all in. No, I haven't read the book on which it is based, but after experiencing Paul Fieg's big screen take on A SIMPLE FAVOR, I can definitely see what all the fuss is about with this cleverly wicked tale of murder and manipulation.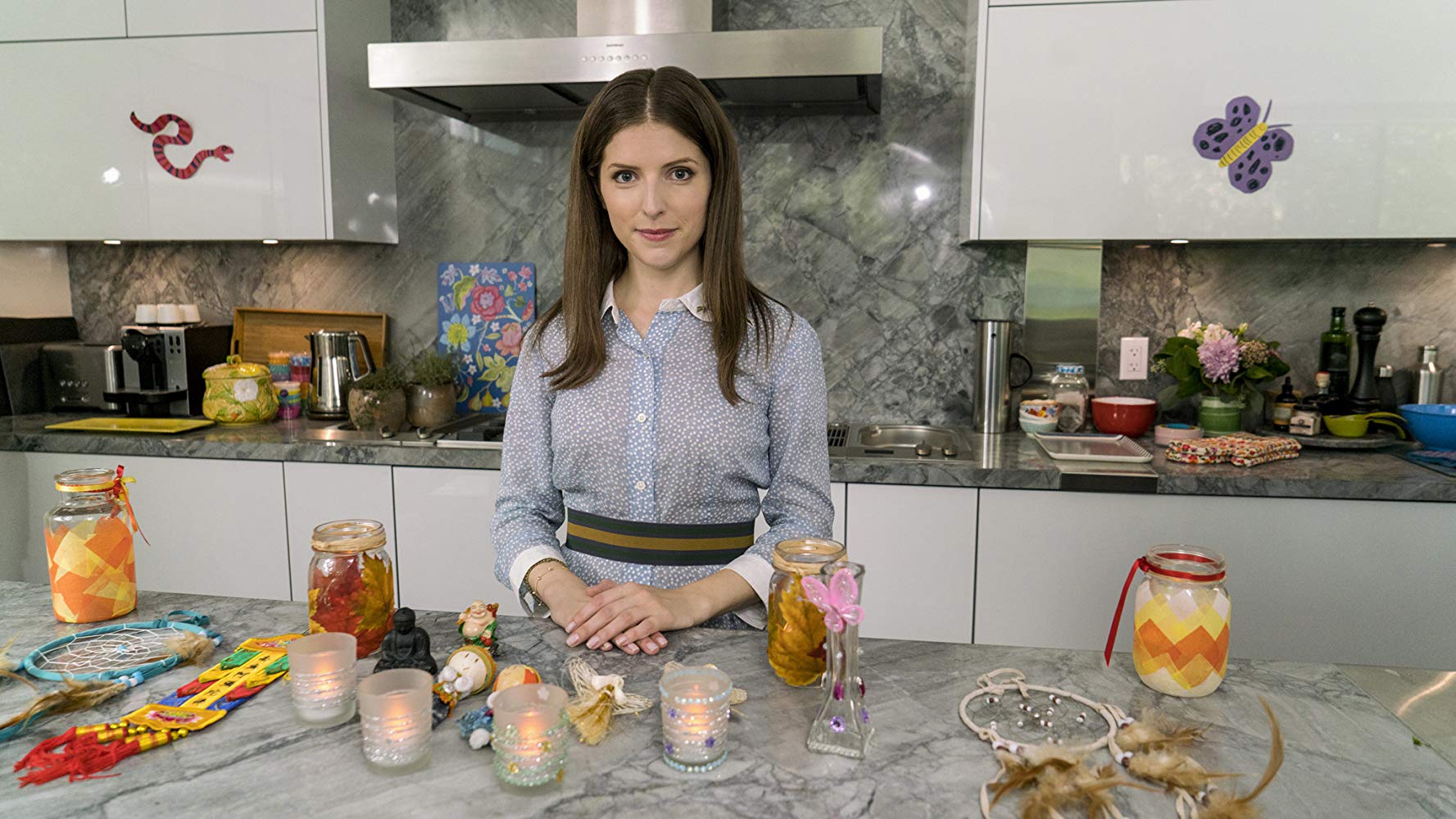 The story follows mommy vlogger Stephanie and her ultra-perfect take on Pinterest-style parenting. She specializes in healthy snacks, fun craft projects, and signing up for every volunteer position possible in her son Miles' first grade class. She is annoying yet so honestly earnest that it's impossible to hate her for her impeccable mom-ing.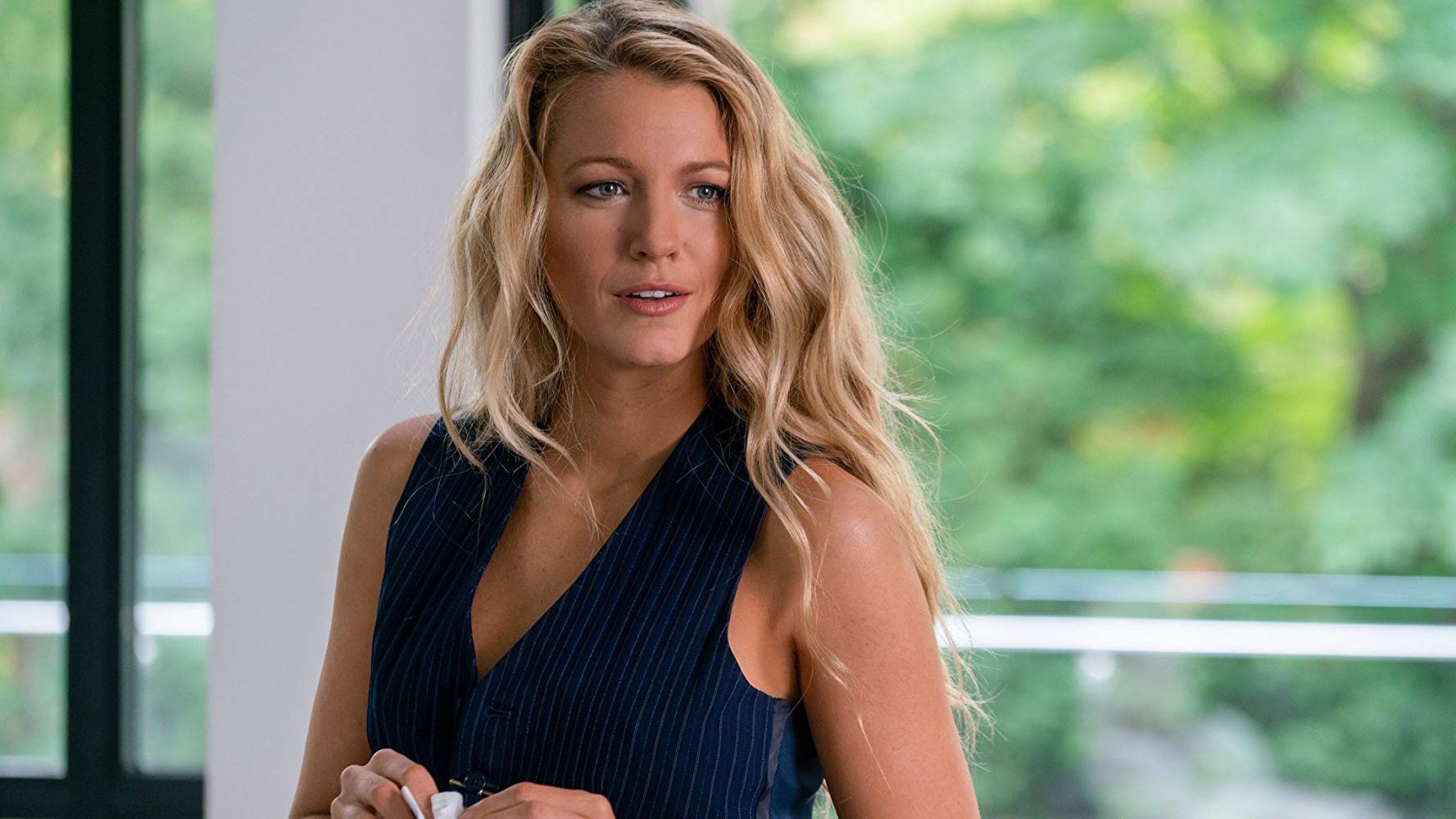 Enter her antithesis, Emily. Emily is a statuesque, cold-as-ice, workaholic executive consummately decked out head to toe in to-die-for designer wear- and she's also a mom. Though she clearly loves her son Nicky, a classmate of Miles, her brand of motherhood is a lot more, um, hands-off than Stephanie's. One day at after school pick up when their paths finally cross and the boys beg for a play date, Emily and Stephanie begin a most unlikely friendship.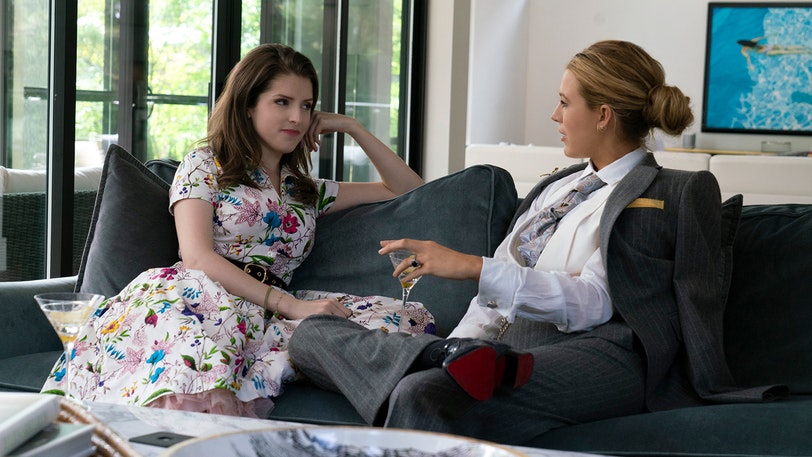 Soon, Stephanie is helping Emily with Nicky on the regular, picking him up from school and feeding him dinner when Emily's demanding job keeps her away later than she expected. Stephanie has no issue with this arrangement until the day "a simple favor" of watching Nicky turns into a three night sleepover. Soon, Emily's husband calls the cops and the search for the missing momma commences. From here a multitude of twists and turns unfold to reveal that there is much more mystery to Emily than Stephanie could have ever imagined.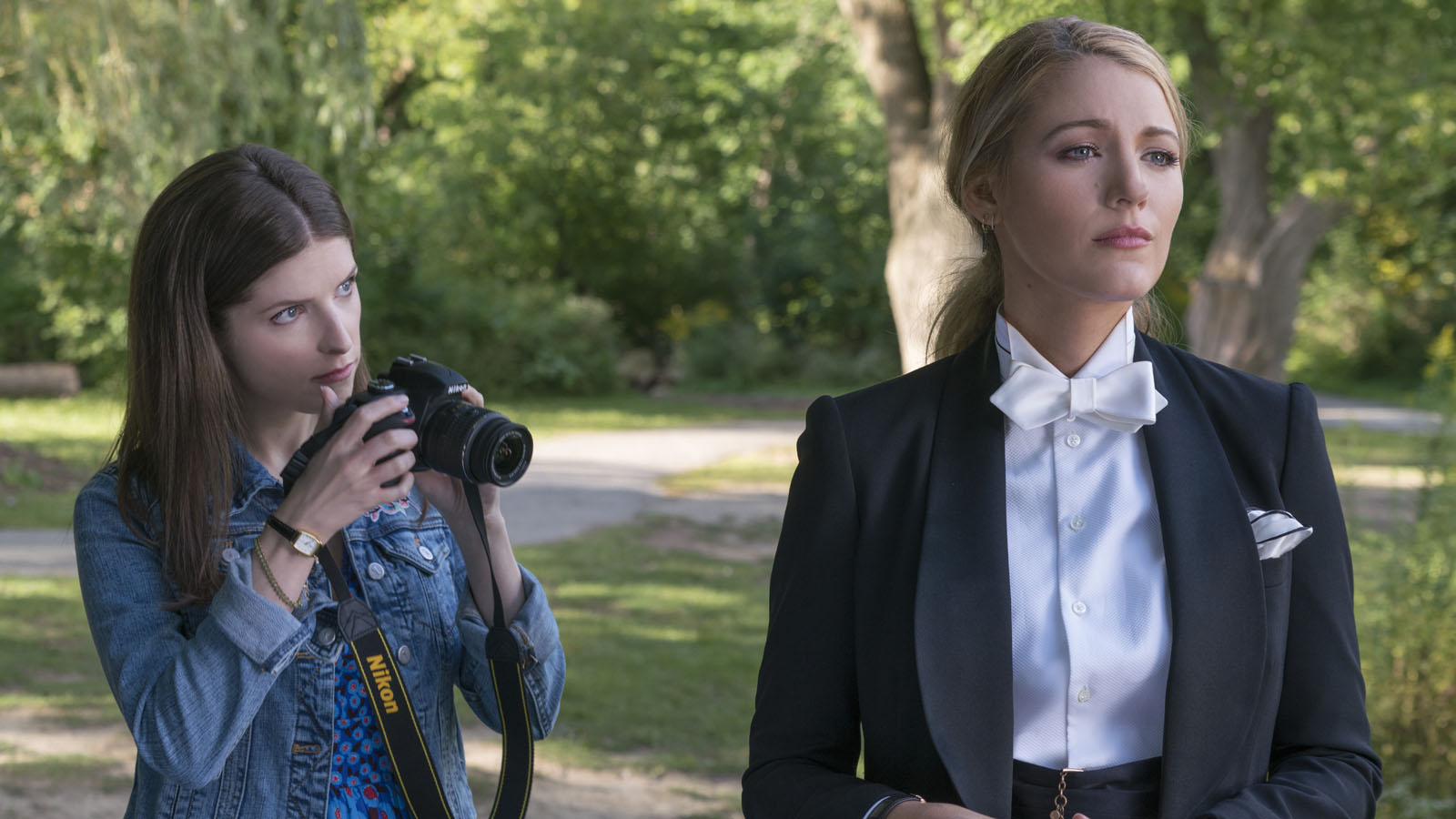 In the spirit of any good murder mystery worth its salt, A SIMPLE FAVOR keeps you guessing right up until the very end, but it's the revelations throughout the intriguing story that continue to reel you in along the way. As Stephanie hunts for clues surrounding the fate of her newfound bestie, we discover the dark side of the missing subject right along with the skeletons of the vigilante do-good You Tuber as well. Pretty much everyone has something to hide in this sordid tale, and the excitement amps up at each tantalizing reveal.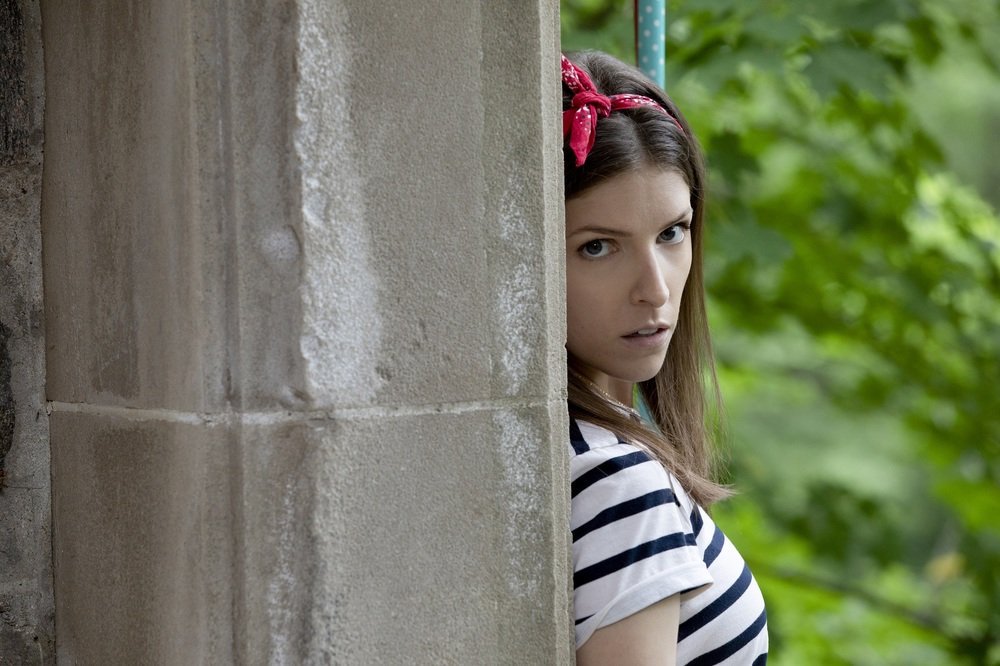 Anna Kendrick is perfectly, well err, perfect as the doting mom and wannabe social media queen. She is hilariously awkward and incredibly endearing in her golly-gee innocent mom-mode, yet when she starts to unravel the truth behind her friend's disappearance, a terrific cattiness emerges along with the shocking details. This is certainly one of the most well-rounded performances I've seen from the audience sweetheart.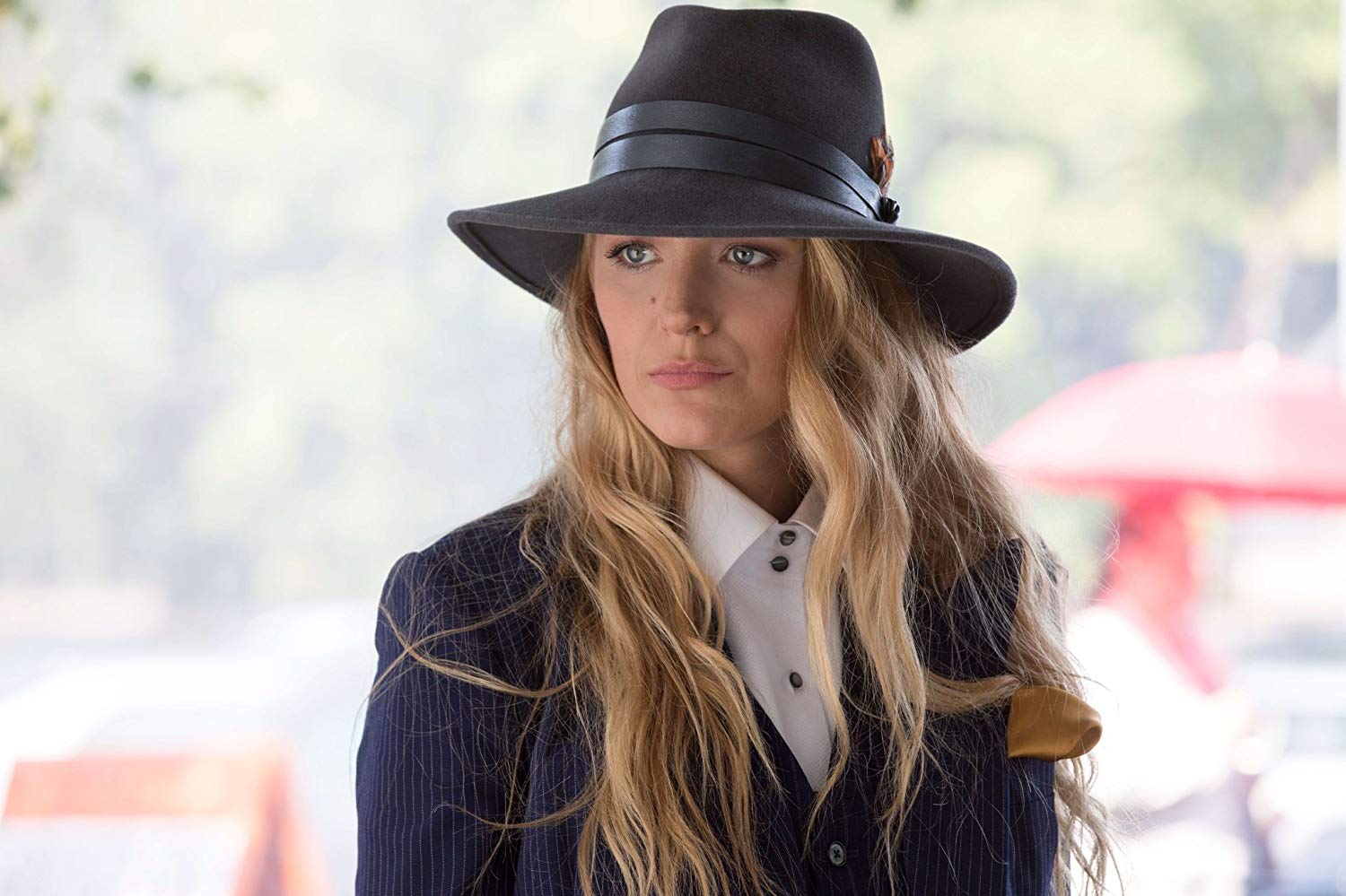 Ok, I'll admit it. I didn't really get Blake Lively before this film, but holy shit! Homegirl is amazing in this role. She utterly oozes confidence and badass-ness, but also squeezes in just a hint of vulnerability that makes her hardcore character believable. Without giving away too much, I will also say that Lively gets to show off a surprising amount of versatility that had me not believing my eyes for a bit. Yes, she's that good in this.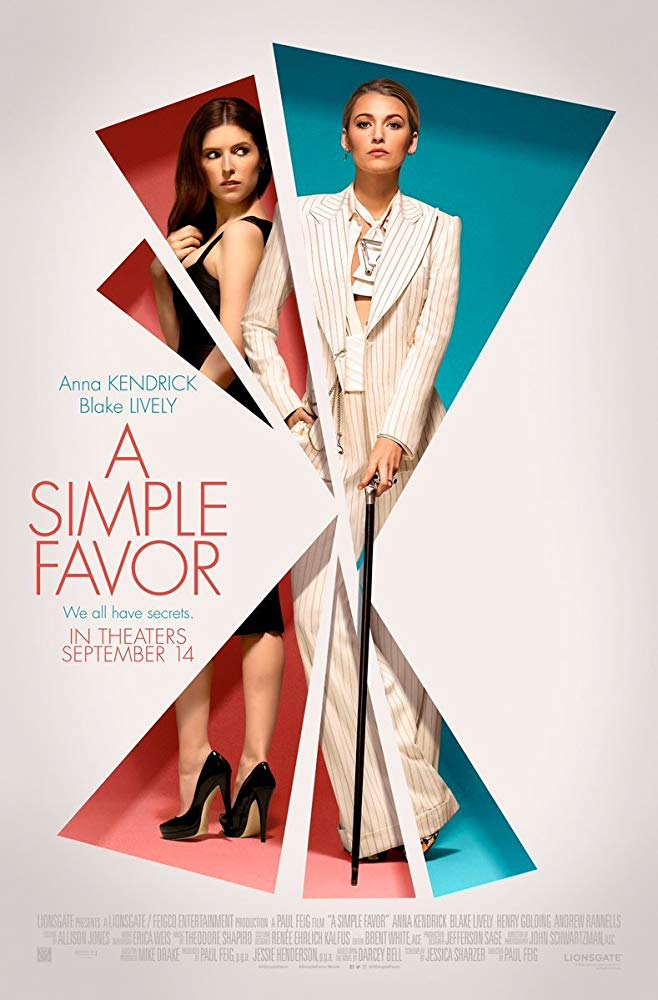 A SIMPLE FAVOR is anything but simple. Feig does an admirable job twisting and revealing just enough to keep us enraptured throughout the entire film with never a dull moment. Just when you think you've got this whodunit figured out, another round of new info keeps you firmly planted on the edge of your seat. All this in a witty, bitchy, modern context. Check it out in theaters today! Thanks for reading.
Until next time
Rebecca Elliott
aka Annette Kellerman