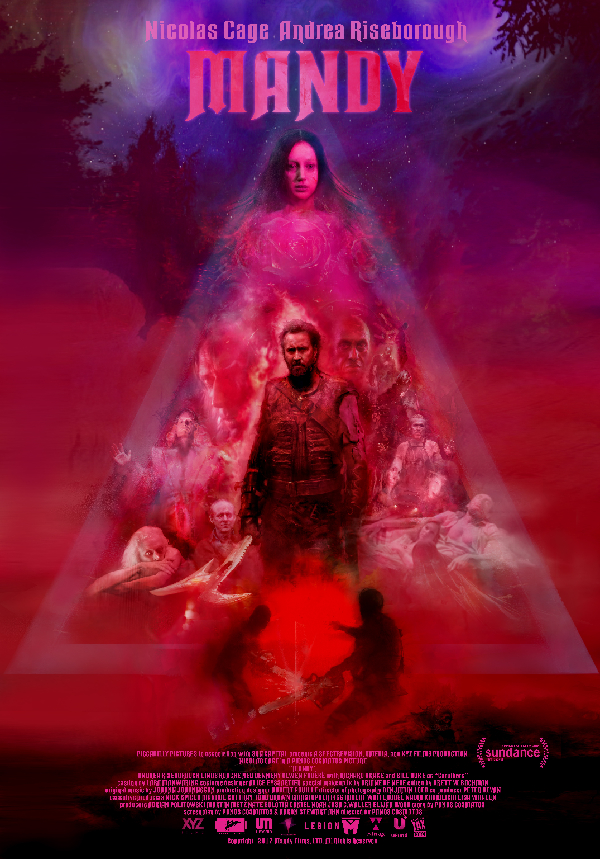 Every time I start talking about MANDY I feel like Stefon from Saturday Night Live. This film has it all: Jesus freaks, acid, a demonic biker gang, medieval weapons, a creepy cult leader, a pile of cocaine, background porn, a chainsaw fight, Nicolas Cage, and gore galore! Not only is this epic revenge flick packed with goodies, it is also a marvel of cinematic accomplishment positively drenched in stunning imagery. Director Panos Cosmatos has absolutely hit it out of the park with MANDY, an exciting instant horror classic.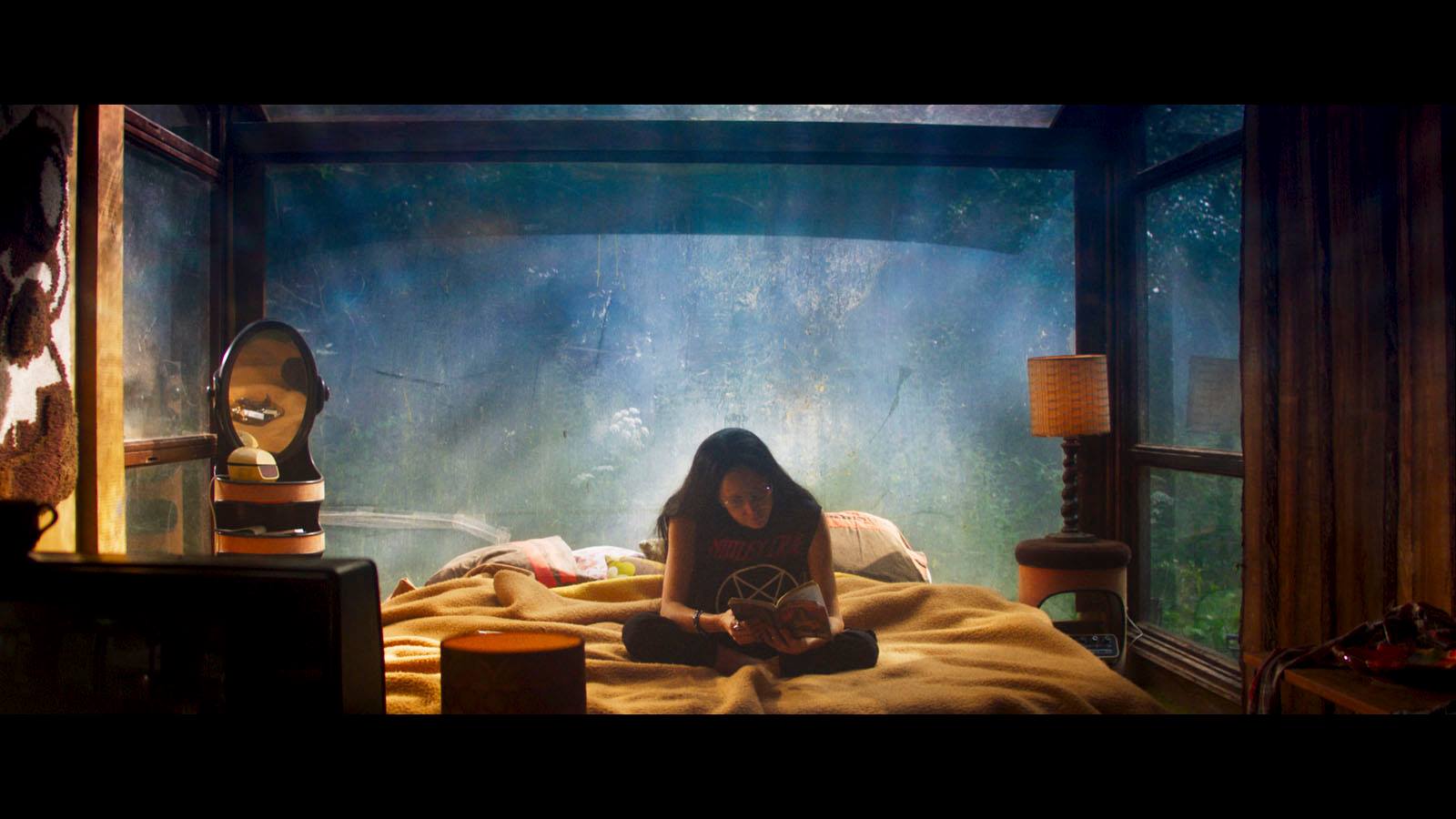 The dreamy beginning of the film revolves around quiet lumberjack Red (Cage) and his equally pensive partner, artist Mandy (Andrea Riseborough) as they live a serene, secluded life in a modest cabin in the woods. When Mandy isn't pouring over dark fantasy novels, she can be found bringing similar subject matter to life on canvas. They go about their simple life surrounded by nature until one day Mandy passes the proverbial creepy van full of lethargic hippies while out on a walk. The year is 1983, and while the sight of a group of has-been flower children isn't that unusual, Mandy has no idea that the demented leader of their clan has become suddenly fixated on her ethereal glow.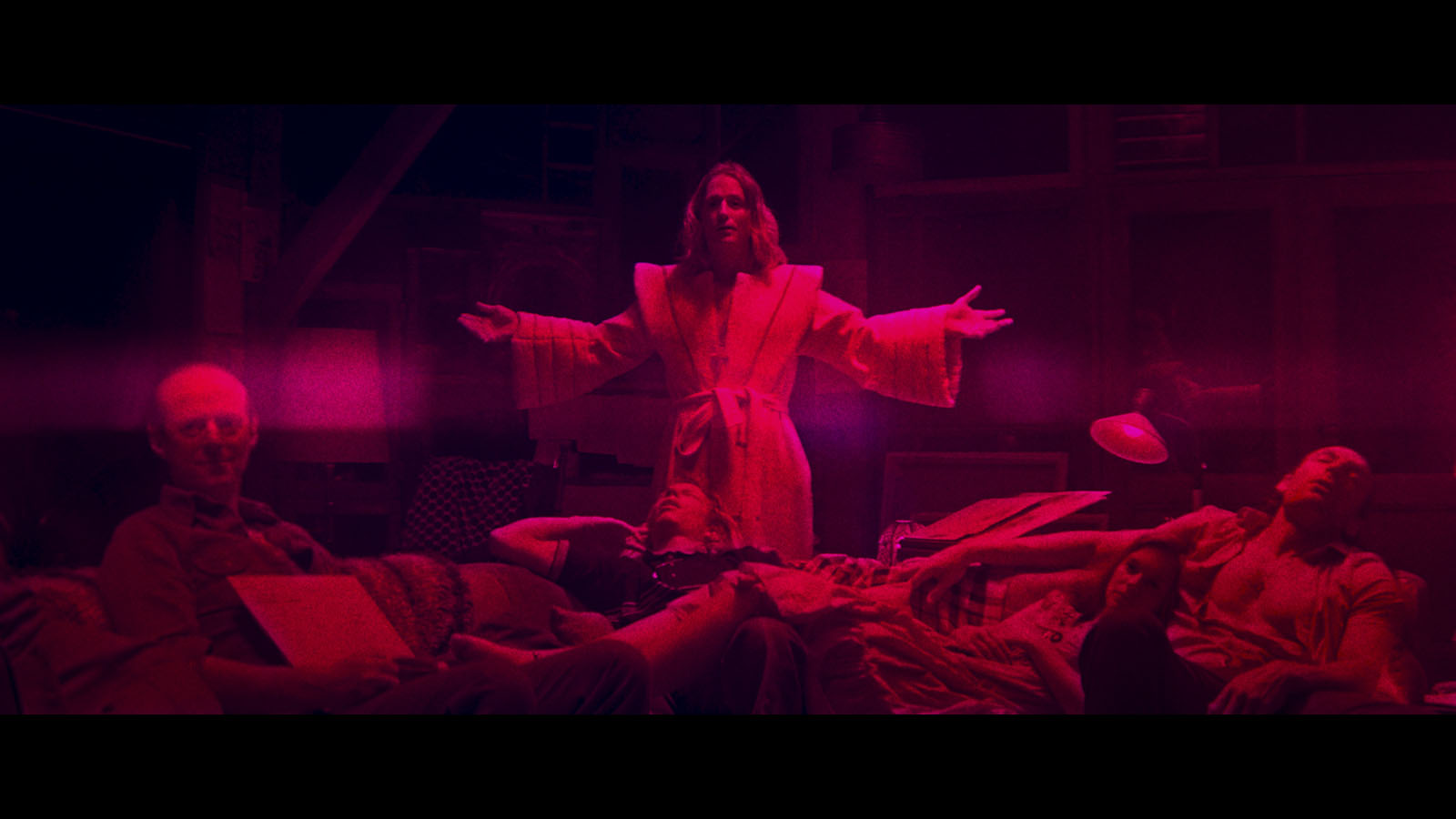 A quick transition to act two shows these "Children of The New Dawn" as their master/messiah, Jeremiah Sand, demands that his cowering followers bring him his new darling by any means necessary. Lucky for them, they are in cahoots with a maniacal band of hellish bikers they employ to help fulfill their leader's request. When Mandy's subsequent abduction and heavy LSD dosing fails to convert her into the cult's newest acolyte, she meets an exceedingly brutal demise- a fate which is agonizingly witnessed by her shackled lover.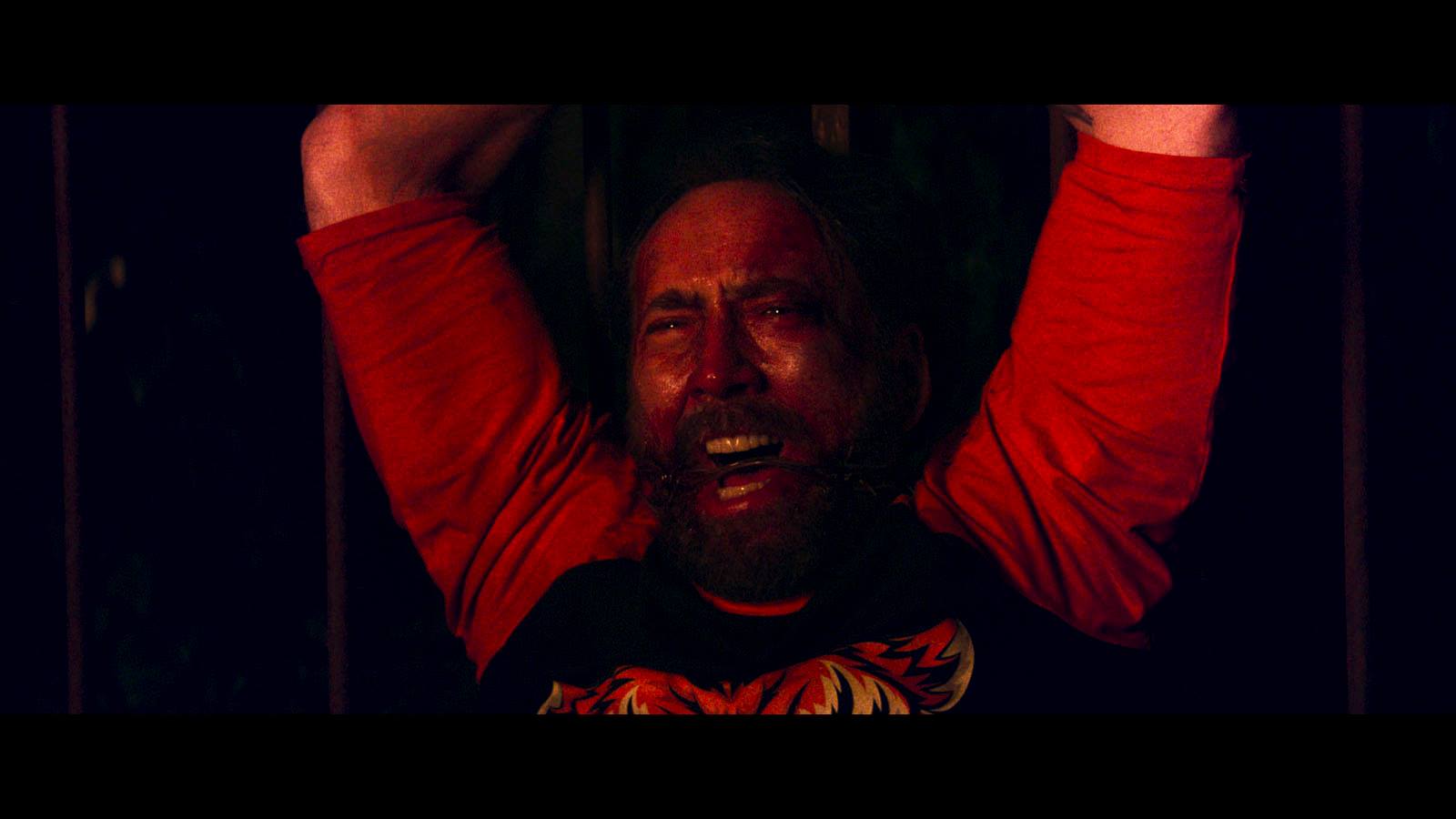 When the assailants leave and Red is finally able to break free from his painful bonds, the anguished survivor wastes no time plotting his revenge. From here, all hell breaks loose as Red hits the warpath to avenge the vicious murder of his lady and bring the monsters his own merciless brand of justice.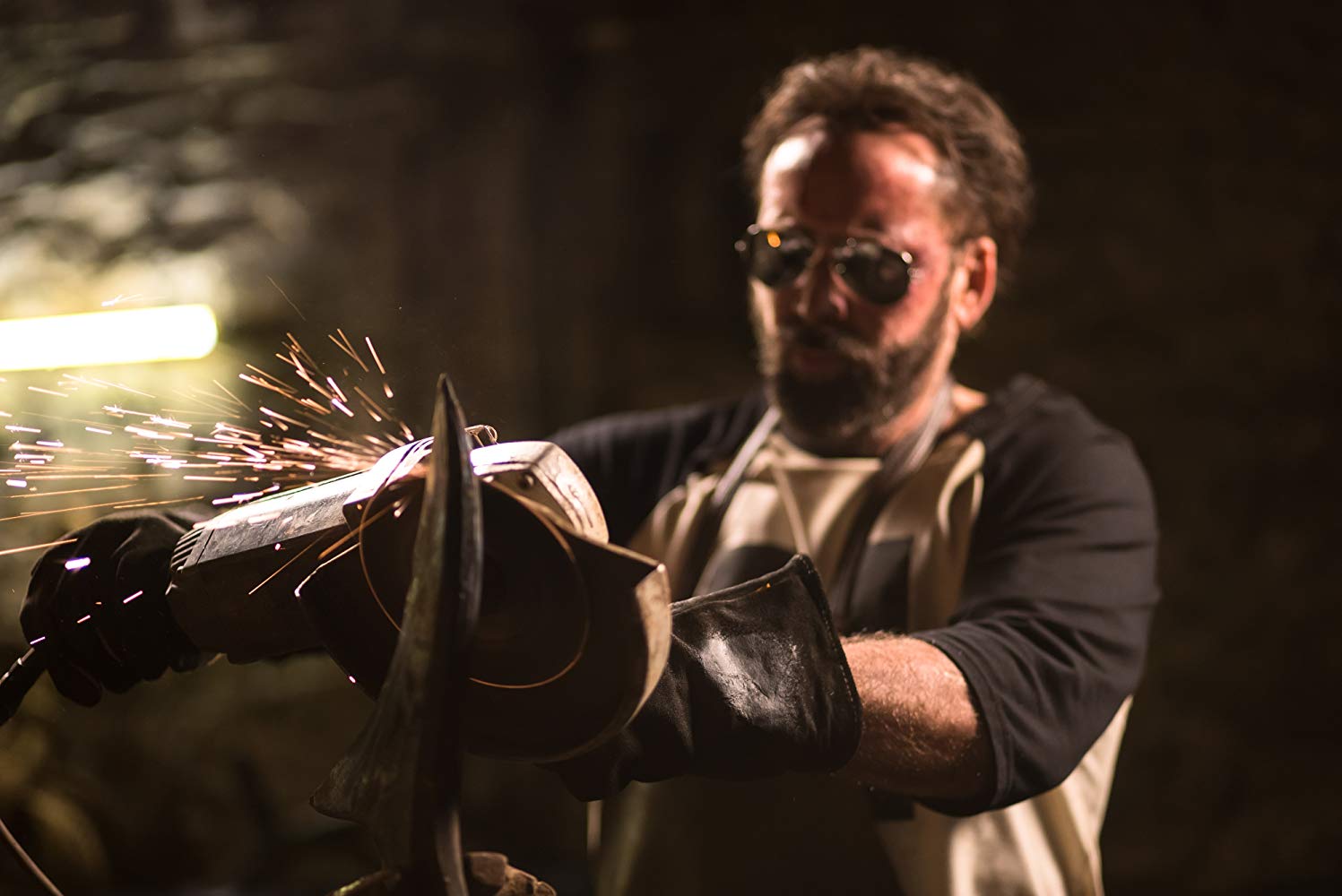 While much of the subject matter in MANDY is depraved and ferocious, Cosmatos creates the ultimate irony by making the film intensely gorgeous and mesmerizing. It is dark yet somehow extraordinarily vibrant. Intentional colors themes (red for evil, green for demonic, blue for sadness) swath certain scenes with visual cues while also providing an overall dreamscape quality. Additionally, references to natural elements such as earth, fire, water, air, wood, and metal play a part in nearly every scene which helps to further perpetuate the fantasy feel and look of the film.

The interesting additional of fantasy novel-inspired title cards as well as cool animation sequences that nicely bridge certain scenes round out Cosmatos' trippy composition. All of this along with a mesmerizing and undulating score from the late great Jóhann Jóhannsson catapults MANDY beyond the average horror/revenge genre and into the echelons of horror art.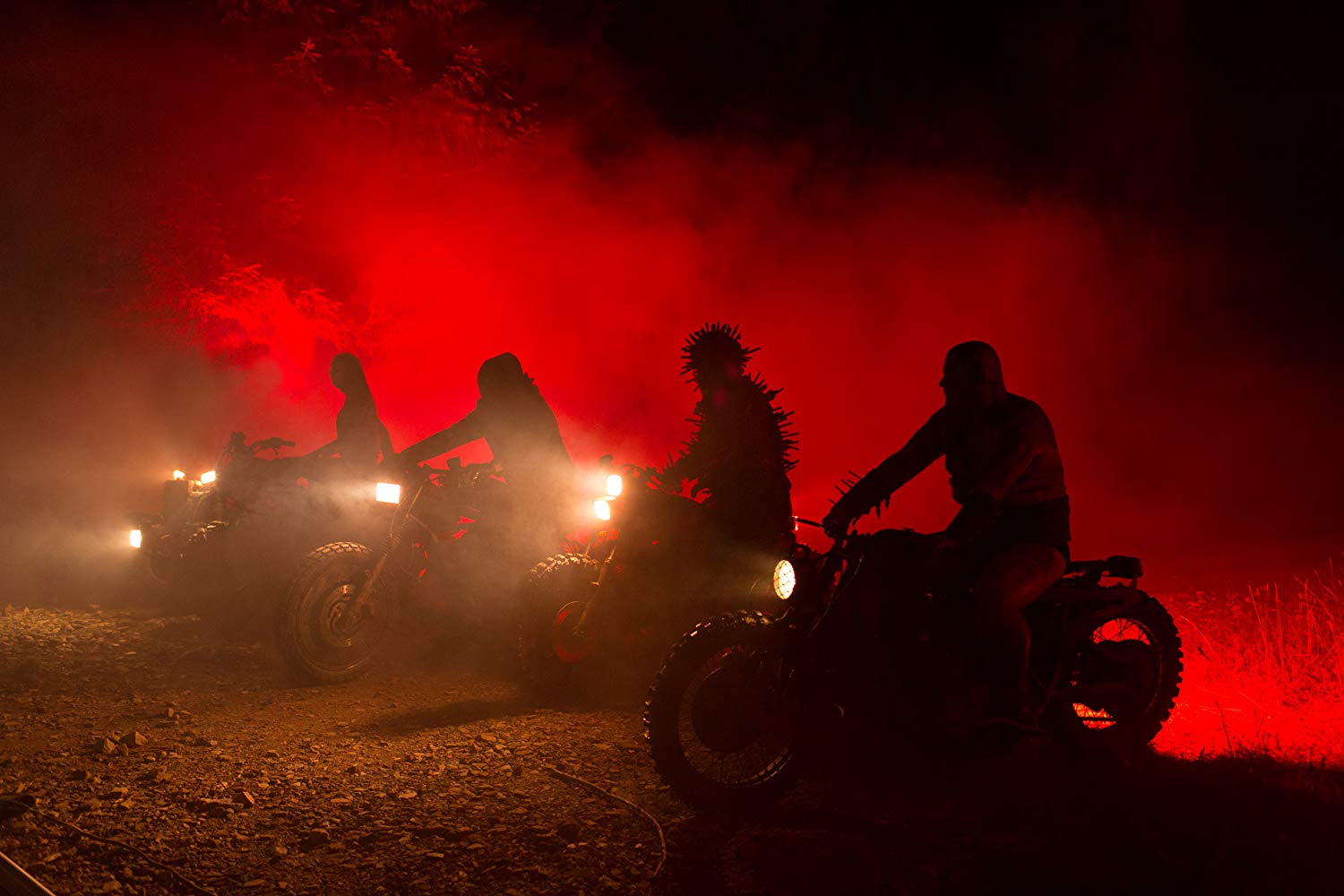 With the plethora of incredible visual and auditory stimulation, the visceral performances in the film are an amazing cherry on top.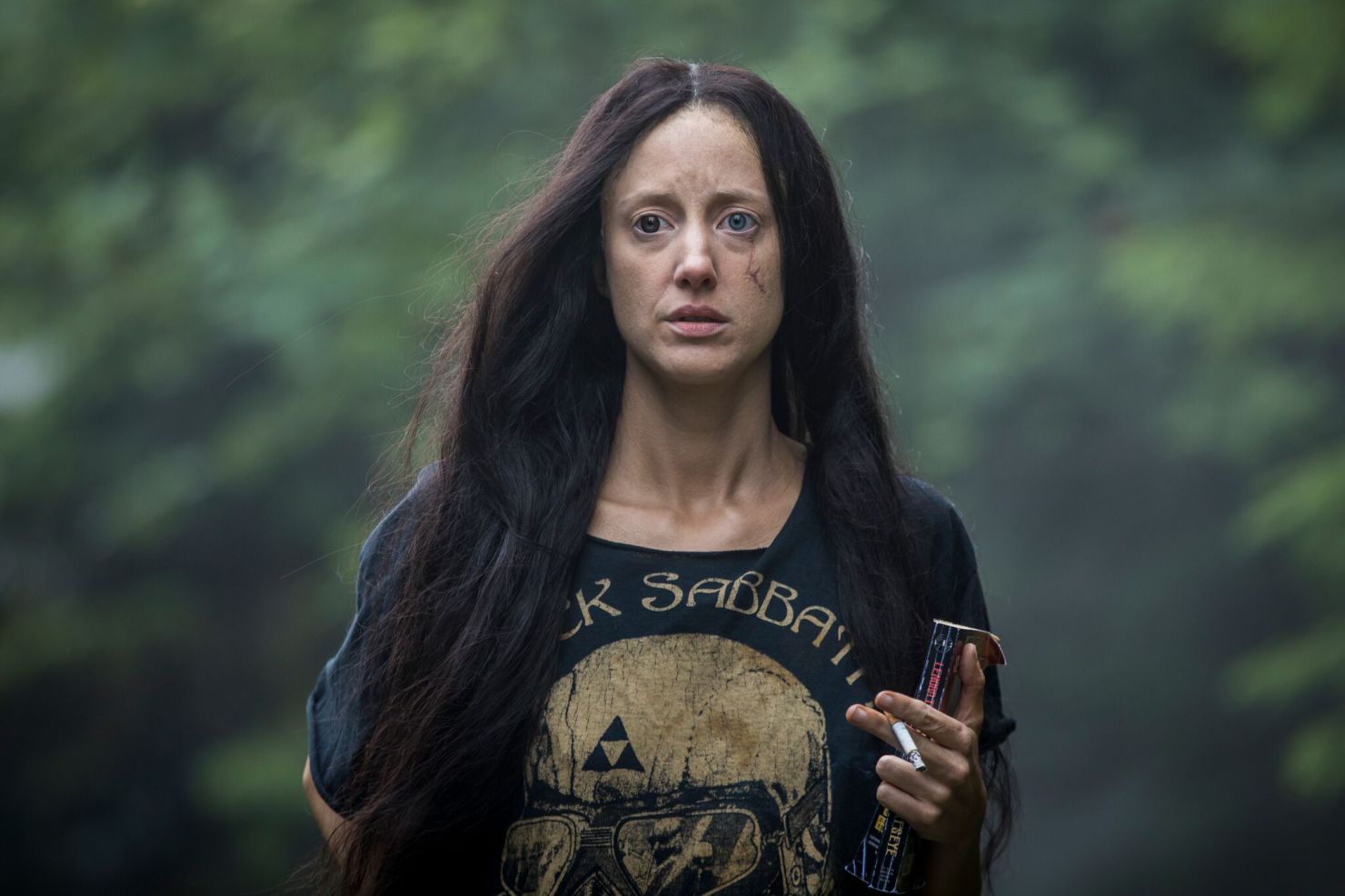 Andrea Riseborough exudes mystery and luminosity as the titular character. With only a bit of actual dialogue, Riseborough manages to transfix with the most intense gaze upon her inexplicably scarred visage. She perfectly captures the waif-like ethereal quality necessary to facilitate the wrath that follows her tragic end.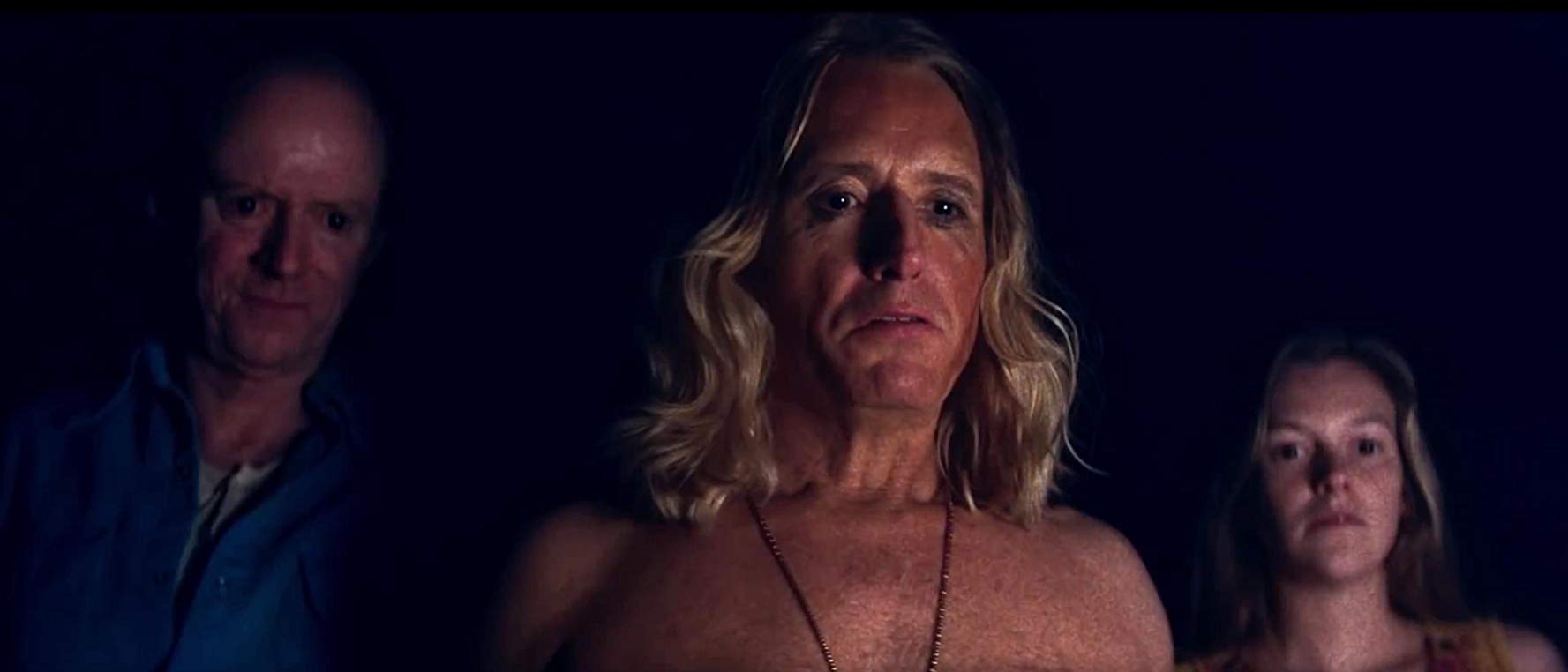 As Jeremiah Sand, the deranged cult leader, Linus Roache is a revelation. His version of a messianic madman is over the top without being the least bit pretentious or silly. His malice is palpable, and Roache plays him in a manner that solidifies his character's utter lack of moral compass nor reason.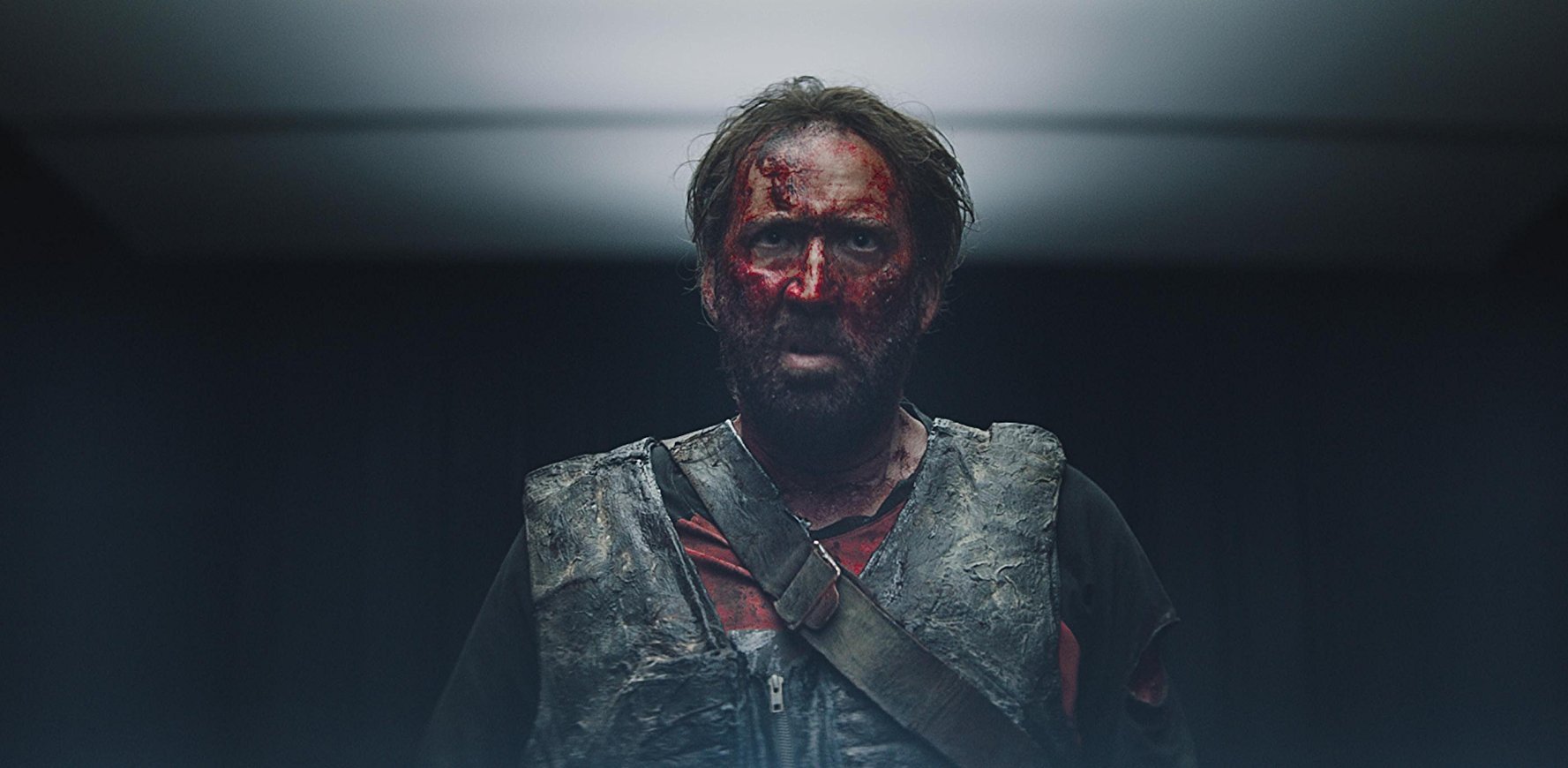 And then there's Nicolas Cage. Guys, I don't even know where to start. The fact that the Oscar winner has been relegated to a punchline in recent years defies all logic for me, and his rip roaring turn in MANDY is yet further evidence of the actor's mastery of cinematic performance. Cage expresses more in one seething grimace than many actors can manage in an entire carefully plotted scene. His take on the anguish, rage, and frenzied mania of a horrifically scorned man is at the same time terrifying and an absolute honor to behold. If you think I'm gushing, I am. When you see his astonishing performance in MANDY, you will be too.
While definitely not for the faint of heart, MANDY is is an astonishing cinematic accomplishment not to be missed. Prepare yourself for the merciless brutality, but delight in the gory satisfaction of this oddly beautiful epic revenge tale. Thanks for reading!
Until next time,
Rebecca Elliott
aka Annette Kellerman