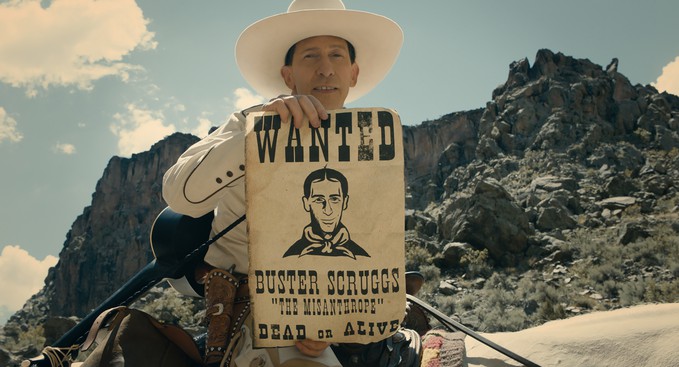 Hola Dannie aqui,
Today a new trailer came out for the Coen Brothers latest film "The Ballad of Buster Scruggs," and it is visually intoxicating, and a rib-tickler to boot! (Of course, it is they are geniuses)

Netflix describes the film as-
"The Ballad of Buster Scruggs is a six-part Western anthology film, a series of tales about the American frontier told through the unique and incomparable voice of Joel and Ethan Coen. Each chapter tells a distinct story about the American West."
Here is the rootin' tootin' trailer!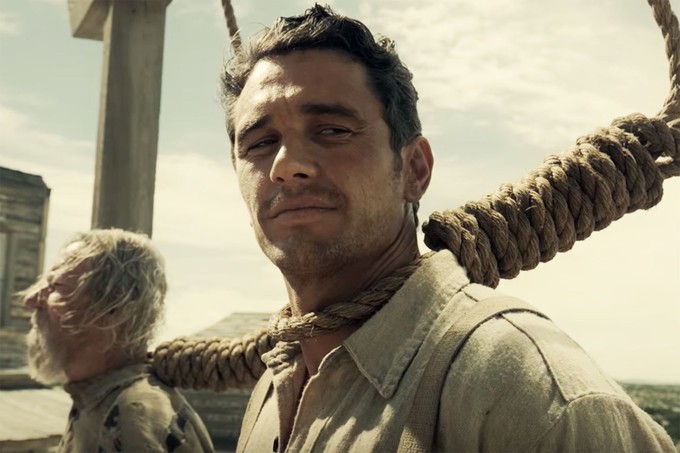 Man, this trailer was packed full of great one-liners when James Franco casually says "First time" on the gallows that was fucking hilariously classic and the old man at the banks "Crazy business" was just sublime. Tim Blake Nelson's gun tricks are impressive as all hell, and I wonder how long he practiced gunplay I also love the Roy Rogers-like outfit. "The Ballad of Buster Scruggs" stars Tim Blake Nelson ("Oh Brother Where Art Thou?"), James Franco ("The Disaster Artist"), Liam Neeson ("Schindler's List"), and the gritty songbird/actor Tom Waits.
"The Ballad of Buster Scruggs" hits select theaters and will be streaming on Netflix on November 16th. I adore the Coen brothers they have never let me down. "The Big Lebowski" and "Oh, Brother Where Art Thou?" as well as all of their films stand the test of time and are still played in theaters sporadically because they have garnered cult-like followings and are pure awesomeness. I can not friggin' wait to see this film! How about all of you cowboys and cattlewomen of cyberspace? How many of you are already roped in by "The Ballad of Buster Scruggs?" I sure as hell am, I will be there with spurs and bells on!
Stay Strong, Live Good, Love Movies!
Dannie aka Pekosa Peligrosa